Foo Fighters Thank Fans As They Celebrate 25 Years Together
By Eliot Hill
January 14, 2020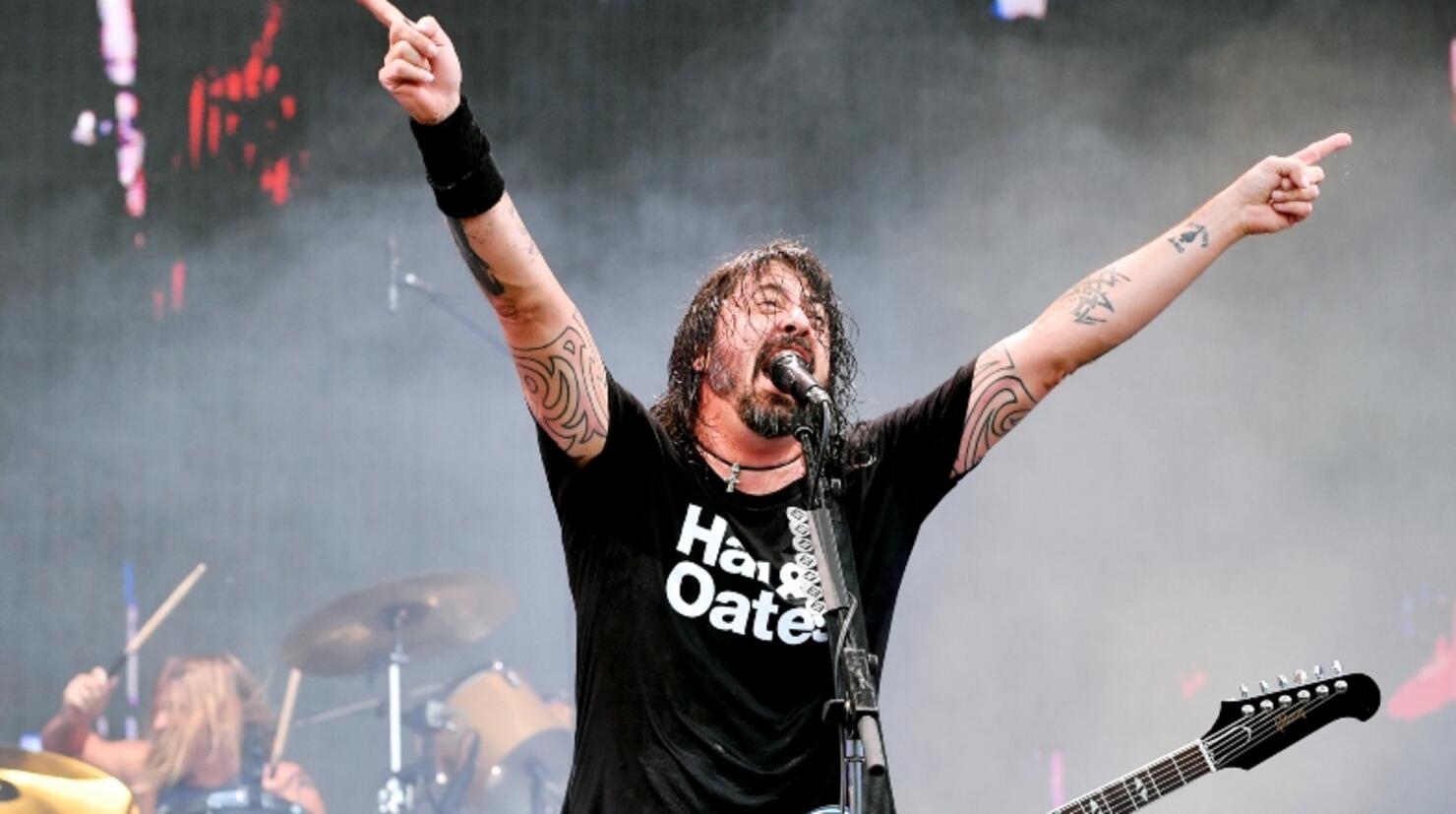 Foo Fighters are not only celebrating frontman Dave Grohl's 51st birthday today (January 14), but they also are observing the band's 25th anniversary in a sentimental post to fans.
"Holy Sh**!!! 25 years?! Thank You guys for being with us year after year…for singing along & making every show the best night of our lives," the band posted on social media. "We're JUST getting started, so Buckle up, 2020... it's going to be an INSANE year full of some seriously crazy sh**."
Fans were quick to celebrate the band and its incredible career so far. "I appreciate for being [stet] alive at the same time as this f****** band! I've been to two concerts and it's been the best night of my life!! Can't wait for more songs!" one fan tweeted. Another fan tweeted a photo of a Foo Fighters concert ticket from 25 years ago cementing their dedication to the band.
In 1995, Foo Fighters released their self-titled debut album — at the time, Grohl had written and recorded the entire album solo. Initially, Grohl made the record to recover following the death of Nirvana's Kurt Cobain. And the rest is history.
The album went on to be certified Platinum selling more than 1.4 million copies in the US alone and became the band's second best-selling album.
While Foo Fighters have yet to announce their next album, the band has been keeping fans updated on the recording process. Last week, they teased some new music in short videos that had fans begging for more.
The band did end 2019 by gifting fans with a six-song EP, 00979725, while we await a new full-length.
Photo: Getty Images