Miranda Lambert Calls On Fans To Help Animals Displaced By Tornado
By Blake Taylor
March 10, 2020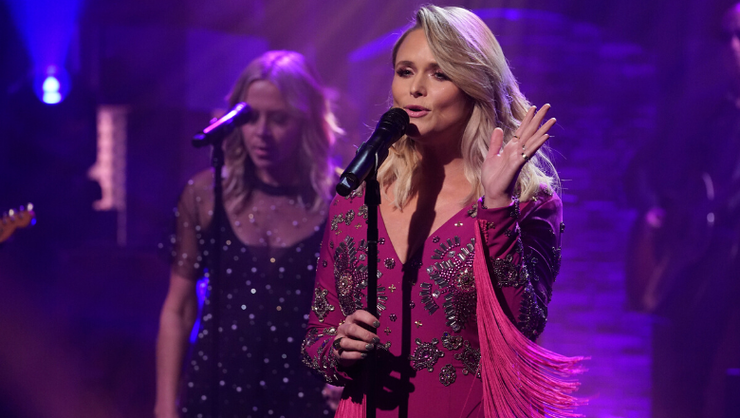 Miranda Lambert is taking action to help animals that were displaced by the tornadoes that ripped through Middle Tennessee last Tuesday (March 4).
Over the weekend, the country star visited Metro Animal Care and Control in Nashville to see how the facility and shelters in affected counties were doing following the storm. Lambert turned to social media to pass along what she learned from her visit, explaining the need for donations of supplies.
"Hey, y'all. I came over to MAC [Metro Animal Center], and I wanted to visit and catch up with everybody, and see what was going on with shelters in the affected counties. MAC has been taking in displaced dogs, and have informed me they're going to get quite a bit of an increase of displaced dogs and strays over the next couple of weeks, after dogs come out of hiding, and the noise dies down from the storms," Lambert said in the video.
"So I just want to inform everybody to be aware that if you're missing a dog, it could be at your local shelter," she added. "If you wanna help and donate, you can to your local shelter; this is mine, but you can go in all of the affected counties, and see if they need supplies, if they need volunteers. Donate your time or money, or both."
Lambert also promised to match all monetary donations made to her MuttNation Foundation up to $37,500 with the goal of raising a total of $75,000. These donations go to support shelters in Davidson, Putnam, Wilson and Benton counties.
In less than 24 hours, $11,000 was raised for shelters. As of Monday (March 9), $29,000 has been raised towards the $37,500 goal. Donations can be made here through MuttNation.
Chat About Miranda Lambert Calls On Fans To Help Animals Displaced By Tornado