Jack Antonoff Says Taylor Swift Is The Reason He's A Producer
By Lindsey Smith
March 12, 2020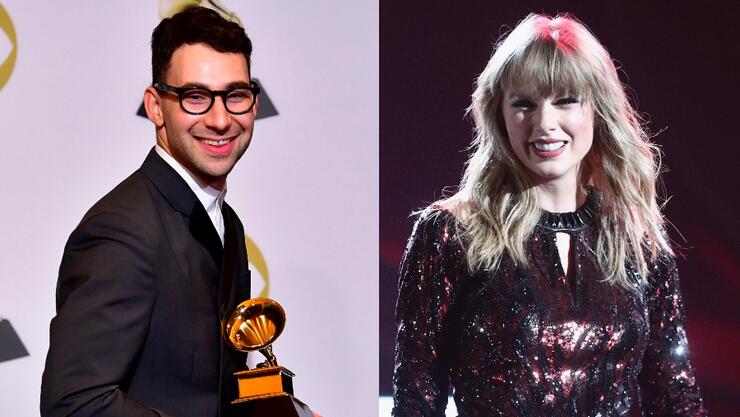 Jack Antonoff has produced albums for heavy-hitters like Taylor Swift, Lorde, Lana Del Rey, and more but he wasn't always as in-demand as he is now.
In a new interview with The New York Times Magazine, the Bleachers singer opened up about creating music as well as becoming a producer everyone wants to work with.
As it turns out, Antonoff's friend and pop superstar, Taylor Swift is the main reason he even got his shot to start producing music for other artists.
The "Don't Take The Money" singer worked with Swift on two tracks off her 2014 album 1989. "Taylor's the first person who let me produce a song," Antonoff explained. "Before Taylor, everyone said: 'You're not a producer.' It took Taylor Swift to say: 'I like the way this sounds.'"
After that, he's produced songs on her followup albums reputation and Lover. One of Antonoff most-recent producing jobs was Lana Del Rey's Grammy-nominated sixth studio album, Norman F***ing Rockwell! 
"I'm so excited that that album got received the way it did," he told the outlet. "There wasn't any thought put into anything that was going on in the world. Lana and I were trying to build a world for that album, sonically."
Antonoff hasn't put his own music ventures on hold, he's confirmed that a new Bleachers album will be released this year — the band's last album, Gone Now, was released in 2017. He's also working on his other side project, Red Hearse. 
Photos: Getty Images
Chat About Jack Antonoff Says Taylor Swift Is The Reason He's A Producer