The Who, YES Postpone Their Respective Tours Due To Coronavirus Concerns
By Andrew Magnotta @AndrewMagnotta
March 12, 2020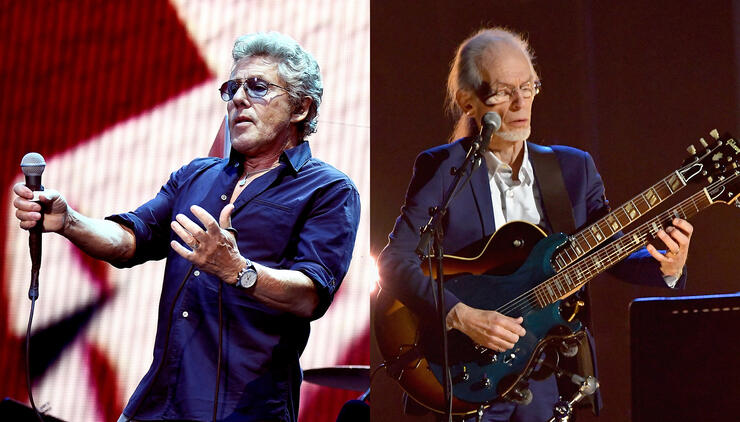 Two legendary British rock bands have halted their touring plans due to concerns over the COVID-19 pandemic.
As governments around the world enact hefty travel restrictions and bans on large gatherings of people, The Who and the Steve Howe-led version of Yes are each pressing pause on their touring plans.
The Who were set to go out on an 11-date tour of the U.K. and Ireland between march 16 and April 8. The band says the trek will be rescheduled for later this year and all tickets will remain valid.
"After serious considering, it is with much regret that the Who have postponed their U.K. and Ireland tour," read a statement from the band. "The fans' safety is paramount, and given the developing coronavirus situation, the band felt that they had no option but to postpone the shows."
Guitarist Pete Townshend emphasized that the band couldn't go ahead at this time and allow for the possibility of even one fan catching the COVID-19 virus. Frontman Roger Daltrey added that the band is determined to make the shows happen.
Yes was scheduled to play a handful of shows in the U.S. this month with the Alan Parsons Live Project, leading up to the band's popular Caribbean Cruise to the Edge March 27 - April 1.
In a statement, Howe explained that it has "reached the point where various factors require us to cancel our forthcoming U.S. dates and cancel our appearances on the 7th 'Cruise To The Edge.'"
He later added that it's "impossible to predict what will happen in the near future, but we look forward to seeing you all very soon."
The federal government has advised against traveling by cruise ship during the COVID-19 outbreak and many cruise ship companies have canceled upcoming trips. It's unclear whether the 'Cruise to the Edge' has been officially canceled, but Yes's lack of ability to get to the U.S. during the newly announced travel ban would suggest a cancellation is on the horizon.
Photo: Getty Images
Chat About The Who, YES Postpone Their Respective Tours Due To Coronavirus Concerns