Hayley Williams Admits She Sabotaged Herself During 'After Laughter' Era
By Eliot Hill
March 13, 2020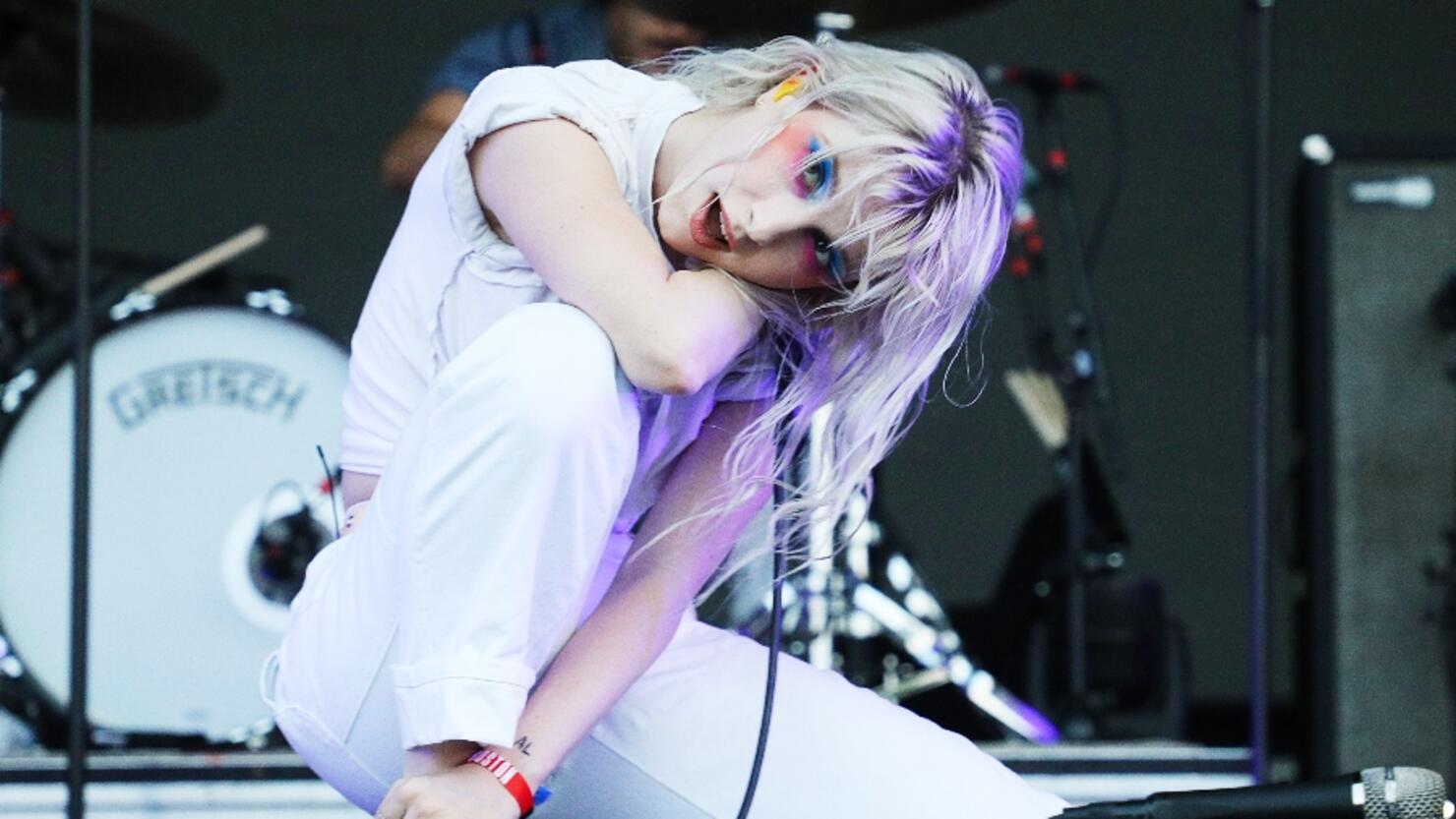 While promoting her debut solo project, Petals For Armor, Paramore's Hayley Williams has been getting candid and honest about the album's influences as well as her own mental health.
While speaking to The Guardian about her solo work, Williams opened up about her state of being during the writing process for Paramore's 2017 album, After Laughter.
At the time, she was going through struggles with then-husband New Found Glory guitarist Chad Gilbert and was in the throes of dealing with an impending divorce while writing the album.
The singer opened up about realizing she had been self-sabotaging herself throughout many parts her life (which influenced songs on the album). "It is terrifying to live in that reality because you realize you are the villain," Williams said. "You just keep f***ing up your own story on purpose because you're scared for something to go right and still mess up."  
As noted in the interview, at the time of recording and promoting the album, "she developed rashes, stopped eating and her adrenal activity flatlined." Williams knew she wasn't okay when she saw photos of herself during After Laughter promo (where it's noted she weighed around 90 pounds).
"It wasn't until I saw the pictures that I was like, there's no hiding that I'm not OK now," she recalled. "And part of me enjoyed that – if people know I'm not OK, they won't get too close."
Williams has since been vocal about going to therapy and how creating her solo music has also been therapeutic — which fans can definitely feel in the lyrics and music of songs like "Cinnamon," "Leave It Alone," and her first solo offering, "Simmer." 
Fans can pick up Petals For Armor May 8 and catch Williams on tour this summer.
Hayley Williams tour dates:
5/28 – Seattle, WA @ Moore Theatre
5/30 – San Francisco, CA @ The Masonic
6/1 – Los Angeles, CA @ The Wiltern
6/3 – Denver, CO @ Paramount Theatre
6/5 – Dallas, TX @ HiFi
6/6 – Houston, TX @ House of Blues
6/8 – Orlando, FL @ House of Blues
6/10 – Atlanta, GA @ Tabernacle
6/15 – Charlotte, NC @ The Fillmore Charlotte
6/17 – Silver Spring, MD @ The Fillmore Silver Spring
6/18 – Philadelphia, PA @ The Fillmore Philadelphia
6/20 – Boston, MA @ House of Blues
6/22 – Toronto, ON @ Rebel
6/24 – Brooklyn, NY @ Brooklyn Steel
6/26 – Chicago, IL @ House of Blues
6/27 – Detroit, MI @ The Fillmore Detroit
6/29 – Nashville, TN @ Brooklyn Bowl Nashville
Photo: Getty Images