Taylor Swift, Hilary Duff, Ariana Grande & More Urge Social Distancing
By Paris Close
March 16, 2020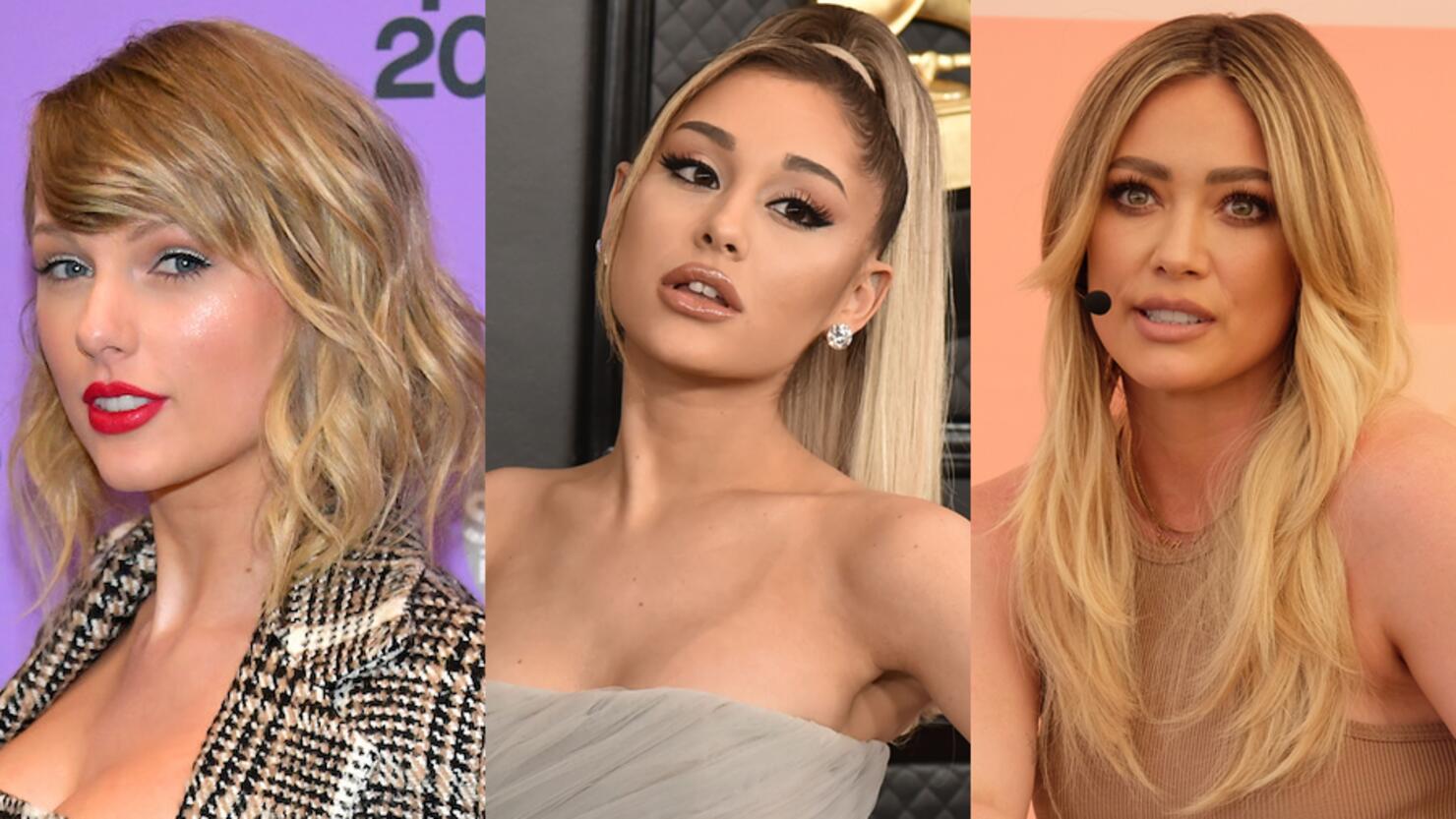 Taylor Swift, Hilary Duff, Ariana Grande and more celebrities are urging fans to practice social distancing amid the COVID-19 (coronavirus) crisis.
Over the weekend, these stars and more took to their social media accounts with PSAs for fans who aren't taking the coronavirus pandemic as seriously as they should. Many stars are siding with public health professionals in suggesting people practice "social distancing" by avoiding public spaces and to decrease chances of spreading the virus to others.
"I love you guys so much and need to express my concern that things aren't being taken seriously enough right now," Swift wrote in a message via her Instagram Stories. "I'm seeing lots of get togethers and hangs and parties still happening. This is the time to cancel plans, actually truly isolate as much as you can, and don't assume that because you don't feel sick that you aren't possibly passing something on to someone elderly or vulnerable to this. It's a really scary time but we need to make social sacrifices right now."
The Sweetener star also called out fans for ignoring the lethal virus. "I keep hearing from a surprising amount of people statements like 'this isn't a big deal'/'we'll be fine'... 'we still have to go about our lives' and it's really blowing my mind," she shared on Twitter. "It's incredibly dangerous and selfish to take this situation that lightly. … You sound stupid and privileged and you need to care more about others."
The Lizzie McGuire star also slammed people for putting elders at risk with their social gatherings. "To all you young millennial a—holes that keep going out partying: go home," she urged in a video via her Instagram Stories, adding, "stop killing old people please."
Lady Gaga issued a similar PSA on Instagram over the weekend as well, telling Little Monsters that the "kindest/healthiest" thing people can do during these trying times is "self-quarantine and not hang out with people over 65 and in large groups," adding, "I wish I could see my parents and grandmas right now but it's much safer to not so I don't get them sick in case I have it."
As of Monday morning (March 16), there have been over 3,770 confirmed cases of the lethal virus in the United States, with 69 deaths related to the disease.
To keep up to date on the latest news about the coronavirus and to understand what you need to stay safe and healthy, check out the Coronavirus: Fact vs Fiction podcast from CNN Chief Medical Correspondent Dr. Sanjay Gupta.