Blake Shelton Is Bringing Back His Famous Mullet As A 'Symbol Of Hope'
By Blake Taylor
March 17, 2020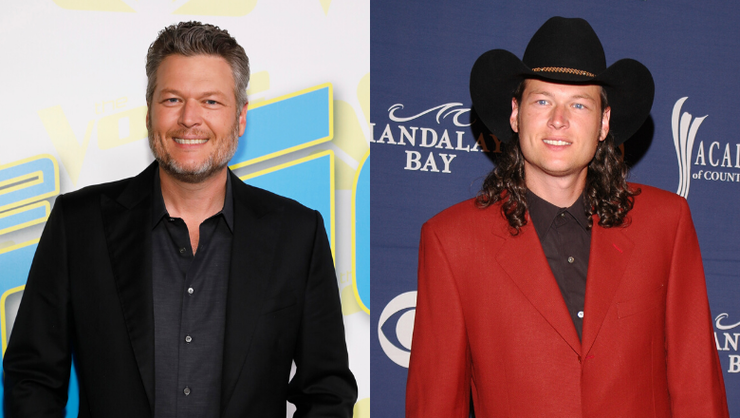 Blake Shelton's famous mullet is coming back!
The country star revealed on Tuesday (March 17) that since most of his work events are canceled due to the coronavirus pandemic, he will spend some time bringing back his signature '90s hairstyle. Shelton who will be quarantined with longtime girlfriend, Gwen Stefani says even she is on board with the idea.
"I have an announcement. With basically EVERYTHING I had scheduled being canceled for the foreseeable further [sic] @gwenstefani and I have made a decision together," he explains on Twitter. "I am growing my mullet back as a symbol of hope or some s— like that.. Anyway it's coming back! For real. Stay tuned…"
This isn't the first time Shelton's brought up bringing back the mullet. In a previous interview with People, he said, "It's coming back."
"There's kids that are wearing mullets now," he continued. "And I'm feeling like maybe it's time for me to bring mine back. I'm not a trendsetter. I don't mind jumping in on a trend like that."
Stefani actually seems to like the idea as she encourages him and even offers to help with the process herself. "I've actually offered to go get him some extensions," she said. "We could totally match the color easily. I'll do it for you."
Shelton was one of many artists forced to postpone shows due to the coronavirus pandemic. The last five dates of his "Friends and Heroes Tour" were rescheduled for next year.
"Omaha, I'm here in your city with my friends and heroes and am ready to play a show for you, but for all the right reasons — chiefly everyone's safety and wellbeing — we have to reschedule tonight and the rest of the tour," Shelton said in the statement on social media. "Please take care of yourself and your loved ones. You can bet we'll see you back here soon!"
At this time, health officials with the U.S. Centers for Disease Control and Prevention have confirmed more than 3,400 cases of the coronavirus in the United States and 68 deaths. Globally, the virus has infected more than 179,800 people and killed more than 7,100 according to the World Health Organization.
To keep up to date on the latest news about the coronavirus and to understand what you need to stay safe and healthy, check out the Coronavirus: Fact vs Fiction podcast from CNN Chief Medical Correspondent Dr. Sanjay Gupta.
Chat About Blake Shelton Is Bringing Back His Famous Mullet As A 'Symbol Of Hope'