Chris Martin Plays Home Concert To Help Raise Money For Coronavirus Relief
By Katrina Nattress
March 17, 2020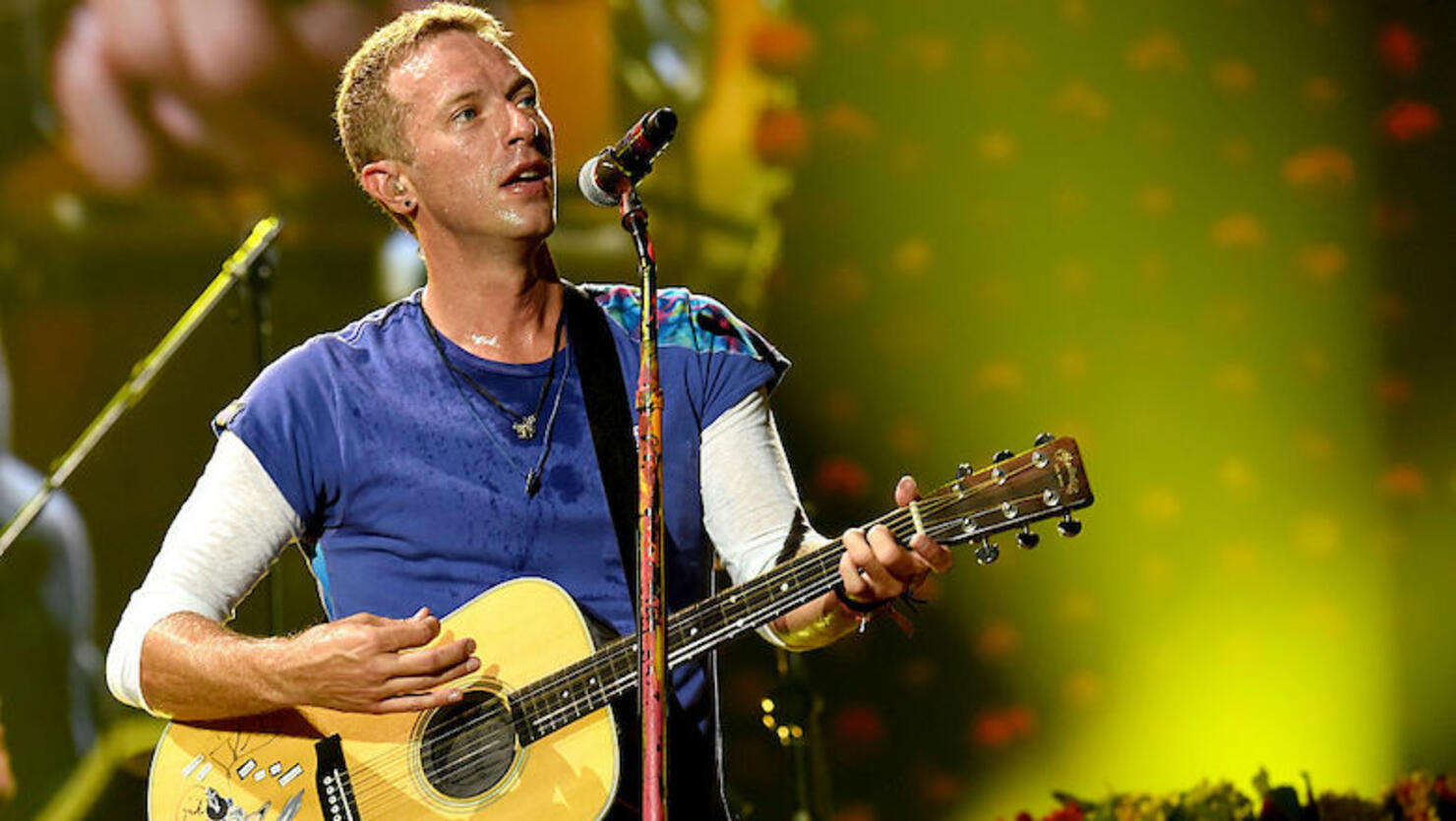 While many of us are self-quarantining to help flatten the curve of the coronavirus pandemic, Chris Martin partnered with the World Health Organization and Global Citizen for an at-home livestream concert series called Together, At Home. The Coldplay frontman treated fans to a 30-minute livestream where he took song requests and interacted with fans across the globe.
"Let me tell you how it is here," he said from his Malibu home. "It's strange, no one's really going anywhere and my kids seem okay. One or two people we know are a bit sick, and I feel like the right thing to be doing is to be staying quiet and staying at home and not buying too much toilet paper."
During the set he played songs like "Hymn for the Weekend" and the band's 2000 hit, "Yellow" — a track he admitted might be older than some of the people watching — as well as a cover of David Bowie's "Life on Mars."
"Maybe 9/11 was the last time I felt like we were all together," he admitted while intently reading fans' comments.
At the end of performance, Martin revealed John Legend would be the next artist to participate in the series. "You can see a real piano player who doesn't need fireworks to play," he said with a laugh.
At the end of the broadcast, the singer let fans know about Global Citizen's efforts to help with coronavirus relief and urged them to visit the website, where they can find more information about stopping the spread and ways to donate to those affected.
Watch Chris Martin's Together, At Home concert below and donate to coronavirus relief efforts here.
To keep up to date on the latest news about the coronavirus and to understand what you need to stay safe and healthy, check out the Coronavirus: Fact vs Fiction podcast from CNN Chief Medical Correspondent Dr. Sanjay Gupta.