Chris Martin, Pink & More Give Free Online Concerts Amid Coronavirus Crisis
By Paris Close
March 17, 2020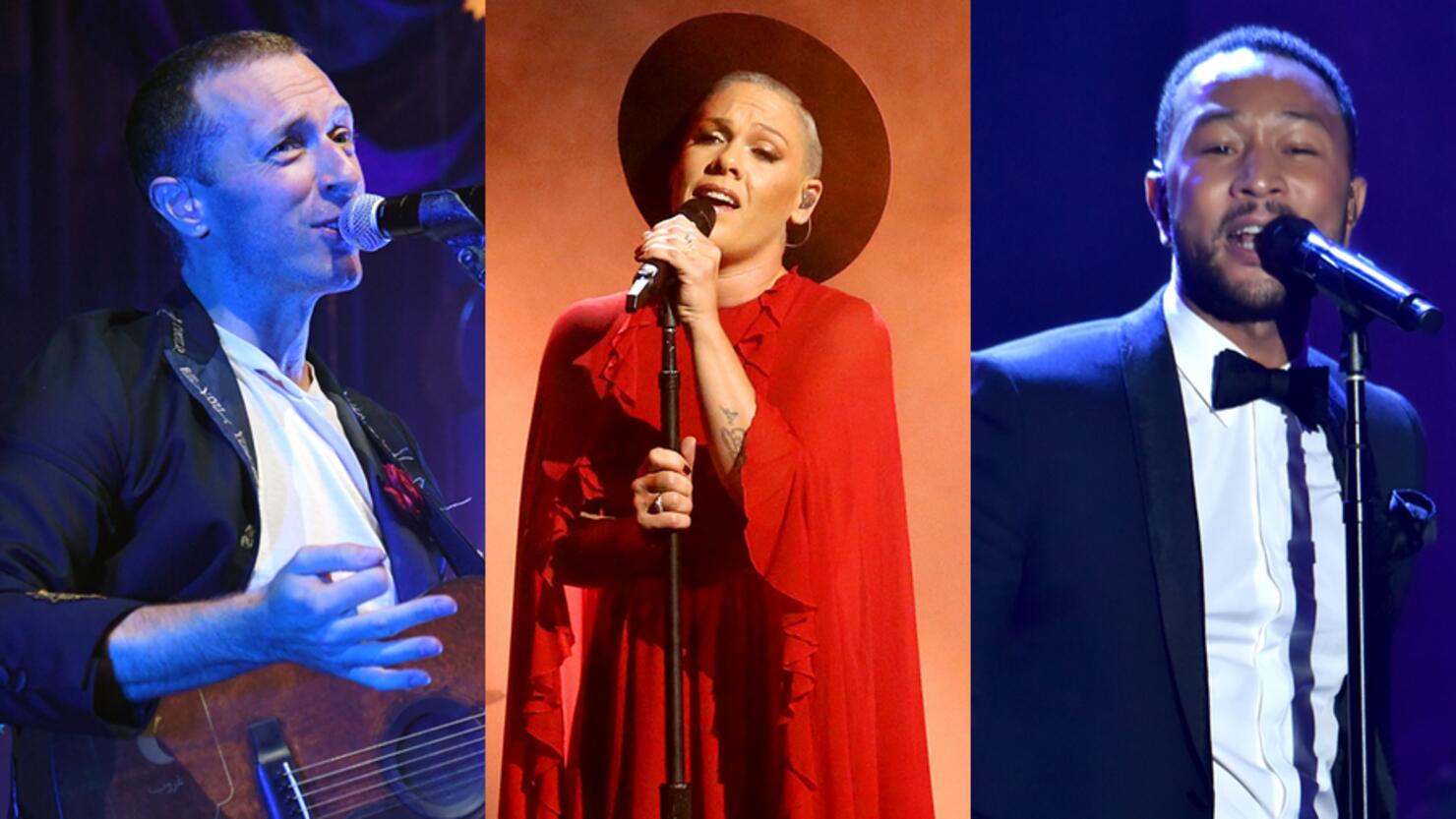 Chris Martin, Pink, John Legend, and more are livestreaming free concerts fans can watch at home amid the COVID-19 (coronavirus) pandemic. 
In light of all the concerts and major music events getting canceled due to coronavirus concerns, the Coldplay vocalist initiated a social media concert campaign with his at-home concert via Instagram Live on Monday (March 16) Instagram Live. "I hope you and your family are safe and healthy," Martin tweeted. "If anyone feels like chatting and listening to some music, I'm going to do a livestream on the Coldplay Instagram in about 30 mins (1pm in LA / 8pm in London). love CM #TogetherAtHome."
Martin later shared a 30-minute clip from his intimate at-home performance, during which he played guitar while singing "Trouble" and "A Sky Full of Stars."
It didn't take long for the idea to trend, as artists like Legend, Pink Keith Urban, Rob Thomas, David Foster and Katharine McPhee also took to social media with performances of their own and those to come.
"My friend Chris Martin did a lovely little concert from home today," the R&B star tweeted. "I'll be doing one tomorrow at 1pm Pacific time. See you soon. We'll try to get through this together! #TogetherAtHome."
Urban, who was meant to perform last night, followed suit with a live presentation inside a warehouse where only his band and his wife, Nicole Kidman, were in attendance.
"Free concert slash piano lessons from my heart to yours. To make you feel my love 😍 rehearsals," Pink captioned an Instagram clip of her covering Adele's "Make You Feel My Love."
Scroll down to watch these clips and more artists' free concerts below.
To keep up to date on the latest news about the coronavirus and to understand what you need to stay safe and healthy, check out the Coronavirus: Fact vs Fiction podcast from CNN Chief Medical Correspondent Dr. Sanjay Gupta.