Jared Leto Had 'No Idea' About Coronavirus After 12-Day Desert Retreat
By Paris Close
March 17, 2020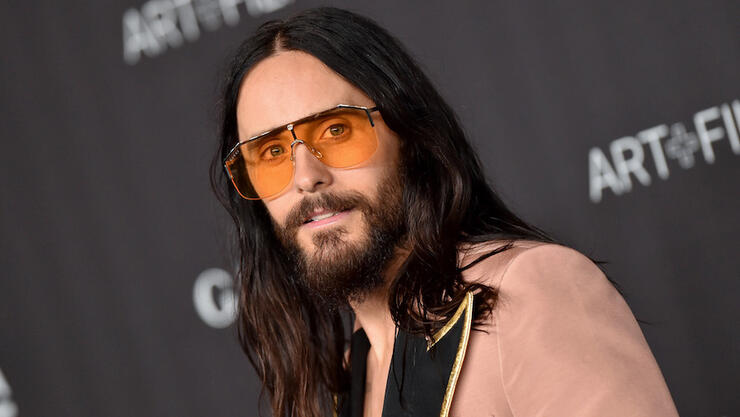 Corona what?
Jared Leto was completely clueless about the COVID-19 (coronavirus) pandemic plaguing the world as we speak. Leto had been unaware about our current crisis, having spent the past 12 days off the grid in a silent meditation retreat in the desert. Upon his return to civilization, the Thirty Seconds to Mars frontman was shocked to find himself walking "into a very different world."
"Wow. 12 days ago I began a silent meditation in the desert. We were totally isolated. No phone, no communication etc," Leto tweeted. "We had no idea what was happening outside the facility."
Leto said he'd learned of the "mind blowing" realization after "getting messages from friends and family all around the globe and catching up on what's going on."
He concluded, "Hope you and yours are ok. Sending positive energy to all. Stay inside. Stay safe."
Since the outbreak, the virus has afflicted several Hollywood stars. The first among them include Tom Hanks and his wife Rita Wilson, who remain in quarantine after testing positive for coronavirus last week in Australia. Since then, Thor actor Idris Elba and Game of Thrones star Kristofer Hivju and others have contracted COVID-19.
Given these trying times, celebrities like Taylor Swift, Ariana Grande, and Hilary Duff have encouraged fans to practice social distancing to help reduce the chances of spreading the disease to others. Others, like NBA star Rudy Gobert — who also tested positive for coronavirus — Blake Lively and Ryan Reynolds have made generous donations to support those impacted by the pandemic.
As of yet, more than 4,500 cases of COVID-19 have been confirmed in the United States, with 88 coronavirus-related deaths reported as of Tuesday (March 17).
To keep up to date on the latest news about the coronavirus and to understand what you need to stay safe and healthy, check out the Coronavirus: Fact vs Fiction podcast from CNN Chief Medical Correspondent Dr. Sanjay Gupta.
Chat About Jared Leto Had 'No Idea' About Coronavirus After 12-Day Desert Retreat