Morgan Wallen Smokes Luke Bryan In Best Beer Shot Gun Contest EVER
By Lauryn Snapp
March 17, 2020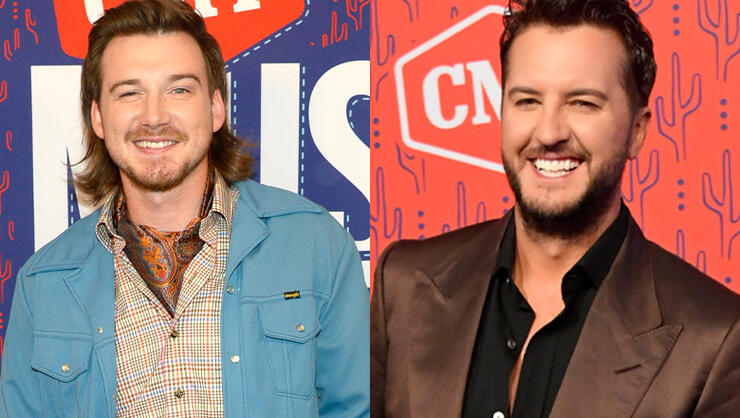 Warning: The video below comes with a high buzz factor.
Morgan Wallen and Luke Bryan were recently spotted on social media shot gunning beers. That's right. This is a true "Broski-Brewski" moment.
In the video, a buzzy Luke sets the scene, "This is the first ever shot gun of a two lane." He is interrupted by Morgan who wisely chimes in, "That we know of!"
The countdown is on. Watch Morgan smoke Luke in shot gunning his own beer by watching the video below. Listen for our favorite quote in the video from the phantom voice in the background sharing a the warning, "Somebody is going to cut their lips!"
RELATED: Everything We Know About Luke Bryan's 'Two Lane American Golden Lager.'
Cool move, Morgan.
RELATED: EXCLUSIVE: Toby Keith Shares His First Time Drinking Alcohol Story.
Do you enjoy country stories like these? Bookmark www.CMTCody.com and check back daily for exclusive interviews, trending topics, and the latest from country's hottest stars. Connect with Cody Alan on socials by following along on Twitter and Instagram @CodyAlan.
Chat About Morgan Wallen Smokes Luke Bryan In Best Beer Shot Gun Contest EVER