Prince Harry 'Trapped By Coronavirus' After Canada Closes Its Borders
By Emily Lee
March 17, 2020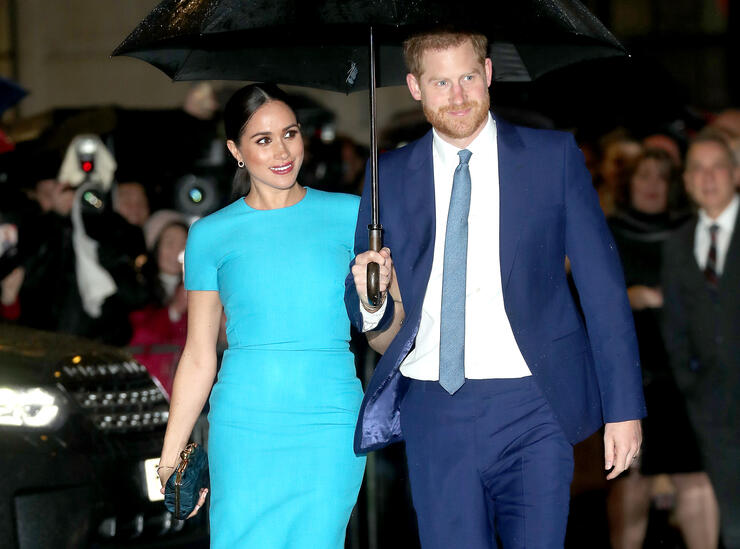 Prime Minister of Canada Justin Trudeau announced on Monday (March 16) that all non-citizens and non-residents will not be permitted to enter the country in an attempt to slow the spread of Covid-19. Prince Harry is believed to have retuned to Vancouver "in the nick of time" after completing his final round of royal duties in the U.K., according to The Mirror. Had he waited any longer to return to Canada, it's possible he would've been separated from his wife and son for a lengthy period of time.
Prince Harry and Meghan Markle have been living in Canada since November of 2019. Despite their long term residence in the North American country, neither of them are citizens or permanent residents. Should Harry and Meghan decide to leave Canada at any point in the near future, the Duke of Sussex would not be able to return to their new home on Vancouver Island. American citizens, however, are exempt from this travel restriction so Meghan is free to travel outside of Canada at this time.
Harry and Meghan do appear to be taking the potential threat of novel coronavirus seriously. When they traveled to London earlier this month, they decided to leave their infant son Archie in Canada over fears of Covid-19. A spokeswoman for the Sussexes, as well as Buckingham Palace, have refused to comment on how Harry and Meghan will proceed from this point on and whether or not they will remain in Canada for the time being.
The Sussexes were next expected to travel to London for Princess Beatrice's upcoming May wedding. Though it's unclear if the wedding will be postponed as of now, the new travel restrictions for Canada call into question whether Harry and Meghan will be able the attend the nuptials. If the travel restrictions remain in place in May and the wedding is not delayed, Harry would be unable to return to Canada with his wife.
There have also been rumors that Harry and Meghan were planning a move to Los Angeles. "They love being in Canada, but they are looking at houses in LA too," a source previously told People. "They'll likely have houses in both places." The Sussexes reportedly want to be closer to Meghan's mother, Doria Ragland, as well as her close knit friend group. While Harry and Meghan have yet to confirm plans to move stateside, it's likely their house hunting will be delayed due to spread of coronavirus across the U.S. and Canada.
Photo: Getty
Chat About Prince Harry 'Trapped By Coronavirus' After Canada Closes Its Borders