Prince Harry & Meghan Markle Are Reportedly Considering Moving To Canada
By Emily Lee
October 9, 2019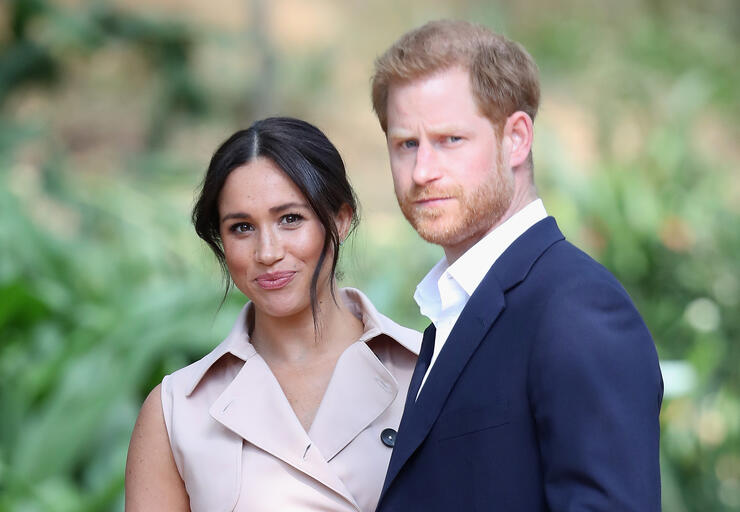 Prince Harry and Meghan Markle recently announced they'd be taking legal action against multiple British tabloids. The Duke and Duchess of Sussex made this decision in the hopes their "ruthless" treatment of Meghan would improve. If the situation doesn't improve, however, Meghan and Harry are reportedly considering moving away from England.
"Meghan and Harry have considered moving to Canada," an Us Weekly source revealed. Meghan, who lived in Toronto for many years while filming Suits, is thought to be quite fond of the country. "Meghan and Harry are considering it for the future."
While Meghan and Harry have no immediate plans to decamp to Canada, they're considering the move in order to preserve their relationship. According to Us Weekly, Harry fears their marriage will fall apart under the constant scrutiny and criticism. "It's an accumulation, and Harry refuses to sit and do nothing as the British press scrutinizes Meghan and invades her privacy," the source explained. "Meghan comes across as a strong woman, but she's been deeply affected by the negative stories about her."
Not only is Harry "worried that the recent escalation of press intrusion has an impact on his relationship with Meghan," he's also concerned his "relationship with the royal family and the public" will be affected, as well. It seems as though Harry may also be experiencing some discord with the royal family and staff already, though, because he announced his lawsuit without consulting anybody, including Queen Elizabeth.
"Nobody in the Royal Family or the Royal Household is supporting Harry and Meghan at the moment," royal reporter Richard Palmer shared recently. "Even the couple's aides seem embarrassed by their actions. William, who dropped his brother like a ton of hot bricks earlier this year, and Charles have distanced themselves."
Even if Harry and Meghan are experiencing some friction at home, that's totally normal. All families disagree from time to time. For the royals, though, their disagreements are a little more public.
Photo: Getty
Chat About Prince Harry & Meghan Markle Are Reportedly Considering Moving To Canada