6 Peaceful Podcasts To Get You Through Self-Isolation
By Paris Close
March 19, 2020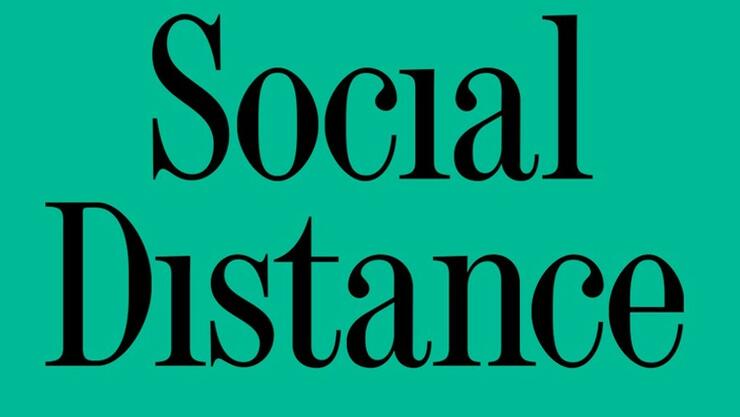 Raise your hand if you were prepared for indefinite self-isolation. Didn't think so. If you're reading this, chances are you're probably scared, bored, restless, or all of the above. Staying inside doesn't have to be so bad, and there are many ways to keep your anxieties at bay while you're home alone during these unprecedented times: Netflix, TikTok, reading books.
Or maybe you just want to close your mind and unwind to something relaxing, and that's where podcasts come in. So whenever you're feeling down, give these shows a go for a peaceful pick-me-up.
1. Social Distance
Consider Social Distance a survival guide to living through a pandemic. In each episode, Dr. James Hamblin engages friends and colleges in phone conversations while answering questions and offering advice to those in search of direction amid these unprecedented times.
2. Stress Free You
Stress Free You is all encourages listeners to start their day with love, peace, joy, and a sound mind. This podcast offers inspirational lessons on living a healthier, happier life with tips for freeing yourself from the burden of stress.
3. Happiness Spells
Work your way toward happier thoughts in under 10 minutes with Happiness Spells, a soothing, anxiety-free show that curates five-minute lists of happy things and that will increase your appreciation, positivity, gratitude, and creativity.
4. Mental
This mental health podcast does more than just offer a safe space for peace and acceptance, creator Bobby Temps' Thursday show encourages honest discourse on mental health in matters of friendship, codependency, anxiety and more.
5. Oprah's SuperSoul Conversations
This podcast compiles interviews with thought-leaders, bestselling authors, spiritual gurus, and health and wellness experts selected by the queen of talk show herself, Oprah Winfrey. Each episode serves as a guiding light through life's biggest challenges, which seems as timely now more than ever.
6. The Insight Hour
Host Joseph Goldstein, trained by the eminent masters of meditation in India and Burma, shares his personal stories to inspire listeners to find peace through meditation in a series of mindfulness teachings.
Photo: The Atlantic/Social Distance
Chat About 6 Peaceful Podcasts To Get You Through Self-Isolation