Gene Simmons Urges Coronavirus Caution: "Assume Everyone Is A Zombie"
By Andrew Magnotta @AndrewMagnotta
March 19, 2020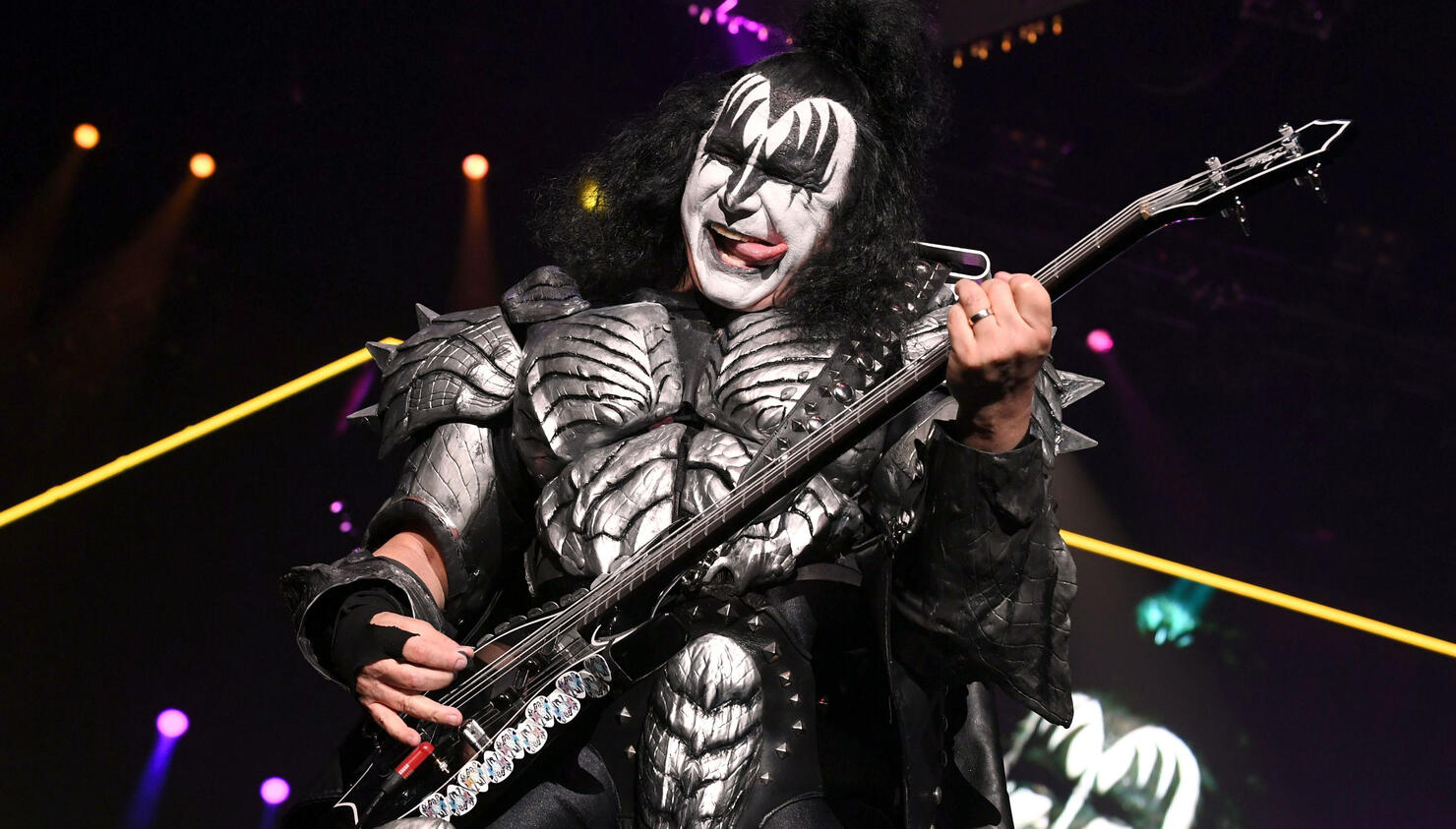 Kiss bassist Gene Simmons has some advice for people worried about the novel coronavirus pandemic, and it's actually pretty salient.
The Centers for Disease Control has emphasized social-distancing for the general population and self-quarantine for people with COVID-19 symptoms or a known nexus to coronavirus exposure.
But Simmons simplified the 'flatten the curve' strategy in a way only he can.
"I would like to wish everyone good health and remind them that 'the only way is the lonely way,'" Simmons told Rolling Stone. "Just like your favorite TV show, you can assume everybody out there is a zombie, and one contact will turn you into a zombie. Stop hanging out with everybody. Stay at home, if you can. This too shall pass, but it will take a long time. It could last months and months. So get used to FaceTime, binge-watch your favorite shows, workout at home. And stay away from everybody else."
That's one way to justify staying indoors and only going out for the essentials.
Kiss frontman Paul Stanley, who was knocked out of commission last fall with a nasty flu, added that people need to understand that self-isolation is crucial for "your sake and the sake of everyone around you."
He continued: "This isn't a time to be casual or make unqualified judgments. There's far more to this than simply looking at recovery or mortality percentages. We'll get through this."
The new coronavirus has infected nearly 10,000 people in the United States. It is blamed for at least 155 deaths nationwide.
While some people continue to downplay the virus as little more than a mere flu, infectious disease experts have warned COVID-19 is far more contagious than the flu and has only just begun to run its course in America.
The disease's path in other countries suggest the U.S. outbreak will grow exponentially in a matter of week until reaching its peak in late-April, potentially overwhelming the nation's hospitals with new patients. Some have suggested that it's possible the outbreak lasts for over a year.
Photo: Getty Images