Kelsea Ballerini Goes On A 'First-Name Basis' On New Self-Titled Album
By Blake Taylor
March 20, 2020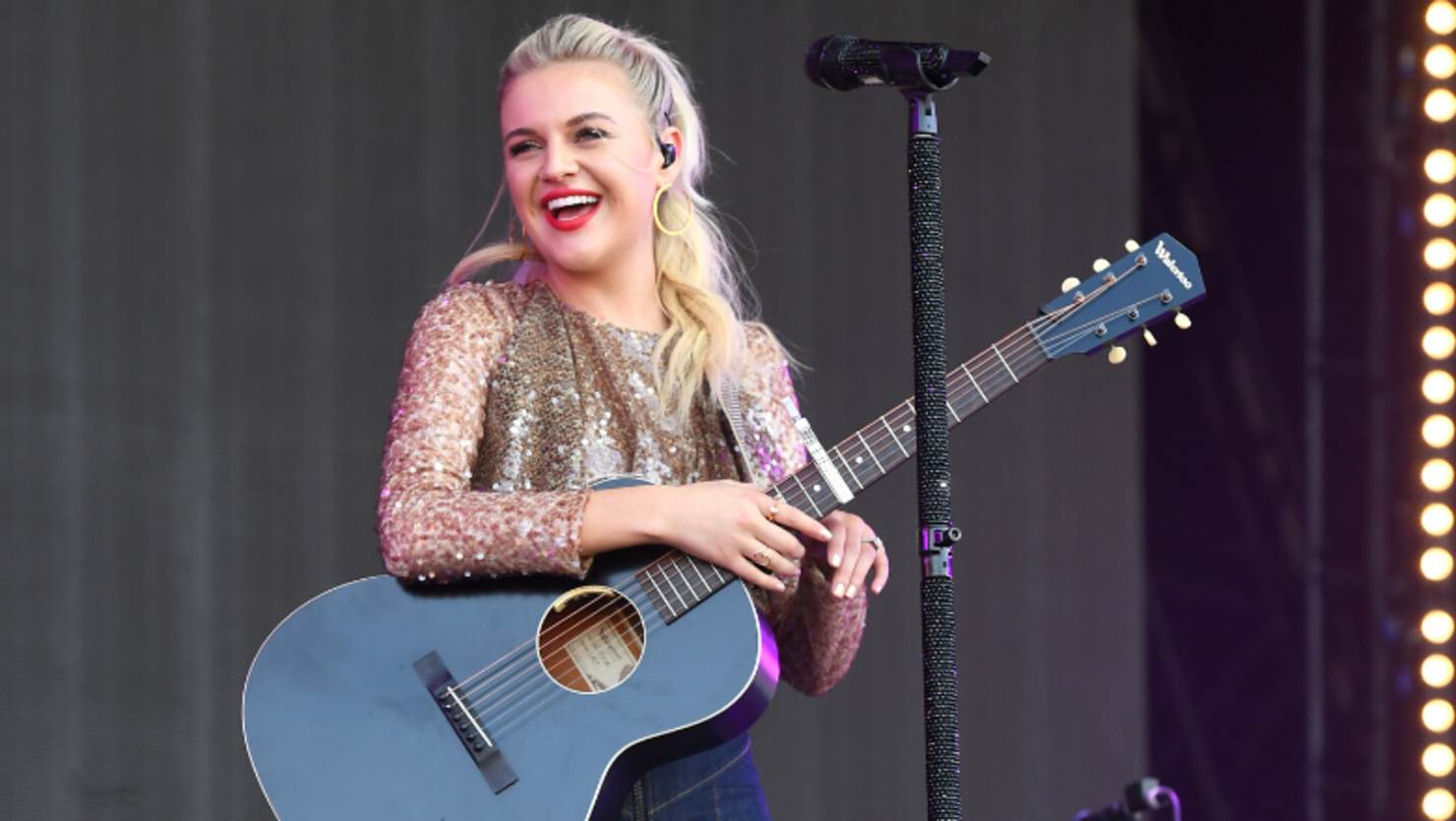 Kelsea Ballerini's new album has finally arrived! The country singer released Kelsea at midnight on March 20.
The new 13-track project features her latest single, "homecoming queen" along with several other previously released songs including "club," "la" and "hole in the bottle." Additionally the album has two collaborations, "The Other Girl" featuring Halsey and "Half of My Hometown" featuring Kenny Chesney.
In a recent interview with iHeartRadio, Ballerini explained how the overall theme of the record, self-discovery, ended up inspiring her to use her first name as the album title.
"I named the album kelsea because I feel like every album kind of has a theme with every artist and with this one, I was writing about all the self-discovery I've gone through the last few years of my life," she explains. "The album, even all the bops of the album, they have a lot of heart, truth and self-discovery in them. So it felt like the album that kind of put me on a first name basis with whoever listens to it."
Kelsea follows up her 2015 debut album, The First Time and her 2017 sophomore album, Unapologetically. The country singer says with her last album she was worried about the "sophomore slump." She explains, "I was nervous that I wasn't going to match the success of the first one and I wanted everyone to like it just as much, so I entered that with a lot of fear."
In contrast to her previous album, Ballerini continued on to explain how with kelsea there was no fear in the process. "With this one, I was like 'I want to make an album that I love and that is me.'"
"I love this album," she adds. "I'm so excited to bring it on the road, I'm so excited to play it, I'm so excited to talk about it for two years. It's something that isn't fear-based for me, it's just really honest, real and me."
Be sure to check out Ballerini's new album, Kelsea, out now! Take a listen to her collaboration with Chesney, "Half Of My Hometown" below.
Kelsea Ballerini's Kelsea Track Listing:
1. "Overshare"
2. "Club"
3. "Homecoming Queen?"
4. "The Other Girl" (with Halsey)
5. "Love Me Like a Girl"
6. "Love and Hate"
7. "Bragger"
8. "Hole in the Bottle"
9. "Half of My Hometown" (feat. Kenny Chesney)
10. "The Way I Used To"
11. "Needy"
12. "A Country Song"
13. "L.A."