Ben Gibbard Shares A Song He Wrote While In Quarantine
By Katrina Nattress
March 21, 2020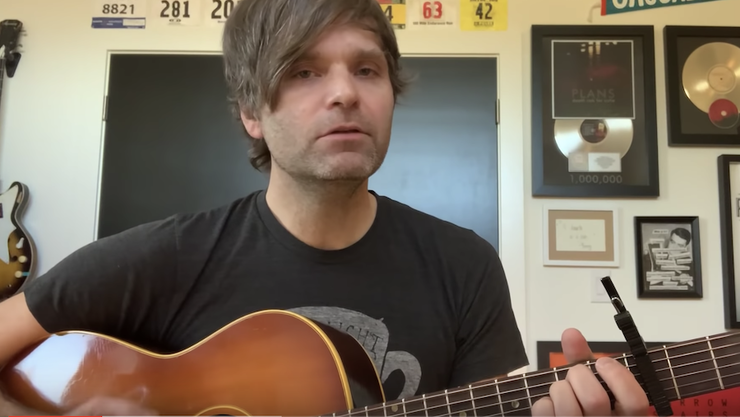 The city of Seattle has been hit hard by the coronavirus (at time of writing, the state of Washington has reported 11,675 confirmed cases and 272 death), so hometown hero Ben Gibbard decided to write a song for it. The Death Cab For Cutie frontman has been streaming live sessions from his home studio this week, and on Friday (March 20) played the sobering "Life in Quarantine," which he shared with local outlet The Stranger via video.
Equipped with an acoustic guitar, Gibbard sings bleakly "No one is going anywhere soon."
He followed the performance with a message to Seattle. "I know this is a really f**ked up and scary time for everybody, including myself. And I know that we're all trying to figure out what we can do to make it better, or what we can do to alleviate the suffering of someone else," he said before announcing he'd be uploading the song on DSPs next week, with proceeds going to charitable organizations. In the meantime, he urged local fans to donate sleeping bags and tents to the city's displaced community via the Aurora Commons and gave the address for people to drop supplies off on the porch.
Watch Gibbard perform "Life in Quarantine" below.
To keep up to date on the latest news about the coronavirus and to understand what you need to stay safe and healthy, check out the Coronavirus: Fact vs Fiction podcast from CNN Chief Medical Correspondent Dr. Sanjay Gupta.
Chat About Ben Gibbard Shares A Song He Wrote While In Quarantine