Kristen Bell & Kids Throw Dax Shepard A Dance Party While He's In Isolation
By Paris Close
March 21, 2020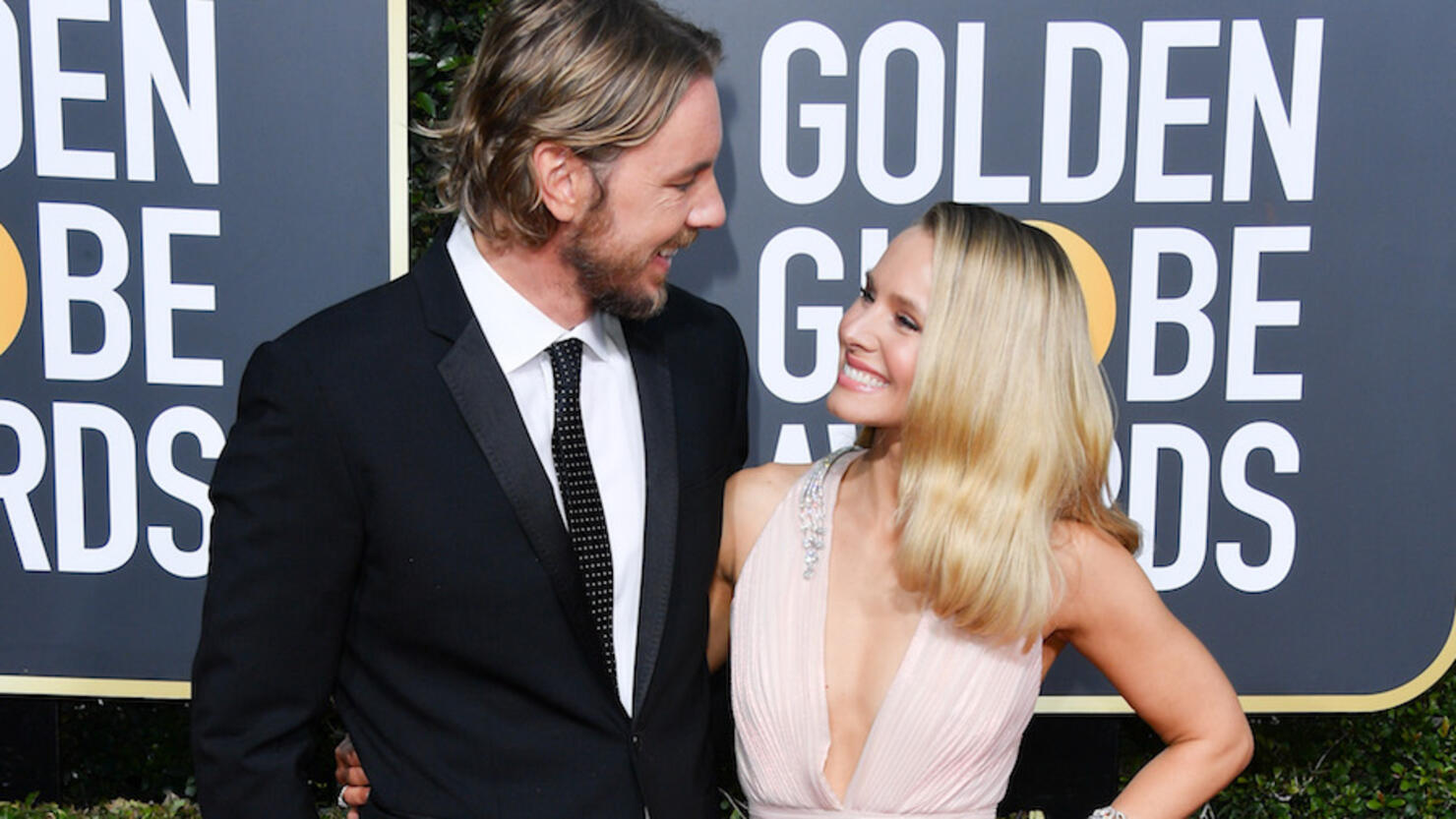 Kristen Bell and her kids threw daddy Dax Shepard the sweetest welcome home party.
On Friday (March 20), the actress revealed via Instagram that her husband had returned to Los Angeles from traveling earlier this week. Airing on the side of caution, however, Shepard has been self-isolating at a nearby friend's place for a few days to be sure he had no symptoms given the ongoing COVID-19 (coronavirus) outbreak.
So to pass the time, Bell and the duo's two daughters, Lincoln and Delta, decided to put together a dance-inspired bash in the courtyard outside his pad.
"Today we were missing him so much, we did the only logical thing we knew how to do. Danced outside his window to a @bensplatt and @dearevanhansen serenade," Bell captioned the video clip, which shows the Veronica Mars alum and her baby girls rocking out in leisure wear to the aptly-titled song, "Waving Through a Window," from the Broadway musical Dear Evan Hansen.
Aside from entertaining her husband and children, Bell has been using her time in self-quarantine to support educators and their students who have been impacted by the coronavirus outbreak. Hours after sharing the clip, the star took to IG to spread awareness about #FeaturedTeacherFriday, a campaign that assists in supplying students who are social distancing with supplies so they can learn from home.
Bell isn't the only celeb using her star power for common good amid the outbreak, either. See how celebrities like Ciara and Russell Wilson, Blake Lively and Ryan Reynolds, Kelly Ripa and Mark Consuelos and others have pitched in to help those affected by the pandemic.
Photo: Getty Images