Shawn Mendes & Camila Cabello Surprise Fans With Instagram Live Concert
By Paris Close
March 21, 2020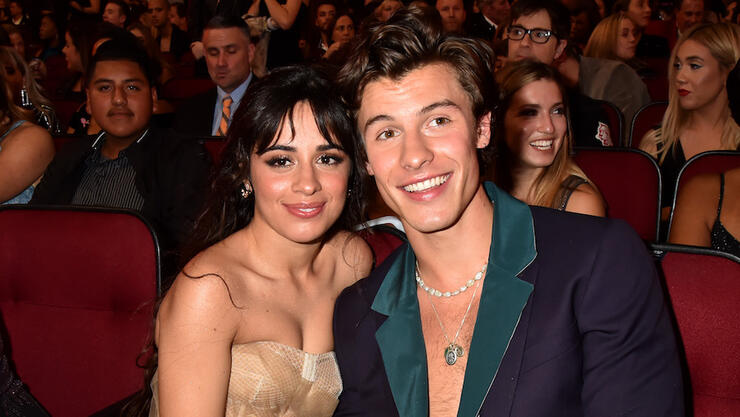 Shawmila is back!
Camila Cabello and Shawn Mendes brought smiles to so many faces on Friday (March 20) with a surprise livestream concert for fans stuck at home amid the ongoing COVID-19 (coronavirus) outbreak. The couple, who is currently "social distancing in the jungle," put on a special at-home acoustic performance on Instagram Live for hundreds of thousands of followers as part of the "Together at Home" series, a campaign sponsored by Global Citizen in support of the World Health Organization's Solidarity Response Fund.
With over 200,000 Camilizers and Mendes Army members watching, the lovebirds treated viewers to a few of their greatest hits — and duets! — including "Lost in Japan," "Havana," and of course, "Senorita." What's more, the pop stars, who share a mutual love for Ed Sheeran's music, also performed a cover of "Kiss Me."
"We're so happy to be doing this right now," Mendes says in the clip. "We were talking a lot about how this is a time where I think everybody should be extremely forgiving and kind to themselves and the people in their house and their family... This is really gonna be a practice of patience with yourself and those who you love."
While answering fan questions later in the video, Cabelllo gushes over her boyfriend's new music. "I've heard some stuff and it's pretty magical and I'll just say that," she teased, to which the Canadian vocalist quips back, "Don't hype it up too much because I don't want to let people down."
Before signing off, the stars also shared some words of hope to fans about practicing social distancing. "Be patient with yourself, please do, because it's just craziness," Mendes said, as Cabello added, "That's the only way we get through these kinds of things, is together."
As coronavirus continues to spread throughout the United States, Cabello and Mendes are the latest musicians to perform free live concerts in conjunction with "Together at Home."
Chat About Shawn Mendes & Camila Cabello Surprise Fans With Instagram Live Concert