Tori Spelling Apologizes For Photo Of Daughter That Upset Fans
By Dave Basner
March 22, 2020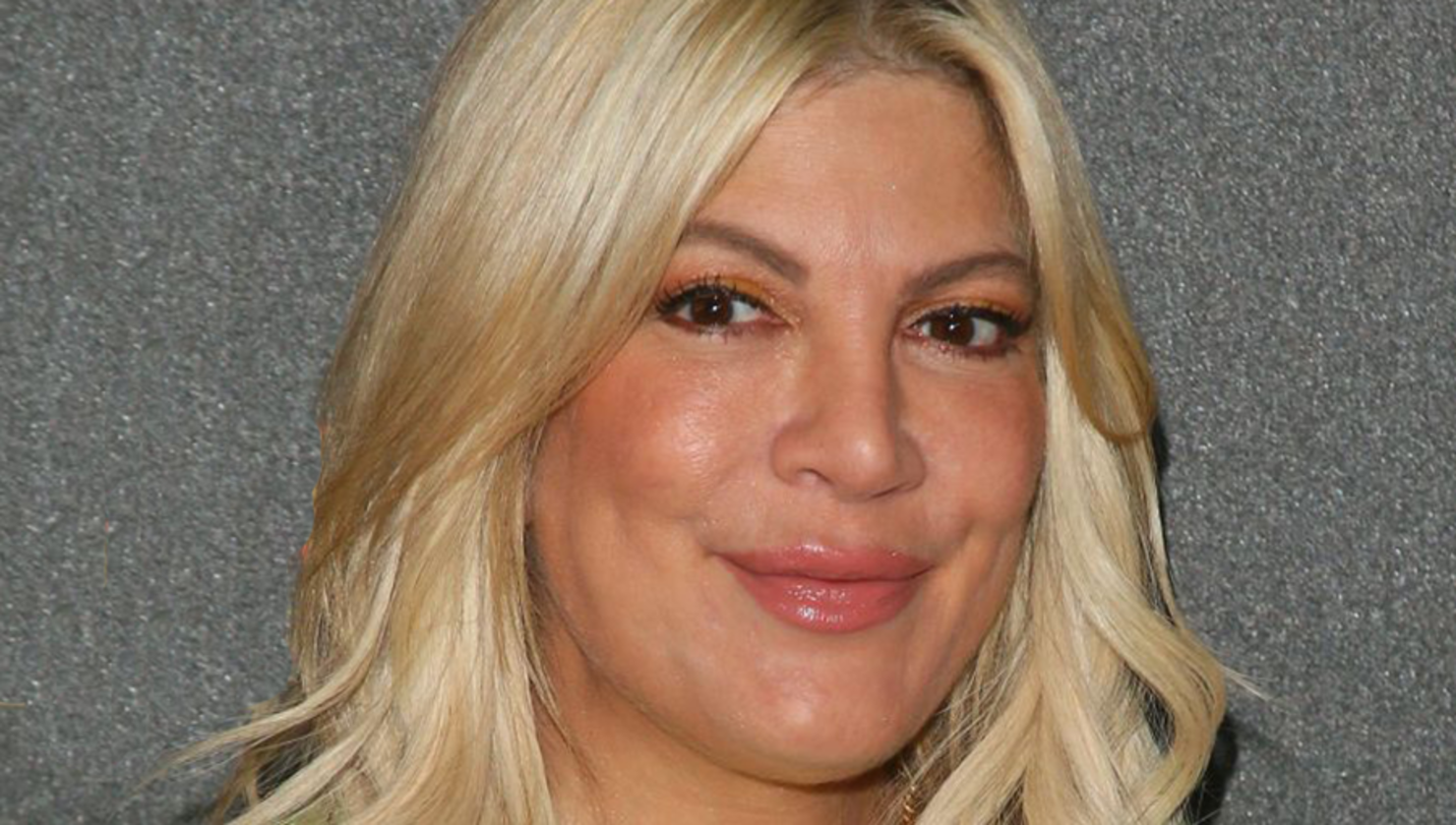 For years, Tori Spelling has shared glimpses of her life with her fans on social media. Even after trolls have attacked her over her parenting and even gone after her children, the Beverly Hills 90210 star still posts personal photos and videos on her socials. However, one of her latest pics has gotten her a lot of backlash. In it, her eight-year-old daughter Hattie appears with a green bandana on her head. She's holding up her fingers which have Cheetos on them like they are long nails. Tori captioned it, "Days kept inside we have to get creative... Hattie has become McQuisha in her Cheeto extension nails."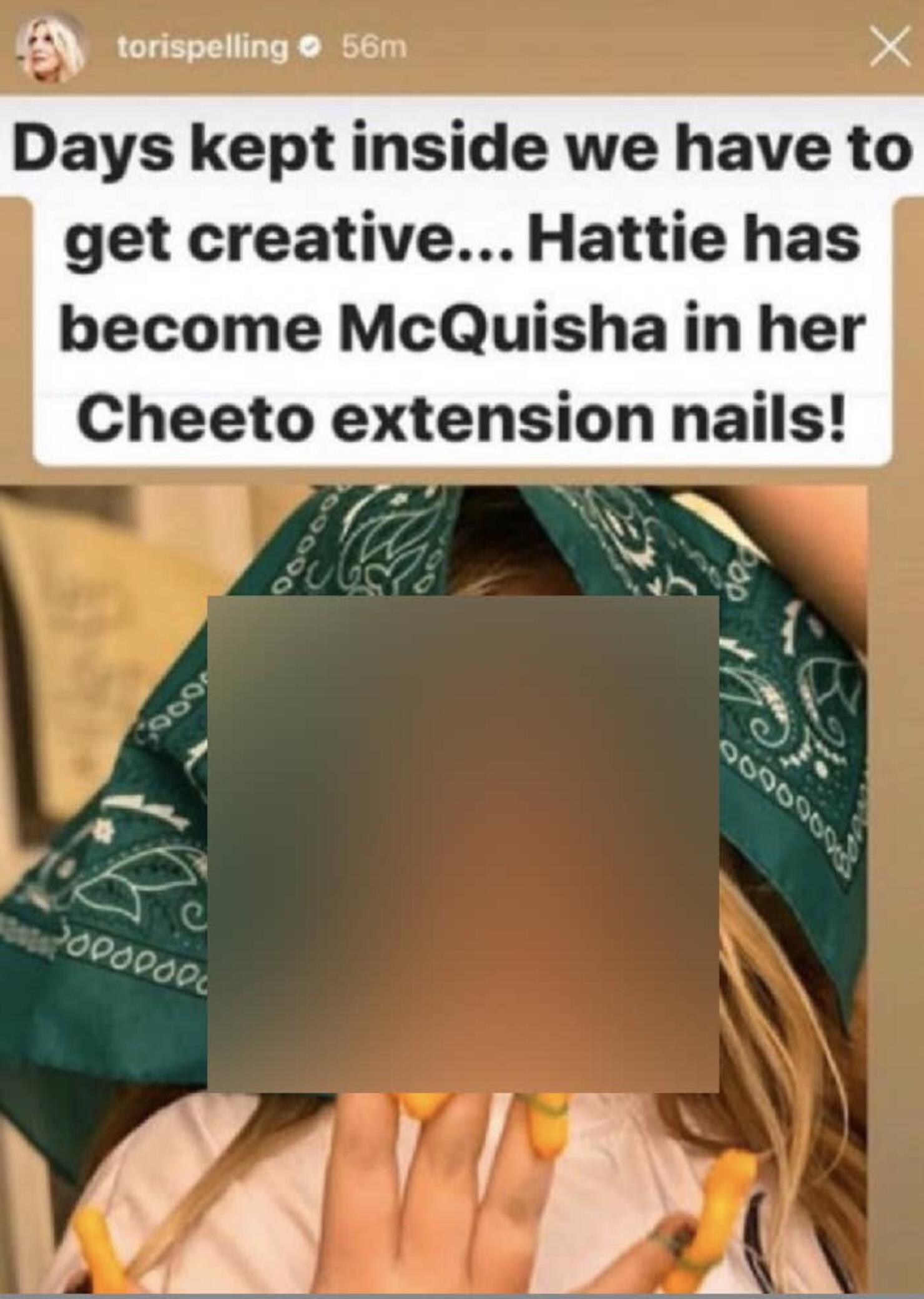 The dragging came swiftly with people tweeting things like, "Tori Spelling calling her daughter McQuisha: This is what happens when privileged people who are completely devoid of social awareness are cooped up and have the platform to display their ignorance. #racist #ignorance," and "Imagine passing this quarantine time with your kids doing racist arts and crafts."
Tori saw the response and quickly addressed it, saying:
"I posted a story the other day that upset many of you. I'm truly sorry. That was NOT the intention at ALL. Hattie is 8. We watch and adore old reruns of Martin. She loves the character 'Shenehneh.' She made up that name with 'Mc' because her last name is McDermott. She was reenacting the over-the-top fun and amazing character from Martin. She is innocent and didn't mean anything by it. I should have thought about how it could have been perceived and misconstrued before I posted. I did not. I'm truly sorry."
While the apology seems genuine, it should be noted that the character of "Shenehneh" has long been criticized as being a harmful stereotype.
You can keep up with Tori by following her here.
Photo: Getty Images