Cardi B Urges People To 'Stop Being Xenophobic' Over Coronavirus
By Peyton Blakemore
March 23, 2020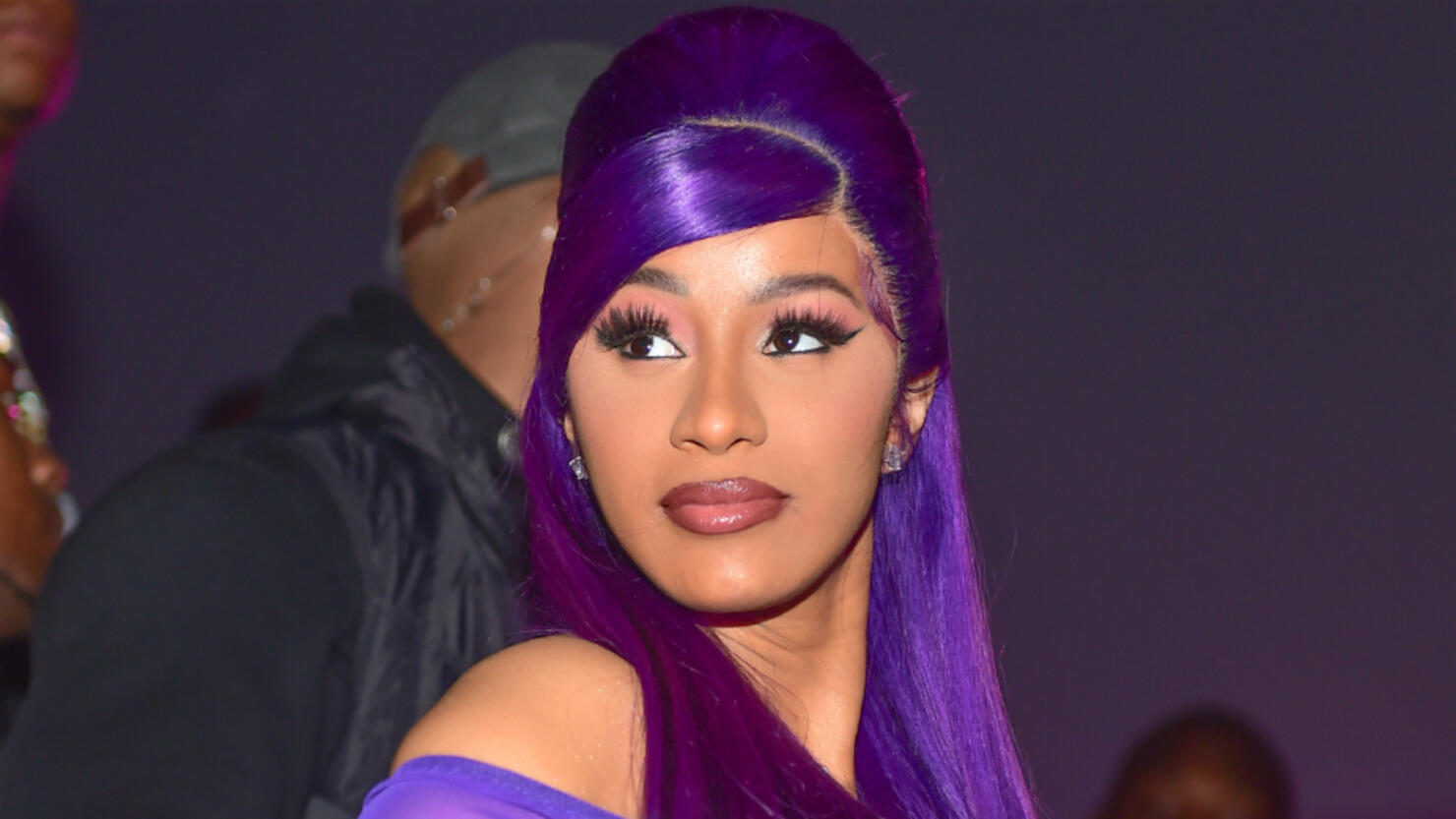 Cardi B does not tolerate xenophobia!
Since the start of the coronavirus pandemic there has been a spike in xenophobic and racist attacks against Asian people around the world. Many have ignorantly blamed East Asians for the global pandemic because the coronavirus' origin has been traced back to China.
Cardi addressed said ignorance on Instagram Live over the weekend, telling her followers, "Lets stop being xenophobic. Let's stop saying f**ked up jokes. Let's stop having crazy anger because I've been seeing a lot of Asians get beat up and all that sh*t." She added: "Let's all be one race... Because at the end of the day—in the eyes of God—we're all one. People make certain white jokes that be xenophobic, but it be so harmless. When people represent a country, I feel like that's not right to do. Because let's ask ourselves this, do we really want beef? Do we really want smoke with China?"
The day prior, Cardi took to Instagram Live to demand that the government improve its response to coronavirus quarantine and she also shared a few conspiracy theories surrounding the pandemic.
"Y'all seen that Wuhan, China right now, the coronavirus cases is going lower. But that's because when they quarantined people, they were spraying sh*t in the streets," Cardi explained, per Complex. "They were knocking on each door, taking people's temperature and everybody that had the coronavirus, they were like doing strict quarantine on them."
"While we're quarantining at home, what is the government doing? Is y'all spraying sh*t in the streets? Is y'all gonna start taking our temperatures?" she continued. "How am I supposed to know I have the coronavirus?"
Cardi went on to discuss NBA players who have tested positive for COVID-19 but aren't showing any symptoms. "[The government] not really saying what it is. Tell me what it is and what it ain't. I'm starting to feel like y'all ni**as is paying ni**as to say that they got it. If y'all are… pay me too," she said.
To keep up to date on the latest news about the coronavirus and to understand what you need to stay safe and healthy, check out the Coronavirus: Fact vs Fiction podcast from CNN Chief Medical Correspondent Dr. Sanjay Gupta.
Photos: Getty Images