Foo Fighters Were Apparently Haunted By Ghosts While Recording New Album
By Eliot Hill
March 23, 2020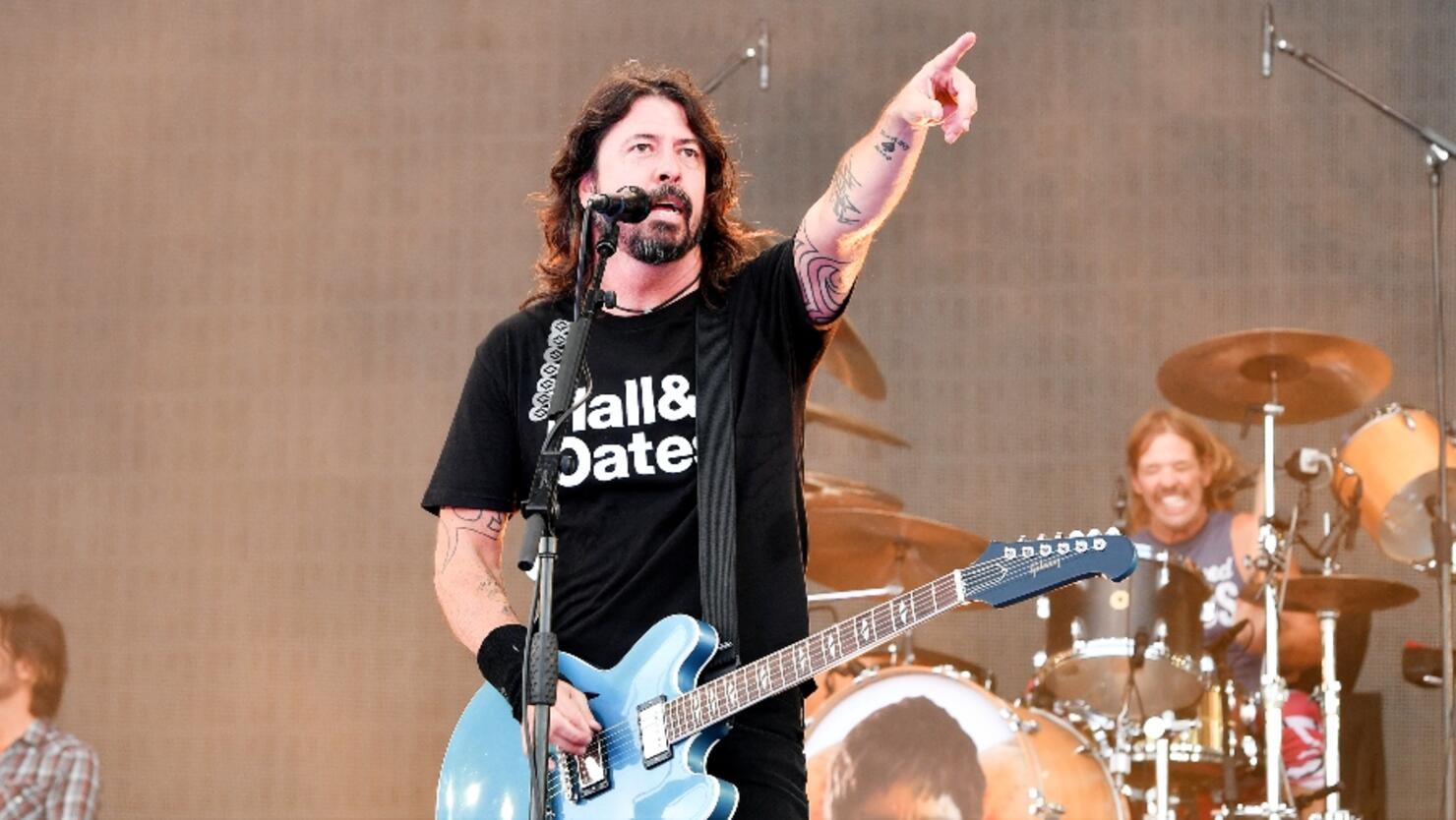 As fans know, Foo Fighters have been hard at work recording the followup to 2017's Concrete and Gold and Dave Grohl has recently confirmed the band is done recording.
In a new interview with Mojo (as reported by NME), Grohl opened up about the weird things that went on in the house he and his bandmates recorded in.
"When we walked into the house in Encino, I knew the vibes were definitely off but the sound was f***ing on," the frontman told the publication. "We started working there and it wasn't long before things started happening. We would come back to the studio the next day and all of the guitars would be detuned."
It didn't stop at detuned guitars either. It turns out, there were so really weird recordings the band had not made.
"We would open up a Pro Tools session and tracks would be missing. There were some tracks that were put on there that we didn't put on there. But just like weird open mic noises. Nobody playing an instrument or anything like that, just an open mic recording a room," he explained.
The band wanted to make sure they weren't being pranked by friends so they set up a camera in the recording studio. "I set it up overnight so we could see if there was anyone there or anyone was coming to f*** with us," he said. "Right around the time we thought we were ridiculous and we were out of our minds, we started to see things on the Nest cam that we couldn't explain."
Sadly, Grohl said he had to sign an NDA with the house's owner because he's trying to sell it and is sworn to secrecy about what they say but it sounds eerie. 
Photo: Getty Images