Jennifer Hudson, Fantasia & More Help Tyler Perry Launch Singing Challenge
By Peyton Blakemore
March 23, 2020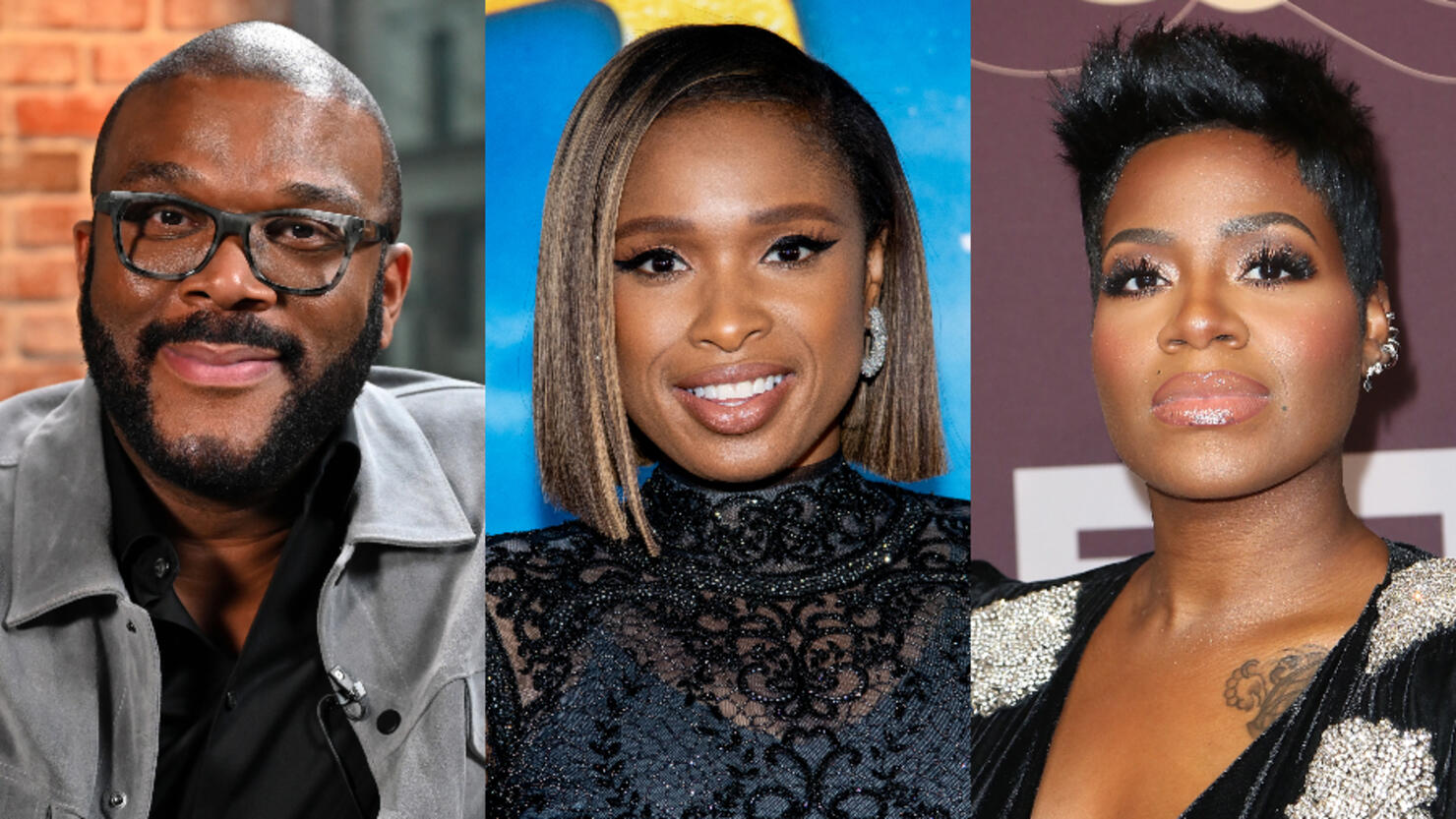 Tyler Perry is hoping to spread joy and positivity amid the ongoing coronavirus outbreak.
Over the weekend, the famed producer, comedian and director called upon his famous friends — Fantasia, Jennifer Hudson, Chrystal Rucker, Karen Clark Sheard, Kierra Sheard, Dorinda Clark Cole, Yolanda Adams, Johnny Gill, Tamela Mann, Travis Greene, Crystal Fox, and Rodney East, to name a few — to launch the "#HesGotTheWholeWorldChallenge."
"It's my hope that we add to this simple song in every language from every nation as we let it become a prayer for our whole world," Tyler explained of the challenge on Instagram. "God bless you today. And remember it's all in God's hands!"
For the new social media challenge, Tyler asks that you simply sing the traditional African American spiritual and post your version online.
To kick things off, Tyler shared a video of himself singing the song followed by Yolanda Adams, Tamela Mann and more. "Alright, how about something to make us feel a little better. I'm gonna start this song, and want y'all to add to it. All the musicians out there. All the singers. Change the key. Take it up," he instructed in his 8-minute long Instagram video before proceeding to sing "He's Got The Whole World In His Hands."
Check it out below.