Idris Elba Blasts Cardi B's Conspiracy Theory On Celebs Having Coronavirus
By Paris Close
March 25, 2020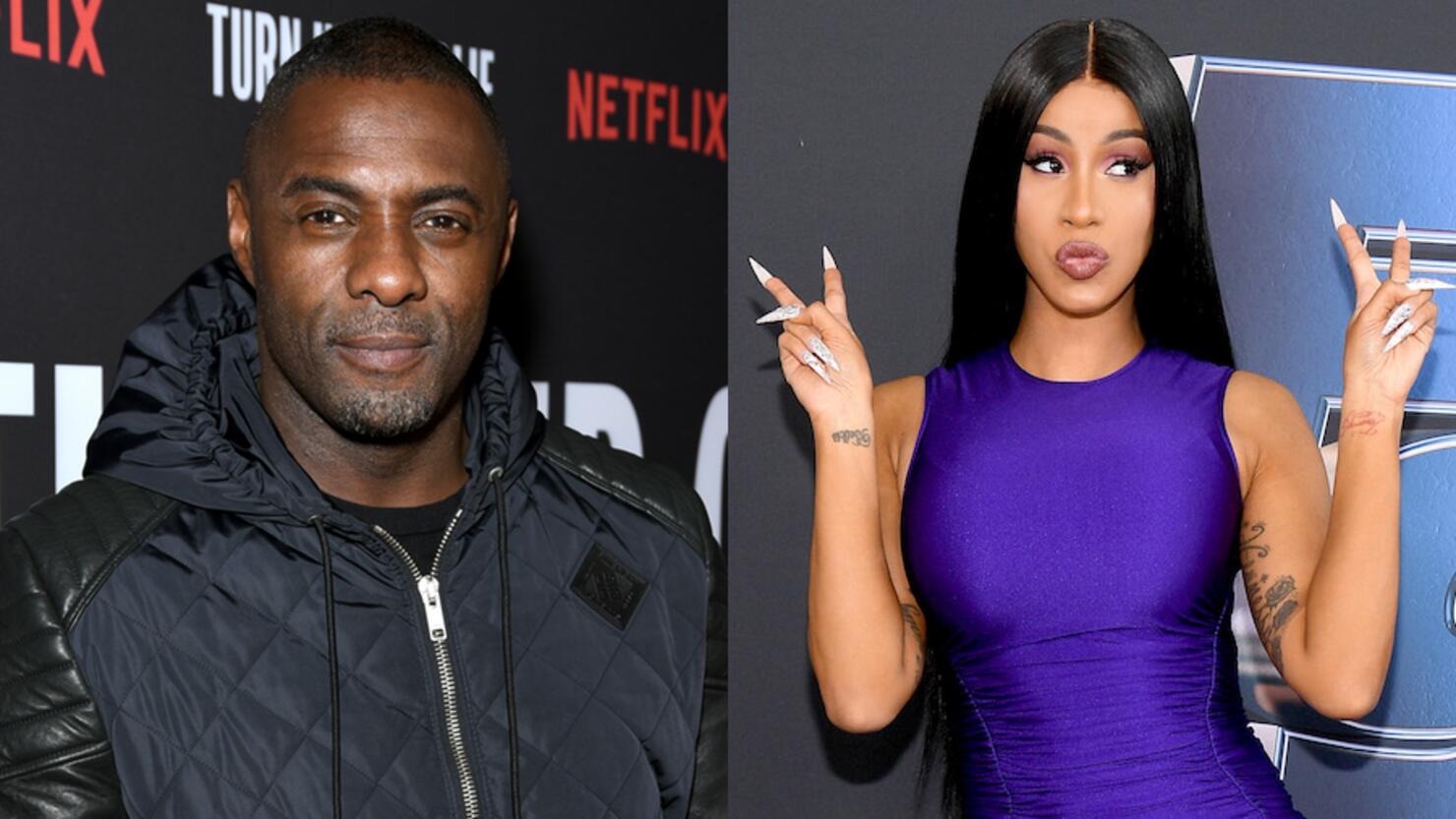 Idris Elba is not here for Cardi B's "bulls—t" theory about the COVID-19 pandemic.
The actor slammed the "Press" rapper for claiming Tom Hanks, Andy Cohen, and many others are being paid to say they tested positive for coronavirus. Cardi shared her unpopular opinions on Instagram Live on Tuesday (March 24), a week after Elba disclosed he'd also been diagnosed with COVID-19.
"Let's say if I have the coronavirus right now. How am I supposed to know I got it because sometimes I be like, 'If y'all have a cough, you have it,'" Cardi shared in the video. "But then I be seeing these basketball players say like, 'Yeah, I have the coronavirus, but I don't got no symptoms.' So how the f—k am I supposed to know when I'm supposed to get tested for it?"
"I'm starting to feel like ya'll n—s is paying n—s to say that they got it," she added, "and if you are paying n—as to say that they got it, pay me, too!"
The Hoobes and Shaw star seemingly blasted the "I Like It" musician's accusations in an Instagram Live video alongside wife Sabrina Dhowre, who also tested positive for coronavirus a week after her husband. "This idea that someone like myself is going to be paid to say I have coronavirus, that's like, absolute bulls—t," the 47-year-old said, alluding to Cardi's claims. "It's stupid. It's the quickest way to … get people sick. There's no benefit to me and Sabrina sitting here saying we got it, and we ain't got it."
A plethora of celebs have tested positive for COVID-19 in the wake of the outbreak, including Harvey Weinstein, Colton Underwood, Kevin Durant, Charlotte Lawrence, and others. As of March 25, nearly 55,000 cases of coronavirus have been confirmed in the United States.
**Warning: video below contains explicit language**
To keep up to date on the latest news about the coronavirus and to understand what you need to stay safe and healthy, check out the Coronavirus: Fact vs Fiction podcast from CNN Chief Medical Correspondent Dr. Sanjay Gupta.