Tommy Thayer Has No Idea What He'll Do After KISS Retires Next Year
By Andrew Magnotta @AndrewMagnotta
March 25, 2020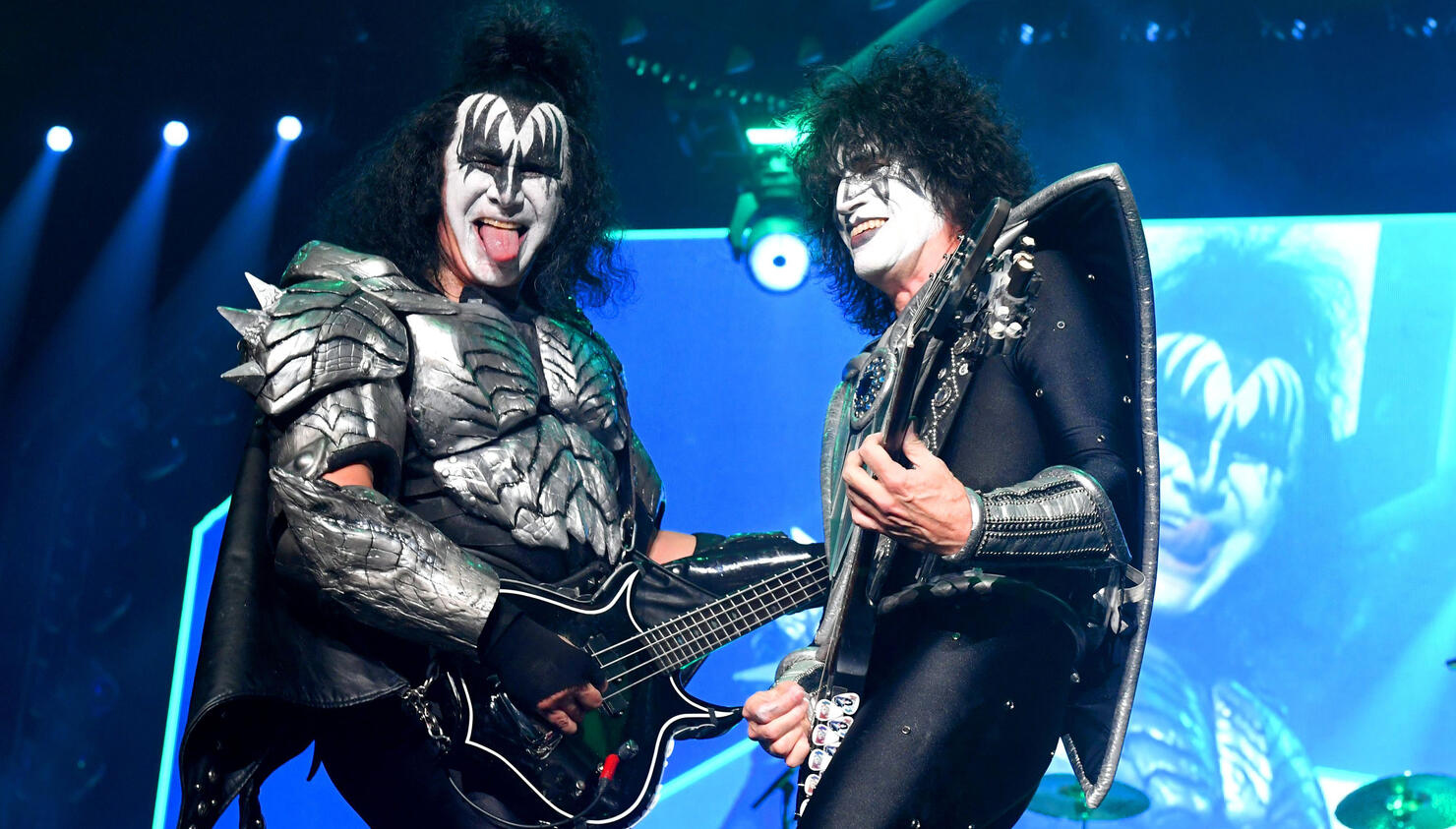 The decision to retire Kiss next year was made by the band's remaining co-founders Paul Stanley and Gene Simmons — above lead guitarist Tommy Thayer's pay grade.
As such, Thayer could theoretically be out of a job after Kiss performs for the final time at a show currently scheduled for July 17, 2021, in New York City.
Having been a member of the 'hottest band in the world' for nearly 20 years, Thayer has never been one to complain. But he admits in a recent interview with Rockabilia he's unsure what's in store for him after Kiss reaches the end of the road.
"Kiss is not gonna go away, though, either," Thayer insisted. "The band is not gonna tour, but the Kiss music, the identities, and the characters and the brand and the merchandise, that will all continue on. I think that Kiss will continue on in some way. I can't imagine it not."
Thayer worked with Kiss for years before being asked to replace Ace Frehley, so there's reason to believe Simmons and Stanley will have a job for him after they transition into the next phase of their career.
There's also the increasingly likely possibility that Thayer and Kiss drummer Eric Singer are tapped to develop the post co-founder business model that Stanley, Simmons and longtime band manager Doc McGhee have bandied about in recent years.
Stanley, in particular, has repeatedly suggested that if Kiss could thrive in the 2000s and 2010s without fellow co-founders Frehley and Peter Criss, it's possible fans would continue to buy tickets to see a band that included none of the original members.
Photo: Getty Images