Kenny Chesney Drops Energetic 'Here And Now' Music Video
By Blake Taylor
March 26, 2020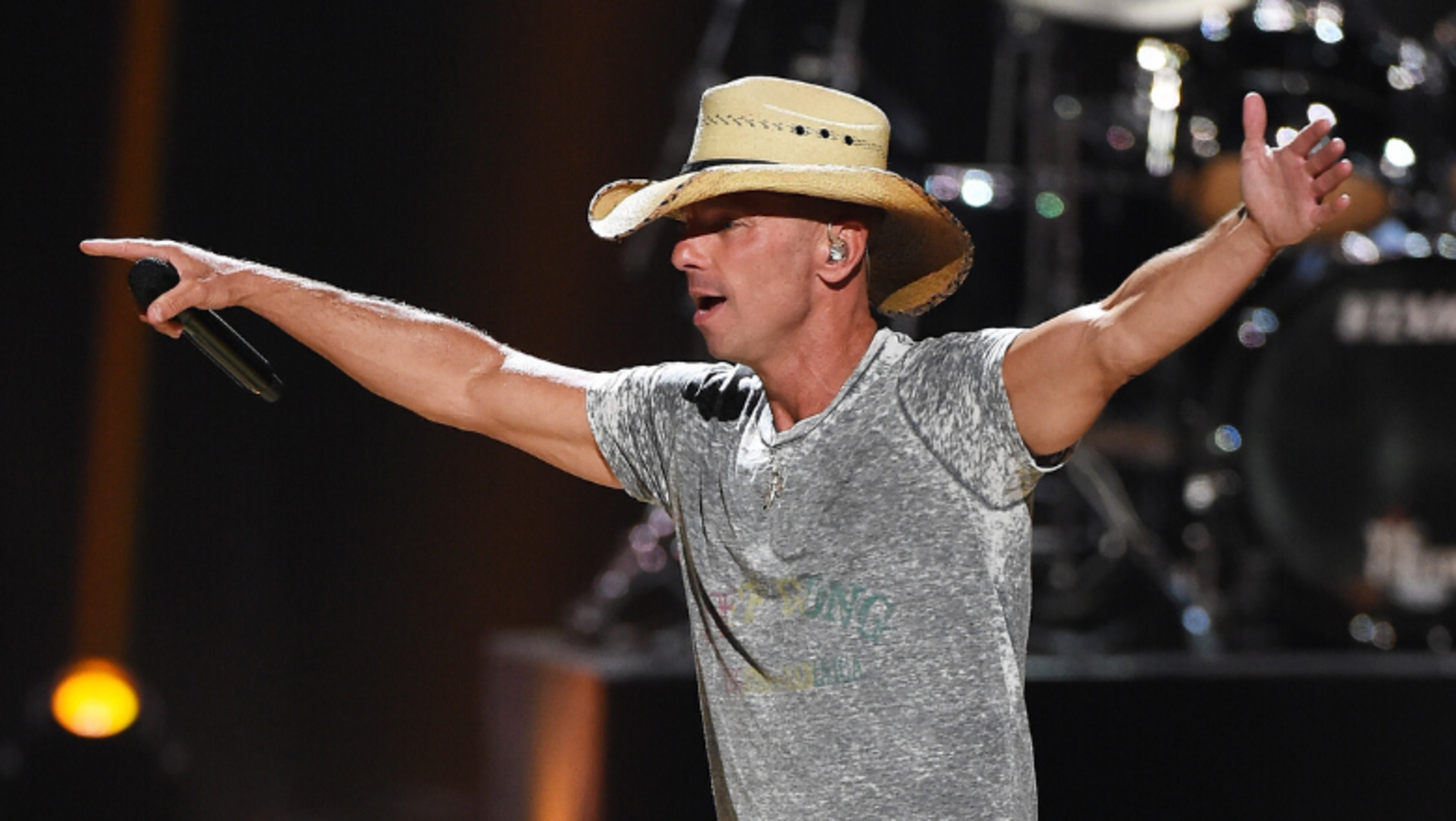 Kenny Chesney has debuted the music video for his current single, "Here And Now."
The clip, directed by Shaun-Silva, features Chesney and his band performing the song on stage in front of a crowd of energetic fans. Large screens behind him show videos of activities like surfing, skydiving, skiing and more.
"There's a rush of adrenaline when you're doing one of these sports that's beyond measure," Chesney says in a statement. "It's the way it feels for us, waiting for the Kabuki to drop. I wanted to give people a sense of how that feels, that crazy wild sense of being totally alive, because I think that's what we're all seeking. I think it's why No Shoes Nation is so loud, so proud, so in the moment every time they take over a parking lot or throw all that energy back to us."
The country star also turned to social media to share a positive message along with the video amid the coronavirus pandemic. "Even, or maybe especially, in times like these, we need to remember how blessed we are to be alive, and to make every second count," he says on Instagram. "Wherever, however you are, look around, dig in, get engaged! Love the people you're with, find something to smile about. Be mindful, but be happy... and obviously take care of yourself and others."
"Here and Now" is the title track to Chesney's forthcoming album. The song, written by Craig Wiseman, David Garcia and David Lee Murphy, inspires listeners to fully live in the moment.
"Lotta people dreaming 'bout one day, someday / Waiting just around the bend / I used to be one / Wondering when they'd come, but now I'm living in..." Chesney sings in the new song.
Enjoy the rush in Chesney's new "Here and Now" video which can be seen below.