Backstreet Boys Spark Singalong During Living Room Concert For America
By Peyton Blakemore
March 30, 2020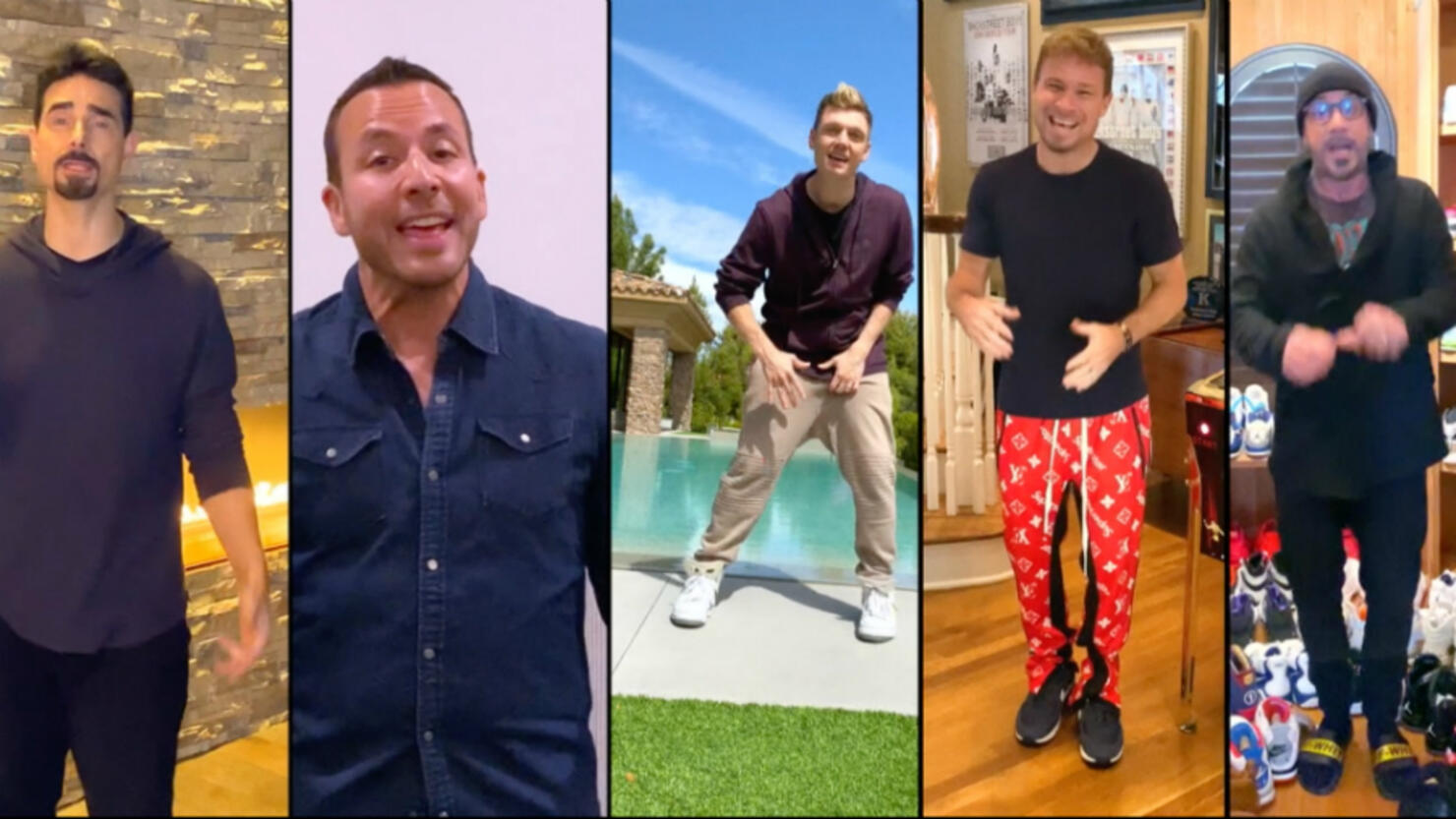 Nothing says coming together like having the Backstreet Boys literally reunite from across the country for a first of its kind living room concert.
On Sunday (March 29), arguably one of the greatest boy bands in history came together for FOX presents The iHeartRadio Living Room Concert to pay tribute to the people on the frontlines of the coronavirus pandemic, who are putting their lives at risk every day to fight the spread of COVID-19.
In a video recorded from his home in Atlanta, Brian Littrell kicked things off by introducing his band members, who joined the performance from their respective homes across the country.
"We want to do something a little different for you, a little special, bringing our living room to yours. This is is the living room in my studio at my house. I'm going to be joined by my bandmates in just a second," he began.
"We live in unprecedented times today with the COVID-19 virus. I want to thank iHeart for putting this together. I want to thank Fox for airing it. I want to thank all the frontline responders that are donating their times and putting themselves in harms way to take care of their fellow citizens," Brian continued. "So, stay safe, stay home, and protect yourselves."
Then like clockwork, AJ McLean joined in singing their 1999 hit "I Want It That Way" from his home in Los Angeles.
After AJ and Brian sang the track's first verse, Nick Carter kicked off the chorus while poolside at his Las Vegas home.
Before long all the boy band members — Howie Dorough from Orlando and Kevin Richardson alongside his two sons from their Los Angeles home — appeared on the screen as they sang "I Want It That Way" together in perfect harmony.
Ahead of their Sunday night Living Room Concert, the boy band urged its followers on social media to remain positive despite the "uncertain times."
"It's so important that we keep our spirits high during this uncertain time," the band wrote. "Reply with something that made you smile this week! Love you guys."
You can support two of many charitable organizations that are helping victims and first responders during this difficult time —Feeding America and First Responders Children's Foundation. Every dollar raised from the COVID-19 response fund for Feeding America will be used to get food and funds to local food banks across the US and FOX Entertainment is matching the first $100,000 donated from supporters. Money raised for First Responders Children's Foundation will help support those first responder families who are enduring financial hardship due to the coronavirus outbreak.
And if you missed any of the iHeartRadio Living Room Concert for America, watch the special on iHeartRadio's official YouTube channel until April 1st.