Dr. Anthony Fauci Says Expect Between 100K-200K Coronavirus Deaths In U.S.
By Peyton Blakemore
March 29, 2020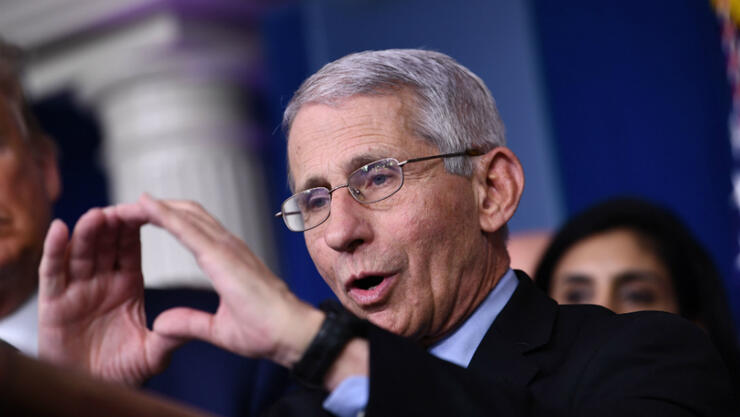 Dr. Anthony Fauci says we should expect between 100,000 and 200,000 deaths in the United States from the coronavirus.
The director of the National Institute of Allergy and Infectious Diseases and member of the White House coronavirus task force made the grim prediction while on CNN, saying "millions" across the country will contract the disease.
"There are these things called models and when someone creates a model, they put in various assumptions. And the model is only as good and as accurate as your assumptions. And whenever the models come in they give a worst-scenario and a best-case scenario," Dr. Fauci explained to CNN anchor Jake Tapper. "Generally, the reality is somewhere in the middle. I've never seen a model of the diseases that I've dealt with the worst-case scenario actually [happening]. They always overshoot."
"So when you use numbers like a million, a million and a half, that almost certainly is off the chart. Now it's not impossible, but it's very unlikely... Looking at what we're seeing now, I would say between 100,000 and 200,000 ... deaths," he continued. "We're going to have millions of cases, but I don't think we need to make a projection when it's such a moving target that you can be so easily and be wrong and mislead people. What we do know is that we got a serious problem in New York. We have a serious problem in New Orleans. And we're going to be developing serious problems in other areas."
Dr. Anthony Fauci says there could potentially be between 100,000 to 200,000 deaths related to the coronavirus and millions of cases. "I just don't think that we really need to make a projection when it's such a moving target, that you could so easily be wrong," he adds. #CNNSOTU pic.twitter.com/F2MOHY3xl4

— State of the Union (@CNNSotu) March 29, 2020
Dr. Fauci's projection of deaths in the U.S. surpasses the current 30,000 global deaths from the virus. Currently, America has the most confirmed cases worldwide, surpassing China and Italy, CNN reports.
More than 2,000 people have died in the U.S. from the virus with the number doubling in the last 24 hours.
To keep up to date on the latest news about the coronavirus and to understand what you need to stay safe and healthy, check out the Coronavirus: Fact vs Fiction podcast from CNN Chief Medical Correspondent Dr. Sanjay Gupta.
Photos: Facebook