Dolly Parton Will Read Bedtime Stories In Special New Video Series
By Blake Taylor
March 31, 2020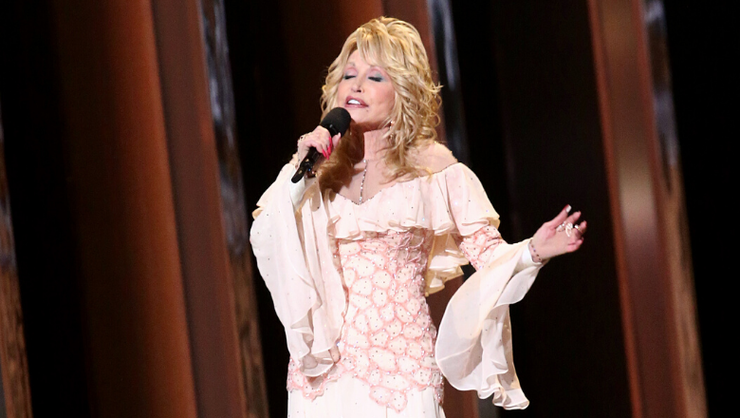 Dolly Parton is hoping to help entertain kids around the country with her new video series, Goodnight With Dolly. The country icon turned to social media on Monday (March 30) to announce and explain her new reading program to fans.
Calling herself "the book lady" from the Imagination Library, Parton invites fans to join her for her special new book video series, Goodnight With Dolly.
"I want you to join me April the 2nd when I start Goodnight With Dolly. I'm going to be reading some stories from the Imagination Library," she says in the clip.
Parton will kick off the 10-book video series at 6 p.m. on Thursday, April 2 with The Little Engine That Could. She'll continue reading other books from the Imagination Library every week.
"I hope this gift will further inspire a love of books and shared storytime during this important time," Parton says. "From everyone on our team, thank you so much for inspiring a love of reading in your family. As I always say — We cannot direct the wind, but we can adjust the sails — and we're going to do just that, together."
Fans can tune in to watch Goodnight With Dolly on YouTube, Facebook, Twitter and Instagram. See Parton's full video announcement below.
Parton's recent announcement comes just days after sharing an encouraging message on social media amid the coronavirus pandemic.
Standing by her staircase, Parton starts the video singing, "Hello it's Dolly climbing the stairway to heaven because this virus has scared the H-E-double L out of us."
"I'm not making light of the situation," she continues. "Well, maybe I am because it's the light I believe that's gonna dissolve the situation. I think God is in this, I really do. I think he's holding us to the light so we can see ourselves and see each other through the eyes of love. I hope we learn that lesson."
"I think when this passes, we're all going to be better people. I know that I have a positive attitude about it as negative as it seems to be right now," she adds before encouraging her fans. "Just keep the faith. Don't be too scared, it's gonna be alright."
Chat About Dolly Parton Will Read Bedtime Stories In Special New Video Series