Alice Merton Is Donating 100% Of Merch Sales To COVID-19 Relief
By Katrina Nattress
April 4, 2020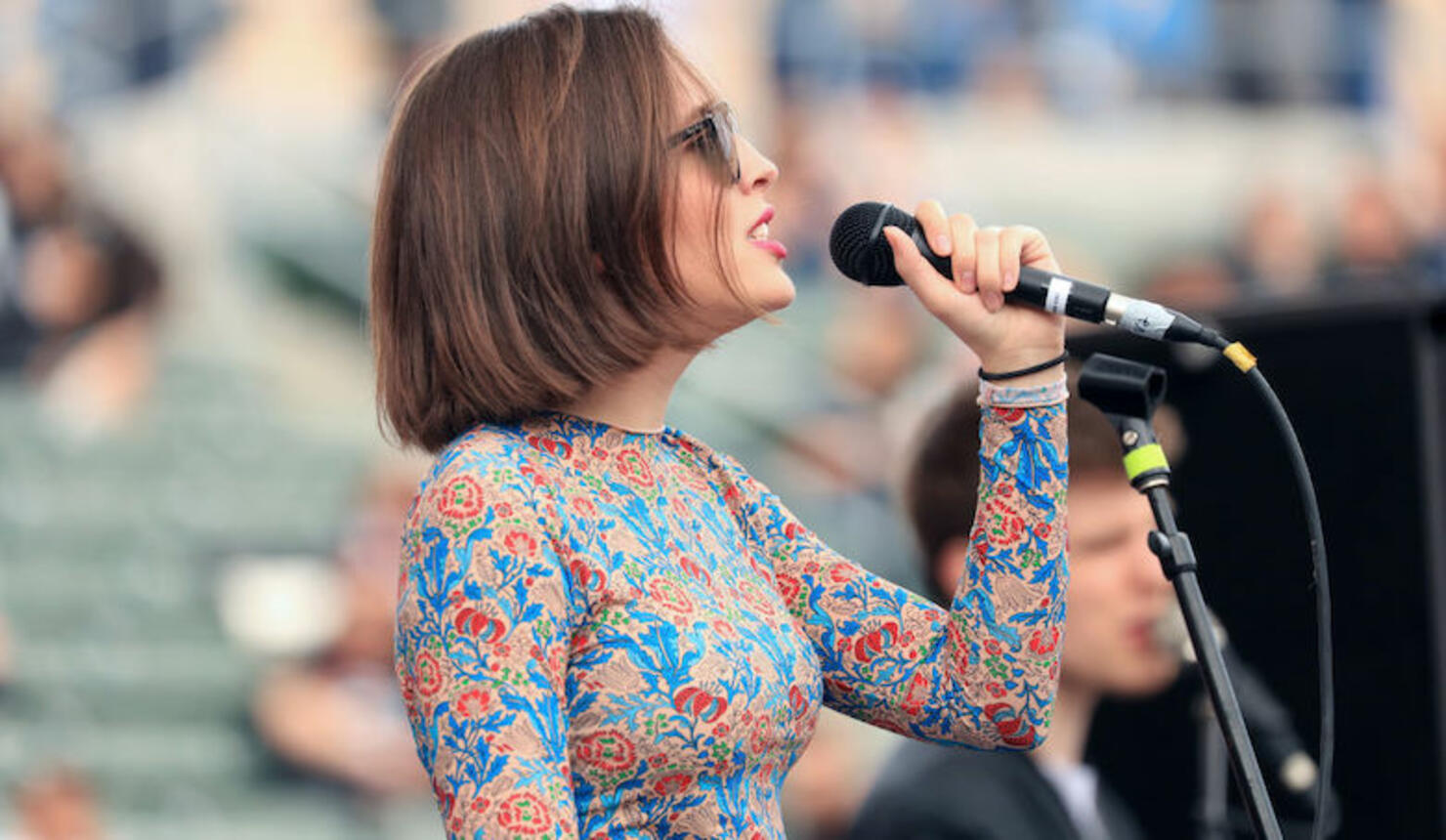 As the coronavirus continues to spread around the world, artists have been teaming up for livestreams to help raise money for international relief funds and ease the minds of scared fans. Though dozens of musicians have hosted special sessions from their homes in the past few weeks, there's one who hasn't: Alice Merton. On Thursday (April 2), the German-Canadian-British singer-songwriter took to Instagram to explain why she's been "hiding" and what she's doing to help support COVID-19 relief efforts.
"Been feeling quite down and helpless these past few weeks, reading such awful stories and just wanting to cry (which is why I haven't been doing many online concerts or talks)," she confessed in a post. "I've been donating to various charities and I've decided that I want to donate 100 % of the proceeds for the next two weeks of EVERYTHING in our online store to the @drkbundesverband [German Red Cross] to help them in the fight against Covid-19."
"If you know of charities that need support, please let myself and everyone know in the comments," she continued. "I promise to come out of hiding soon, and hopefully play a song or two for you soon ❤️"
See Merton's post below and browse her online store here.
To keep up to date on the latest news about the coronavirus and to understand what you need to stay safe and healthy, check out the Coronavirus: Fact vs Fiction podcast from CNN Chief Medical Correspondent Dr. Sanjay Gupta.