Metallica Donates $350,000 Towards COVID-19 Relief Through AWMH Foundation
By Andrew Magnotta @AndrewMagnotta
April 3, 2020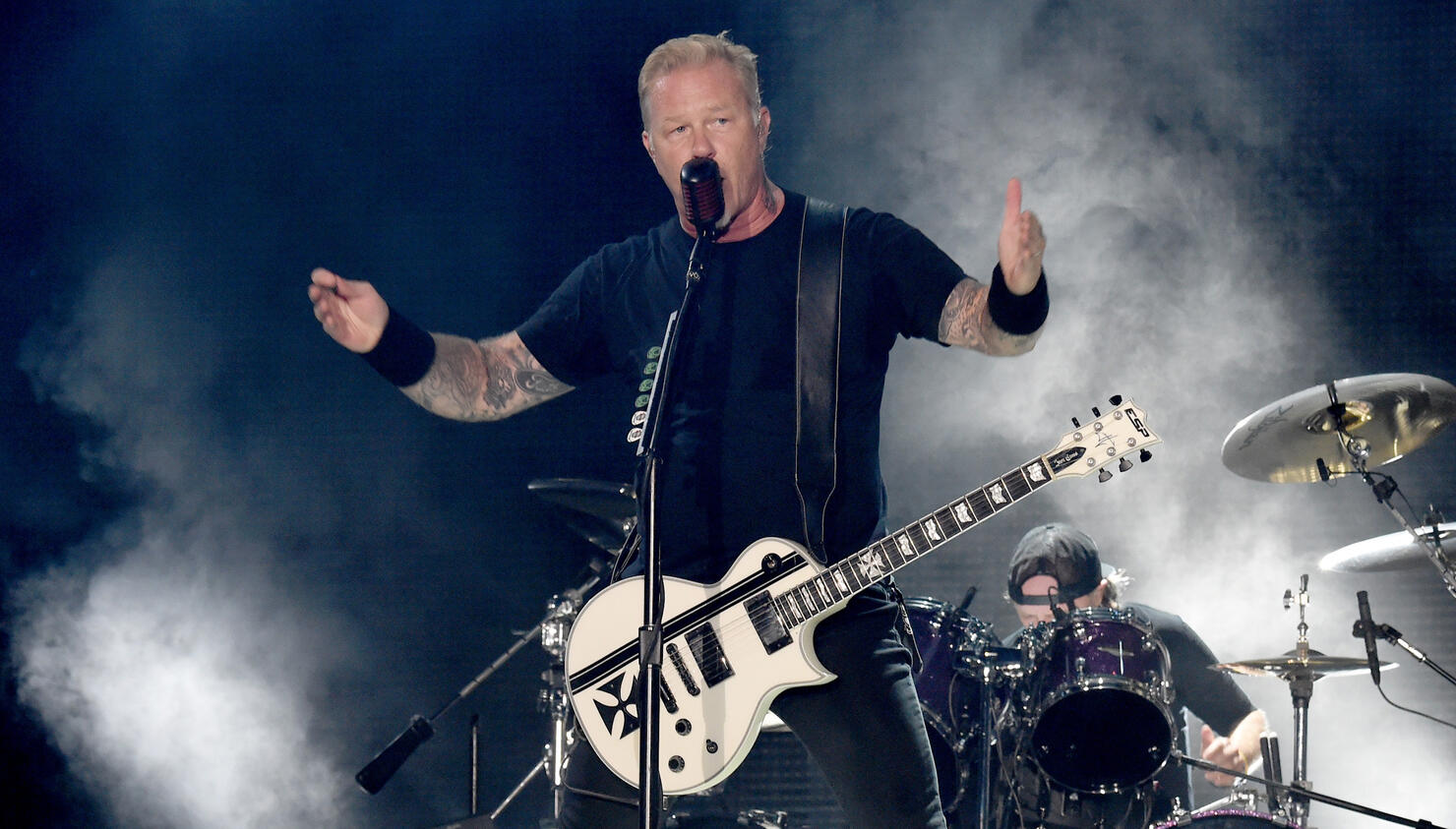 Metallica's All Within My Hands foundation is awarding thousands of dollars to four organizations dedicated to helping some of the people hardest hit by the novel coronavirus pandemic.
Four grants, totaling $350,000, will go to Feeding America, Direct Relief, Crew Nation and the USBG National Charity Foundation.
Working with food banks has long been a priority for All Within My Hands. The band noted that $100,000 of grant money is going to Feeding America. In a statement, the band noted that many local food banks in cities hard-hit by the pandemic-causing virus are in a particularly challenging situation; the need for food in their communities continues to grow, but volunteers are scarce since many are sick or in quarantine.
Another $100,000 is going to Direct Relief, which is addressing one of the most concerning problems to crop up with the pandemic: the shortage of personal protective equipment (PPE) without which frontline healthcare workers and emergency responders would almost certainly be sickened by the virus.
There is a shortage of PPE in American cities affected by COVID-19 and Direct Relief's job is to source and deliver the life-saving equipment to the hospitals that need it most.
With live shows on hold until further notice, lots of people who work in the music industry are suffering, none more so than stage crews. Metallica is donating another $100,000 to Crew Nation to help tide artists' crew members over until the live music industry resumes.
"As COVID-19 put the entire live music industry on pause, we want to extend a helping hand to the touring and venue crews who make their living show-to-show," said the statement, which also applauded Live Nation for its fundraising efforts.
In addition to the crews the build the stages and take artists from place-to-place, Metallica pledged $50,000 to USBG National Charity Foundation, which assists thousands of hospitality workers who are suddenly out of work as bars, restaurants and hotels are forced to close.
The round donations come after the iconic metal band gave more than half a million dollars to bushfire relief in Australia.
Metallica concluded, reminding fans that they can live stream an archival Metallica concert every Monday during this self-isolation period via YouTube or Facebook Live. The band is also collecting donations for All Within My Hands during the live streams.
The first two have raised $15,000.
Photo: Getty Images