Eric Church Debuts New Song 'Never Break Heart' On ACM Special
By Blake Taylor
April 6, 2020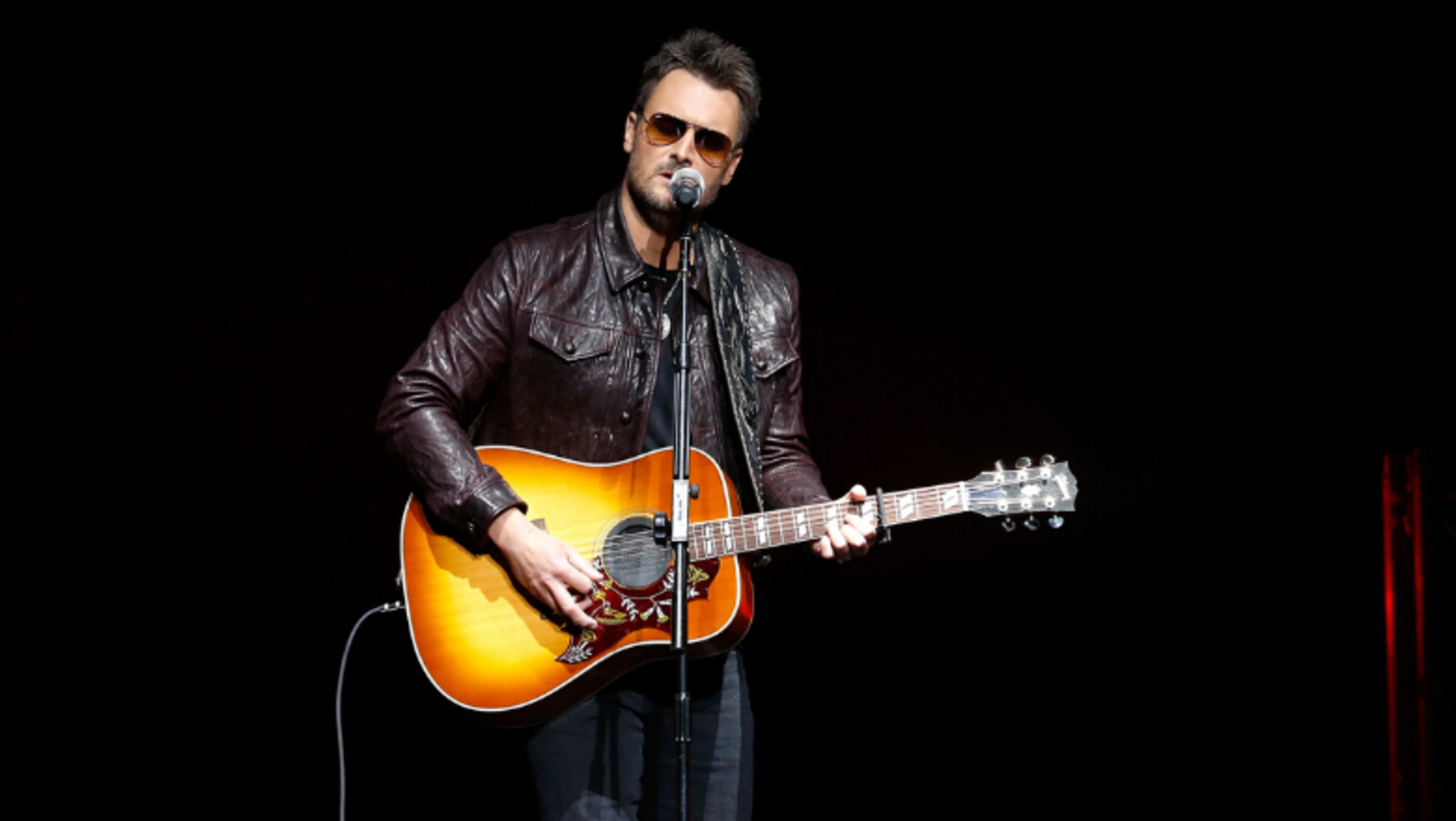 Eric Church debuted a new song, "Never Break Heart" during the ACM Presents: Our Country special Sunday (April 5).
Ahead of his performance, Church reminded fans to continue to have hope throughout this self-isolation period.
"The hardest thing about this for me — as a dad, as a husband, as a business leader, as a citizen — has been the unknown," Church explained. "We fear the unknown. After some thought and a lot of prayers, here's what I know: I have hope and you should have hope because since the beginning of time people have gathered."
He continued, "And we will gather again. The important thing to remember is to not fear, to be brave and to endure."
Church then transitioned into his acoustic "Never Break Heart" rendition."Go on and be brave heart. Go on, keep your faith in your heart. It's okay to cry. But don't never break your heart," he sings.
Watch Church's performance in the YouTube video below.
ACM Presents: Our Country replaces the 55th Annual ACM Awards which were postponed due to the coronavirus (COVID-19) pandemic. Blake Shelton, Tim McGraw, Miranda Lambert, Thomas Rhett and more were other artists featured on the special as well.
The 2020 ACM Awards will now take place a few months later on Wednesday, September 16. The rescheduling moves the event from its typical Sunday night to a Wednesday night, although the ceremony will still air live on CBS at 8PM ET. Country star, Keith Urban, is still set to host the ACM Awards on the new date.
In years past, the ACM Awards have usually taken place in Las Vegas, Nevada. This year, however, the location has yet to be confirmed. Further details including venue and performers will be announced in the coming weeks.
Photo: Getty Images