Blake Shelton And Gwen Stefani Cozy Up Outside For 'Nobody But You' Duet
By Blake Taylor
April 6, 2020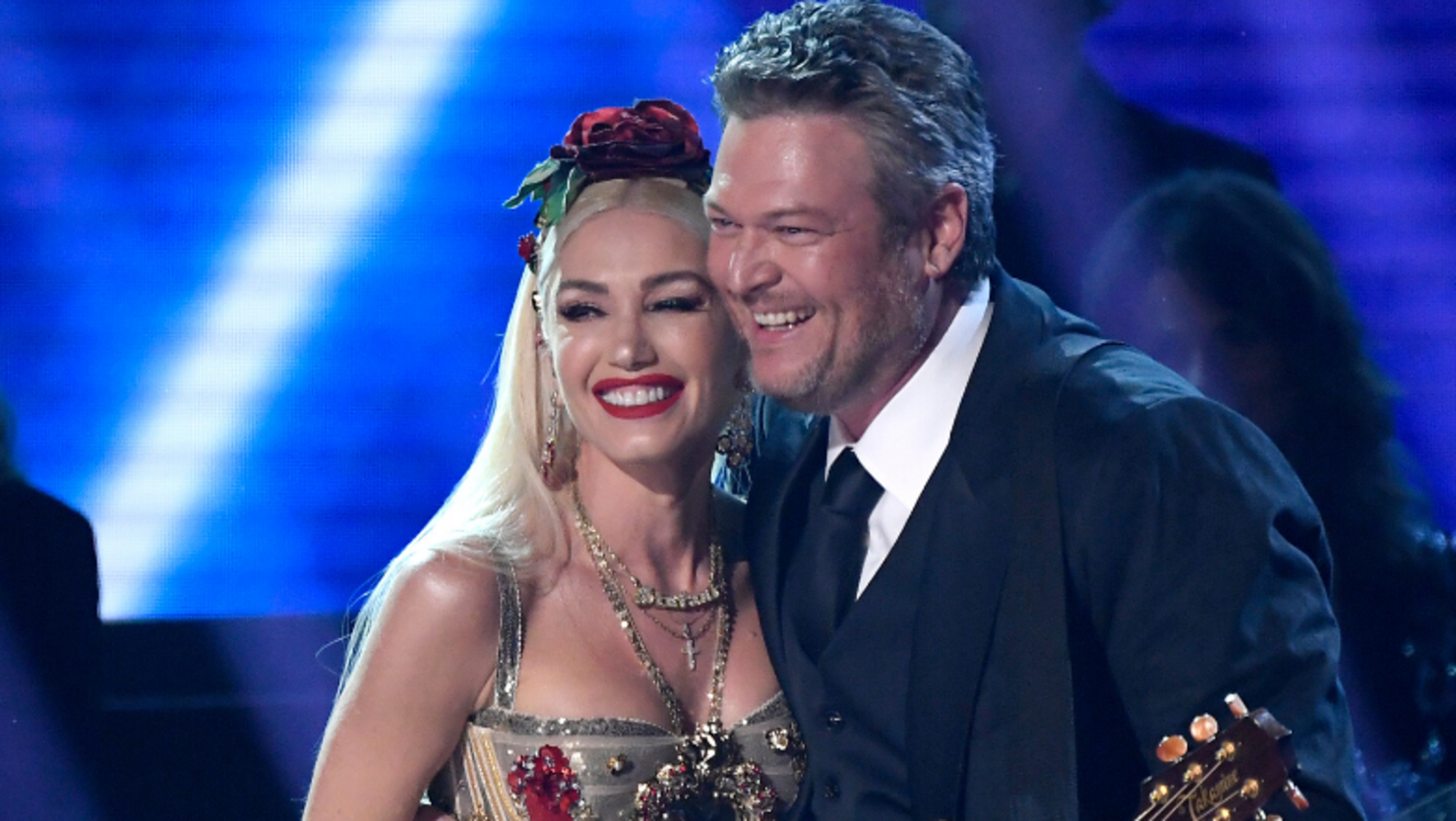 Blake Shelton and Gwen Stefani's chemistry was undeniable as the couple performed their duet, "Nobody But You" for the ACM Presents: Our Country special on Sunday (April 5).
Bundled up around a campfire at Shelton's Oklahoma ranch, the country star admitted that he'd been drinking all day suggesting that the rest of the country most likely is as well. Stefani immediately chimed in replying, "Not me! What are you talking about," as she sets down her empty wine glass.
"We planned to perform at the ACM Awards tonight, and clearly that's not happening. We wanted to sing this song there, but we're here. Let's do it here. You want to?" Shelton asked Stefani before strumming his guitar.
Watch Shelton and Stefani's sweet "Nobody But You" rendition below.
ACM Presents: Our Country replaces the 55th Annual ACM Awards which were postponed due to the coronavirus (COVID-19) pandemic. Tim McGraw, Eric Church, Miranda Lambert, Thomas Rhett and more were other artists featured on the special as well.
The 2020 ACM Awards will now take place a few months later on Wednesday, September 16. The rescheduling moves the event from its typical Sunday night to a Wednesday night, although the ceremony will still air live on CBS at 8PM ET. Country star, Keith Urban, is still set to host the ACM Awards on the new date.
In years past, the ACM Awards have usually taken place in Las Vegas, Nevada. This year, however, the location has yet to be confirmed. Further details including venue and performers will be announced in the coming weeks.
Photo: Getty Images