Mark Hoppus Reveals What Tom Delonge Era Song Blink-182 Won't Play Live
By Katrina Nattress
April 6, 2020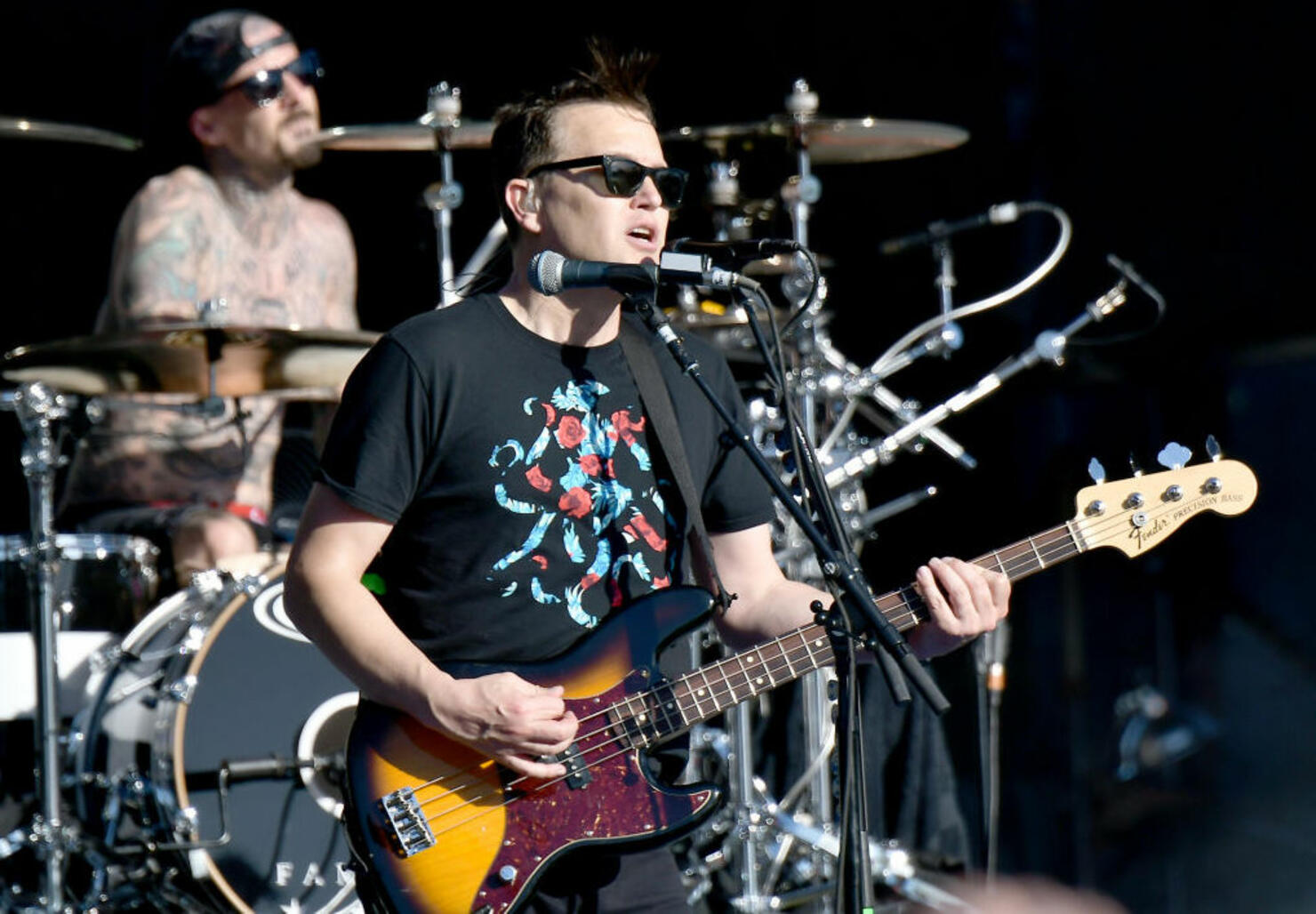 Anyone who's a fan of "Kaleidoscope," we have some bad news for you...
During a recent Twitch session, Mark Hoppus and his son Jack played Animal Crossing and yielded some questions. When a fan asked if blink-182 would ever play the Neighborhoods track live, the singer/bassist didn't even hesitate with his answer. "No," Hoppus answered quickly. "We're never playing 'Kaleidoscope' live. That's not happening. I love that song though."
Though disappointing, Hoppus made up for it by playing a few blink and +44 tracks on his acoustic guitar, including "Online Songs," "Pathetic," "Heart's All Gone" and "Baby Come On." He also said he'd love to do a livestream concert for charity, so fingers crossed that happens soon.
One fan sifted through the footage to make a supercut of the music. You can watch the video below.
Though we shouldn't expect blink-182 and Tom DeLonge to reunite anytime soon, Hoppus and his former bandmate brought some joy to these trying times last week when they bonded over Tiger King. DeLonge shared a photo of Joe Exotic posing shirtless with his two husbands and the words "I Miss The Old Blink-182" written under them. He captioned the post "I'm Joe."
As if that's not great enough as it is, Mark Hoppus commented on the picture. "The hell you're Joe. I'm Joe," he argued.
"Either way, you and I end up deeply in love and raising cats," DeLonge responded.
Cue all the laughing emojis.
Photo: Getty Images