Bhad Bhabie Claps Back After Being Accused Of Darkening Her Skin
By Peyton Blakemore
April 7, 2020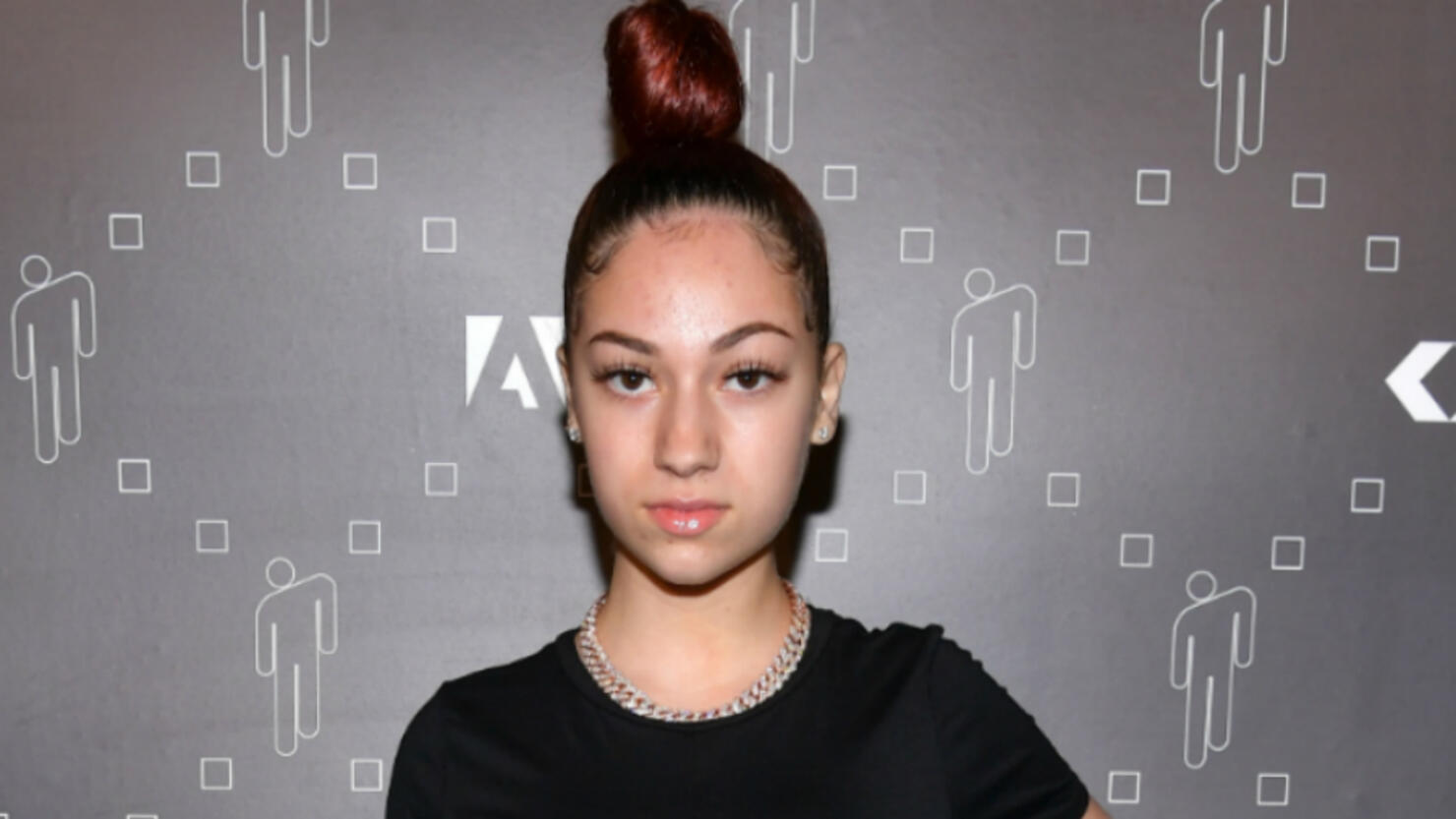 Bhad Bhabie is once again being accused of blackfishing.
Earlier this week, the 17-year-old rapper shared multiple Instagram videos of herself looking... different with a visibly darker skin tone. Bhabie's change in appearance led many to express their disapproval in the comments section of her posts as they accused of her blackfishing, which means to pretend to be black on social media by using makeup, hair products, filters, and/or in some cases, surgery to drastically change one's appearance.
"Nah this blackface," one Instagram user wrote. "Damn what kinda filter you using?? Thats a whole different ethnicity," another added. While a third user commented, "sis has tanned herself into another ethnicity."
With all of the backlash, Bhabie took to Instagram Story to respond to the accusations, writing, "Millions of people sick, thousands dying every day and y'all worried about me getting my makeup done for a photoshoot? I'm usually the wild one but y'all need to chill and focus on what's important right now," she wrote.
This isn't the first time Bhabie's been accused of parodying black women/ cultural appropriating. Back in December, the "Get Like Me" rapper shared a video of herself wearing box braids to her Instagram Story. It didn't take long for people to call her out for her new hairstyle, with many explaining why they felt she should not wear it.
However, instead of taking the alleged criticism as a learning moment, Bhabie fired back on Instagram, specifically slamming black women who she said told her that her hair wasn't "meant for box Braids."
"Guess the f**k what, y'all hair anit meant to be straight but y'all glue whole wigs on to your heads and sew brazilian/Indian/Peruvian hair which is anyhting like your natural hair texture at all and I don't say a god damn thing neither do the other cultures that you get the hair from," the 16-year-old rapper wrote. "And on top of that I'n not one of the pple who has ever made fun or said anything bad about girls with box braids or any type of braids."
Bhabie added, "I completely agree that it would b out of line and cultural appropriation if I was trashing black girls for wearing braids them getting them but that's not the situation at all so leave me tf alone or imma start getting real disrespectful." She concluded her message, writing, "I love the way I look plus ya man agrees and we all know I look fine asf with any hair style I do from any culture because I'm just that b*tch. I hope y'all bald headed h*es stay up all night thinking about this. Me and my braids gonna sleep real good. goodnight."
She went on to share multiple defensive posts in an attempt to explain herself. You can get the full story HERE.