The Weeknd Explains Why He 'Got Angry' When He First Heard Usher's 'Climax'
By Hayden Brooks
April 8, 2020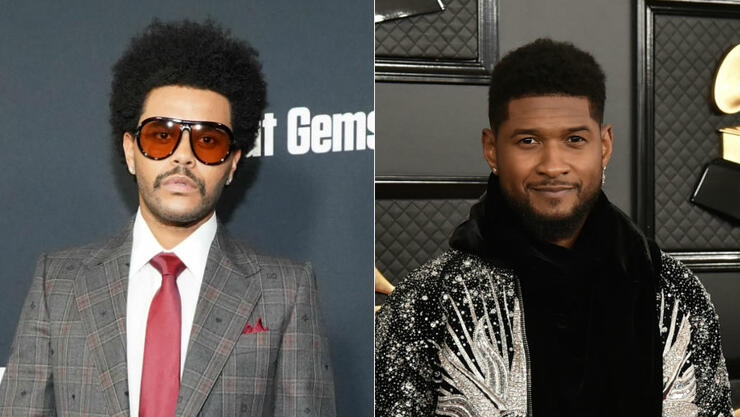 The Weeknd's dominance over the music scene is crystal clear, but the pop star's initial influence over the landscape wasn't easy for him to process.
In his new cover story for Variety, Abel spoke about hearing his impact just one year after the release of his debut mixtape, House of Balloons, in 2011. "House of Balloons literally changed the sound of pop music before my eyes," the singer told the mag without exaggeration. "I heard 'Climax,' that [2012] Usher song, and was like, 'Holy f**k, that's a Weeknd song.'"
He went on to describe the influence as "very flattering," but the smash still arrived with a mixed set of emotions. "I knew I was doing something right, but I also got angry. But the older I got, I realized it's a good thing," he continued.
In case you were wondering, the lead single off Usher's Looking 4 Myself was produced by Diplo and won the vet a Grammy Award for Best R&B Performance.
Elsewhere in the in-depth feature, Abel spoke about his new album, After Hours, admitting that there had been brief discussions to push back the LP amid the COVID-19 pandemic. However, he wasn't having any of that. "Fans had been waiting for the album, and I felt like I had to deliver it," he explained. "The commercial success is a blessing, especially because the odds were against me: [Music] streaming is down 10 percent, stores are closed, people can't go to concerts, but I didn't care. I knew how important it was to my fans."
Chat About The Weeknd Explains Why He 'Got Angry' When He First Heard Usher's 'Climax'