Mötley Crüe Hopeful That Stadium Tour Is 'Still A Go,' Says Tommy Lee
By Andrew Magnotta @AndrewMagnotta
April 9, 2020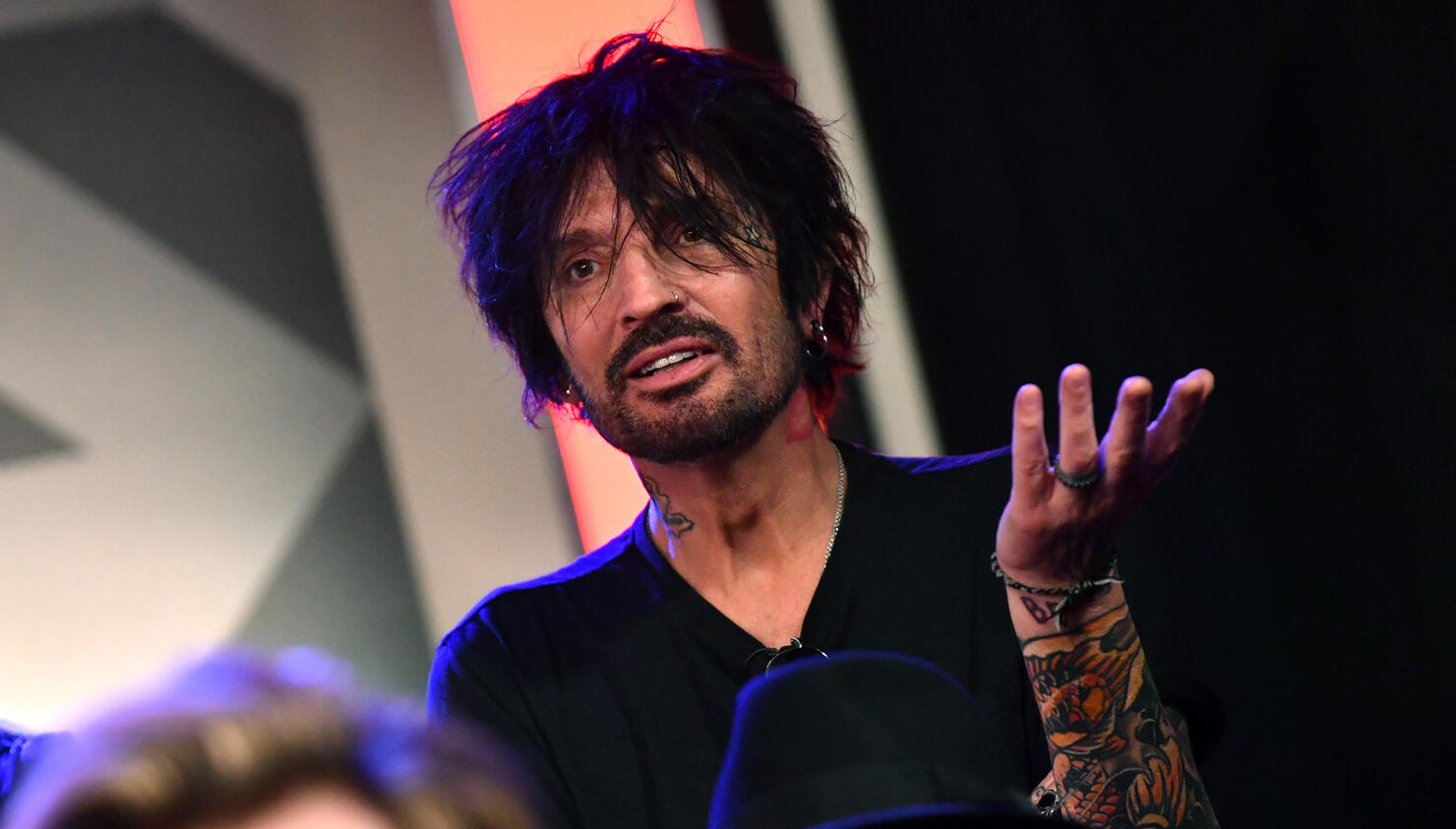 It would surprise few people if Mötley Crüe's reunion tour this summer was postponed due to the status of the novel coronavirus pandemic in North America.
While concert touring is officially or effectively suspended all over the world at the moment, Crüe drummer Tommy Lee told Billboard in a recent interview (April 1) that the band is moving forward as if the tour is happening.
The first date of 'The Stadium Tour' with Crüe, Def Leppard, Poison and Joan Jett & the Blackhearts is scheduled for June 18 in Jacksonville, Florida. The final date of the tour is September 5 in Inglewood, California.
"Everything's still a go," he said. "We're all in constant communication. Nikki [Sixx] and I have been in several production meetings. You're talking multiple stadiums, so it's like two kids in a candy store putting together something people are going to walk [away from] saying, 'Are you f---ing kidding me?!' That's our mission right now, and it's definitely headed in that direction."
While he works on different aspects of Crüe's revamped live show, the drummer says he's also obeying calls for isolation and social distancing, trying to keep himself busy at home. He says he's written three songs for an upcoming solo project, working on his drum technique and learning to bake.
He initially planned to start putting out new solo songs this month, but he's shelved the releases for the time being.
Whether Mötley Crüe's reunion goes off as scheduled or at a later date, Lee is certain the band and its fans will be plenty reinvigorated for the first shows.
"By the time all this f---ing apocalyptic bulls--t is over, I think everyone's going to be in a really good mood to go out and have the f---ing best time ever," he added. "I really do. I hope everyone stays inside, and we can get a f---ing grip on this and get back to people having their normal lives."
While officials believe aggressive social distancing efforts are working to slow the spread of the coronavirus — and flatten the proverbial curve — the possibility of a spike in new COVID-19 cases looms for locales that claim victory too early (as Hong Kong did).
Officials in New York, the U.S. epicenter for the outbreak, are reporting declining hospitalizations due to the disease, but Governor Andrew Cuomo recently extended the state's PAUSE stay-home order through April 29. He vowed that New York will not risk a second wave of cases.
Without a proven vaccine or at least widely available SARS-CoV-2 testing, it's unlikely large gatherings will be widely permitted again for some time.
Photo: Getty Images