YUNGBLUD Shares Full Brixton Academy Set With Fans
By Katrina Nattress
April 13, 2020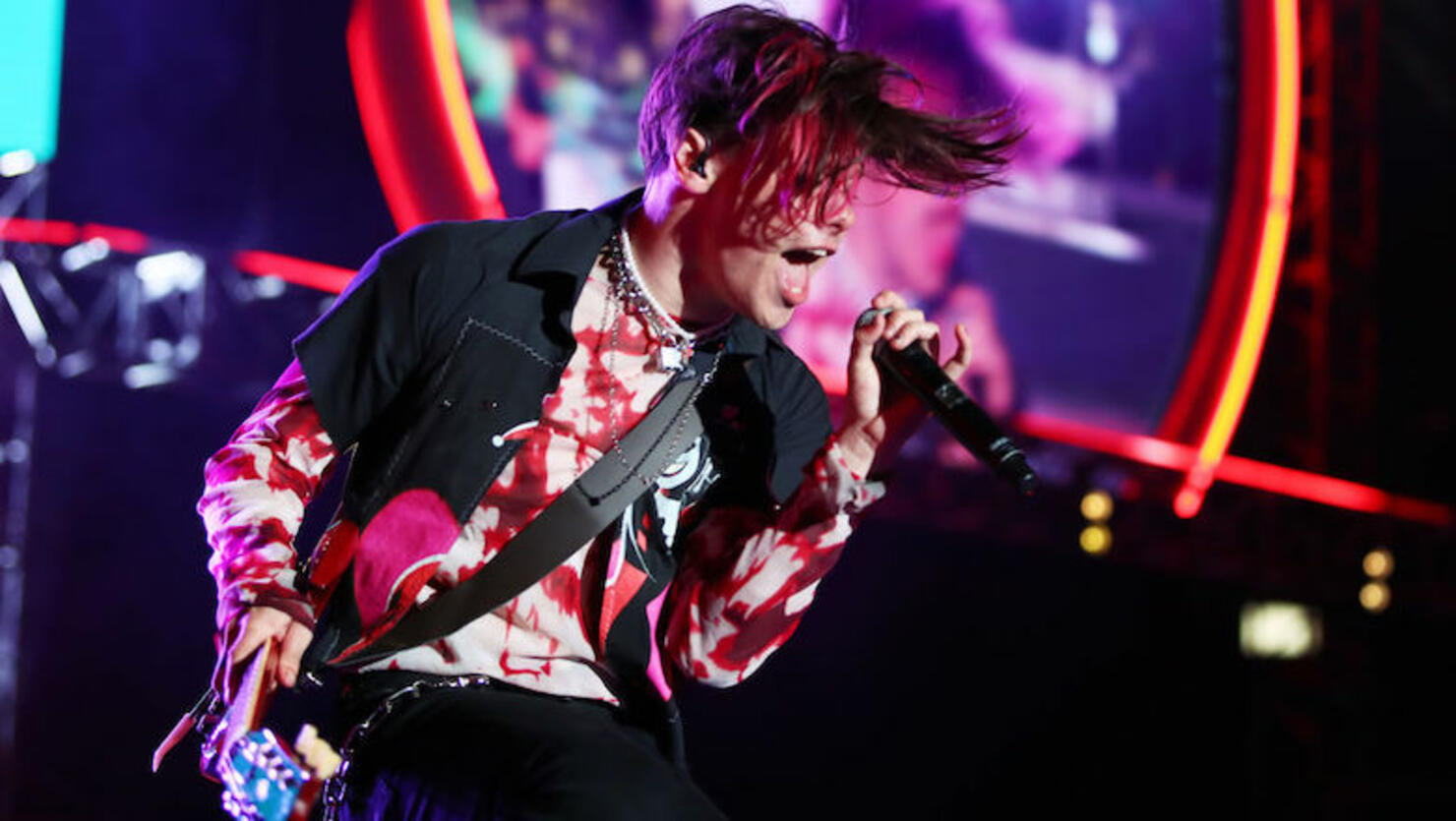 Like a lot of us, YUNGBLUD's been feeling down since the coronavirus outbreak caused dozens of artists to cancel or postpone tour dates. To ease his own quarantine woes, along with those of his fans, the rockstar shared the full set from his Brixton Academy show in November on YouTube while chatting with fans.
"What's up? Don't know about you, but s**t is still weird. We had this idea last night that I want to broadcast one of my favorite gigs, just 'cause I miss playin' live; I miss playin' to you all; I miss feelin' your energy. I feel like it's kind of pretty f**ked, to be honest. It's startin' to hit me really hard," he said in an announcement video on Friday (April 10). "I can't believe we had this footage lying around. This was one of the best times of my life."
This isn't the first time YUNGBLUD has connected with fans since his tour was canceled. Last month he hosted a livestream concert, complete with special guests. He also recently covered Oasis' "Champagne Supernova" with Machine Gun Kelly from the comfort of their own bathrooms.
Watch YUNGBLUD's full Brixton Academy show below.
To keep up to date on the latest news about the coronavirus and to understand what you need to stay safe and healthy, check out the Coronavirus: Fact vs Fiction podcast from CNN Chief Medical Correspondent Dr. Sanjay Gupta.