Brian May Says COVID-19 Pandemic Has Motivated Him To Stick With Vegan Diet
By Andrew Magnotta @AndrewMagnotta
April 15, 2020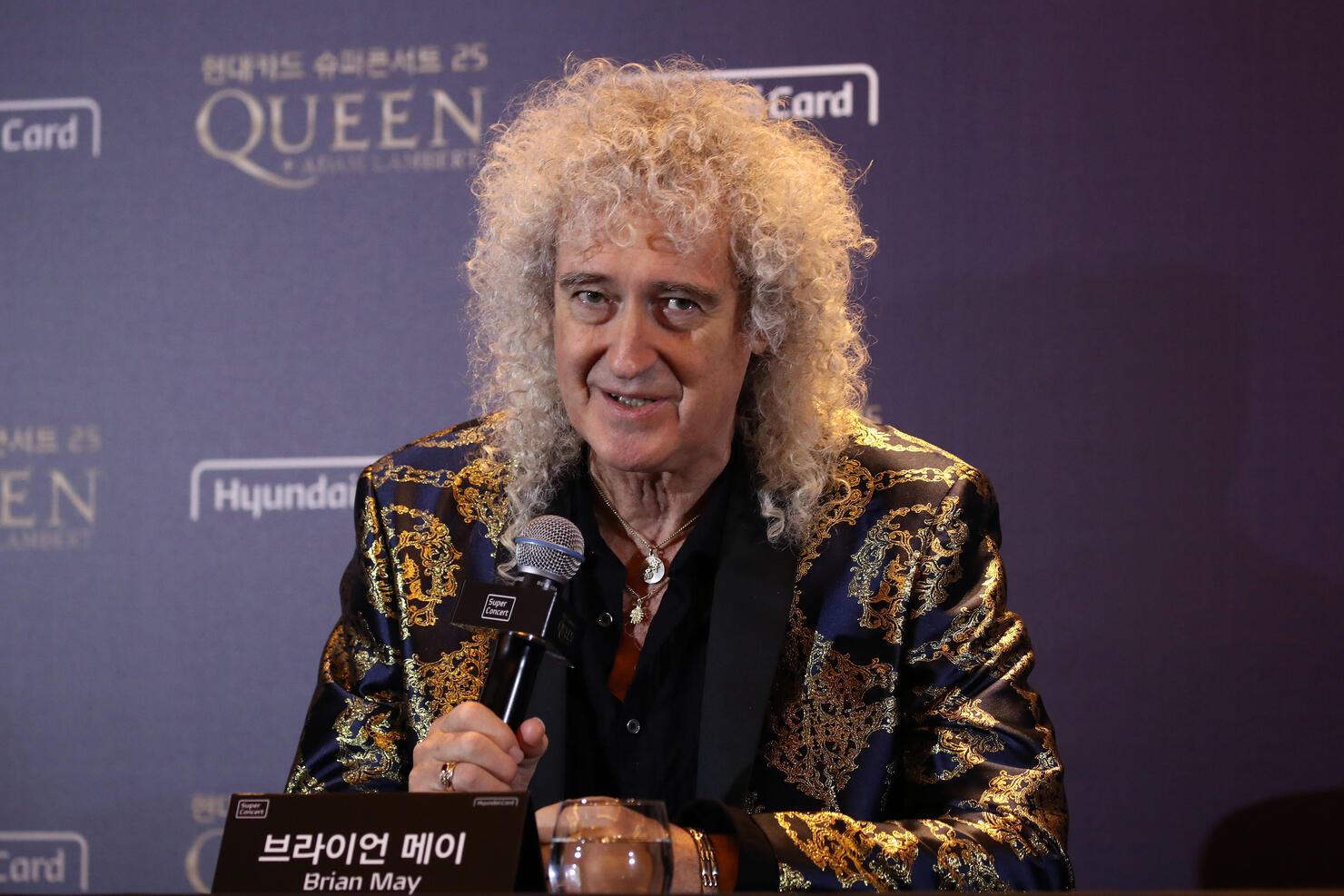 After trying it out in the month of January, Queen guitarist Brian May has stuck with his vegan diet.
He says the reality of the novel coronavirus pandemic has only increased the likelihood of him sticking with plant-based food in the future. And if that's the case, he says he's liable to embody the tired vegan stereotype of preaching about his lifestyle choice.
"If you want to get deep into it, I think we should be looking again at whether we should be eating animals," May told NME in a recent interview. "This pandemic seemed to come from people eating animals, and it's becoming more well known that eating animals is not the greatest thing for our health."
Scientists studying the origin of SARS-CoV-2 are reasonably certain that the virus gained the ability to sicken humans after mutating in bats. The most plausible explanation so far is that the virus's first human victim was someone who handled an infected bat at a live animal market in Wuhan, China.
The FDA says there is no evidence of food or food packaging transmitting the respiratory disease. It remains unclear whether people can become infected with the novel coronavirus if they ingest it through food.
An animal rights advocate for many years, May said he often "grappled" with whether his carnivorous diet was a contradiction. Now that's he's tried veganism for an extended period of time, he can see himself sticking to it.
"But now we've seen more of the effects of how eating animals has brought us to our knees as a species, I think it's time to re-examine our world in a way that doesn't abuse other species," he continued. "Whether we will see that happen, I don't know, but I think I will start to be a bit more preachy about veganism because to me it is the way forward, in so many ways."
May's comments come a day after Paul McCartney made headlines by telling Howard Stern that he hopes China changes its "medieval" laws surrounding wet markets, like the one in Wuhan.
Photo: Getty Images