Hayley Williams Covers Tegan and Sara's 'Call It Off' In Quarantine
By Katrina Nattress
April 15, 2020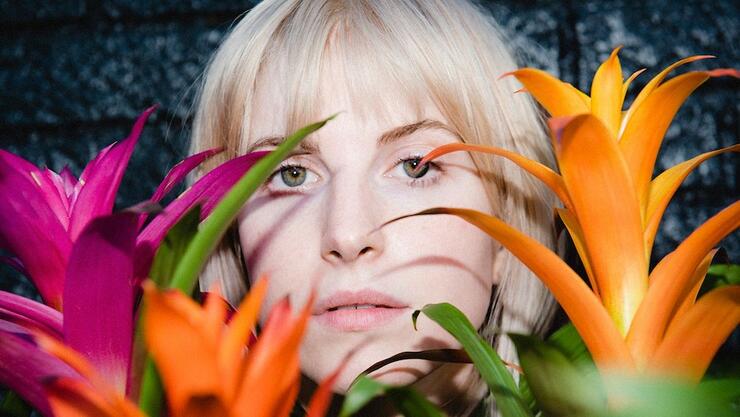 Hayley Williams has been on a roll, releasing a number of songs off her upcoming solo debut album Petals For Armor, but on Tuesday (April 14) the Paramore singer took a break from dropping new tunes and instead shared a cover of Tegan and Sara's 2007 track "Call It Off" on Instagram.
"amateur hour / self-serenade," she captioned the video. "my strings are old, i have no pants on, i felt like playing this sad song. "Call It Off" by the pals @teganandsara"
The video is shot at an awkward angle and you can barely see Williams, but her voice is as angelic as ever. Watch her cover "Call It Off" below.
Williams is releasing another new song, "Why We Ever," tomorrow (April 16) and explained its origins in a lengthy Instagram post.
"i was at the lowest point i'd been in some time. my sadness shows," she captioned a series of videos from the studio. "now i look back and credit this night as being the beginning of a new season of my life, where i hold myself accountable for learning to love better. i've let myself down a lot in love. this was the start of recognizing bad patterns and acknowledging that i'm ready to grow out of them."
"Why We Ever" follows "My Friend," "Over Yet" and "Roses/Lotus/Violet/Iris." Petals For Armor is slated for a May 8 release.
Photo: Lindsey Byrnes
Chat About Hayley Williams Covers Tegan and Sara's 'Call It Off' In Quarantine