You've Been Singing Part Of Blink-182's 'Feeling This' Wrong For 17 Years
By Eliot Hill
April 15, 2020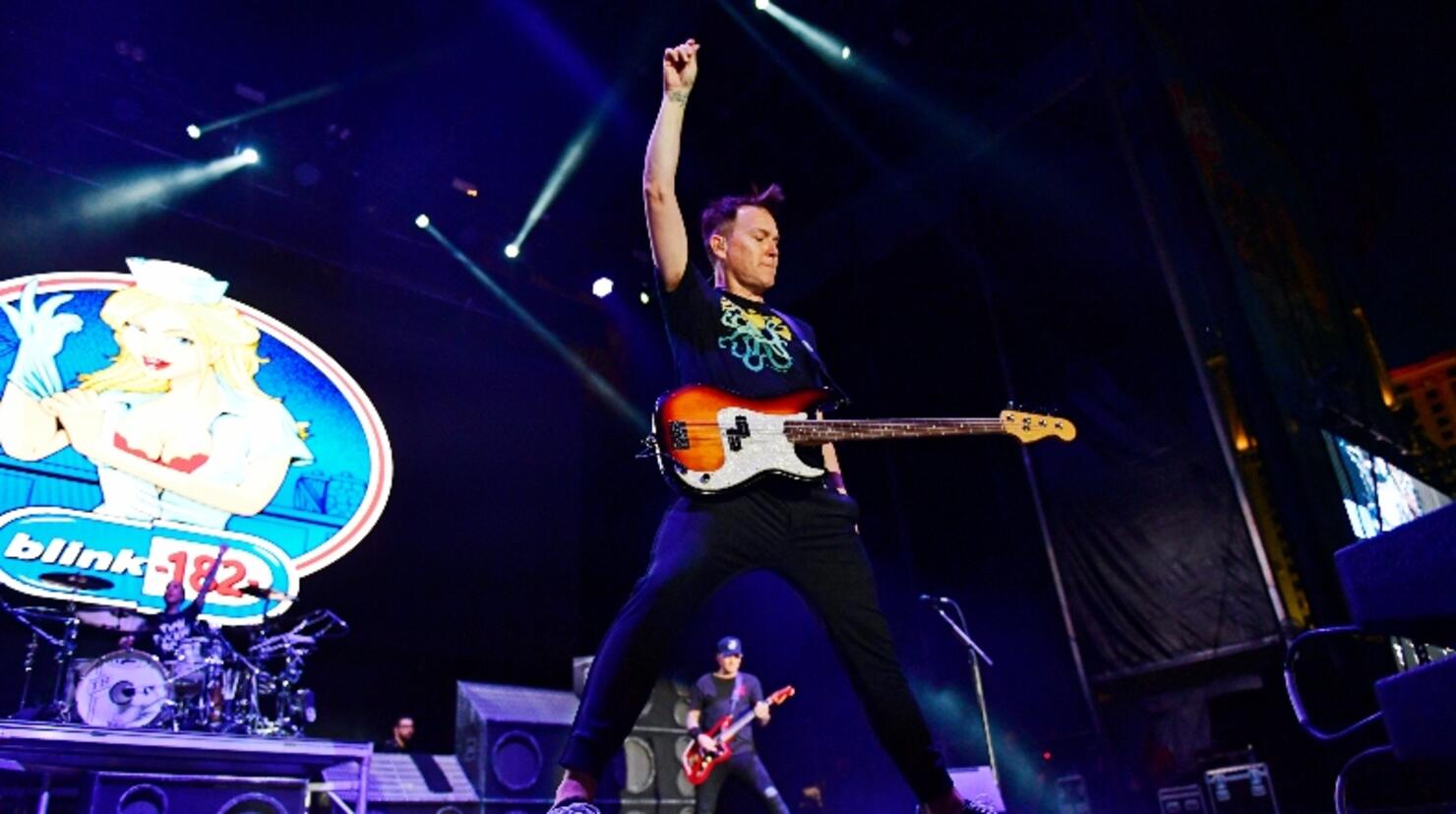 We've all sung a song hundreds if not thousands of times only to find out we've been totally belting the wrong lyrics for years.
One blink-182 fan took to Twitter to ask if anyone could help her out with lyrics to blink's 2003 song "Feeling This."
"Can someone clarify the 'Feeling This' lyric? Is it 'Look to the past and remember AND smile,' 'Look to the past and remember A smile,' or 'Look to the past and remember HER smile?' Much appreciated," the fan wrote.
Luckily, bassist Mark Hoppus must have been checking his mentions and the fan got her answer straight from the source and she only had to wait a couple hours to get confirmation!
"Look to the past and remember and smile," Hoppus clarified. 
Look to the past and remember and smile.

— Ḿå℟₭ (@markhoppus) April 15, 2020
So there you have it, if you've been singing any of the other variations of the lyrics, you've been singing it wrong for 17 years. 
This isn't the first time it's been revealed that blink-182 fans have been singing the wrong lyrics.
Last February, Hoppus blew the minds of many when they were stunned by the realization that the lyrics to "What's My Age Again?" are "wear cologne to get the feeling right" and not "walk alone to get the feeling right."
I'd like to point out that "back in my day" we used to have these things called CDs that came with lyric booklets to give us these answers but alas kids these days right?!
Last week, the band released its video for "Happy Days" with the help of some of the biggest blink fans who are featured in the video. Hoppus also recently revealed on a live stream that one of the band's new songs almost featured Miley Cyrus.
Photo: Getty Images