Mark Hoppus Confirms There's An Unreleased Blink-182 And Miley Cyrus Collab
By Eliot Hill
April 13, 2020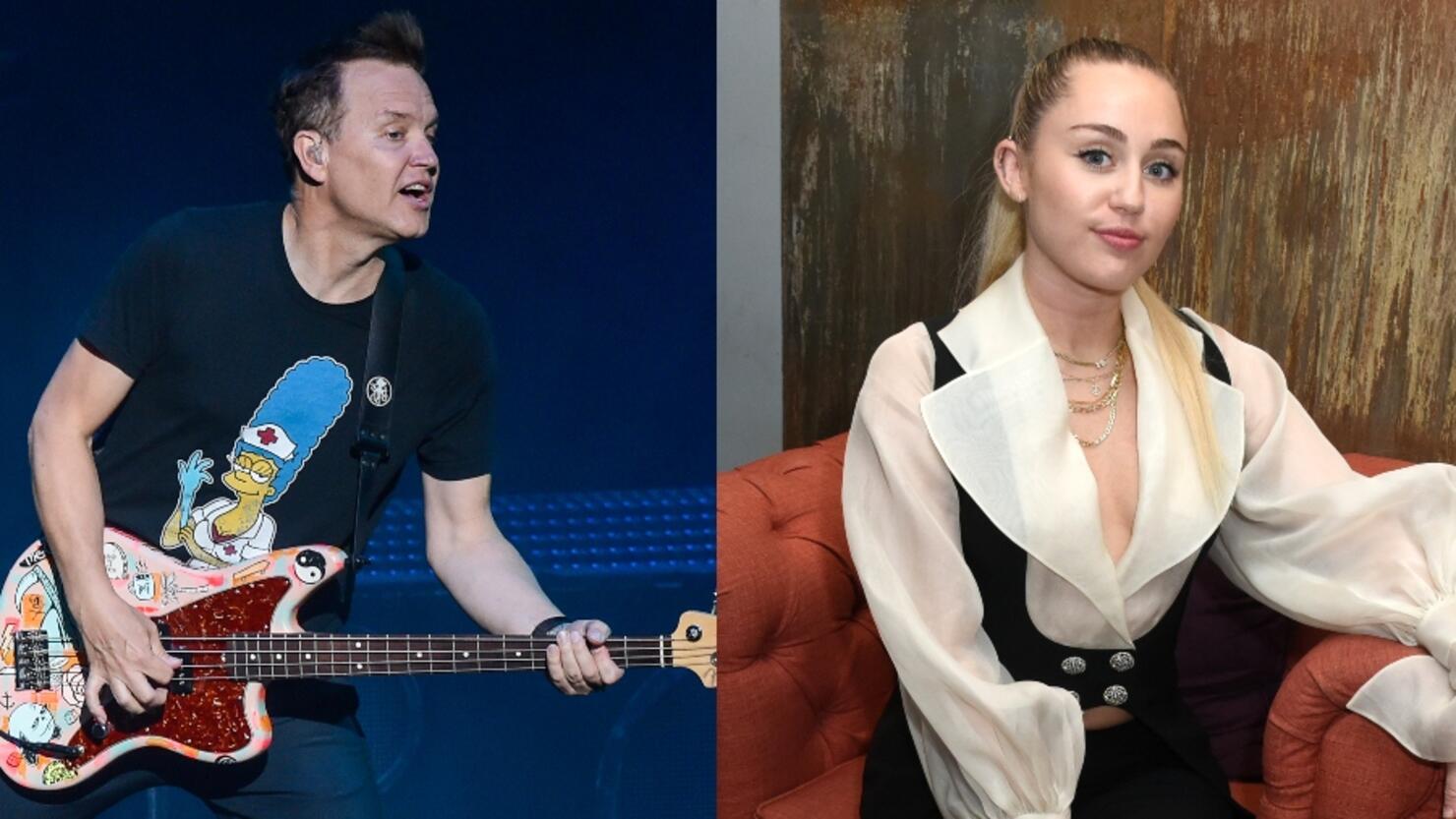 Over the years, blink-182 has made friends with a ton of different artists from various music genres and there was almost a collaboration on the band's most-recent album, NINE, with pop star Miley Cyrus.
After a clip of blink's song "I Really Wish I Hated You" featuring Cyrus leaked, Mark Hoppus spoke about the song while (naturally) playing "Animal Crossing" on a live stream.
When one fan inquired about the snippet, Hoppus noted, "Huh. Did it leak? I will be right back and we'll talk about this. I don't know what the story is with… well I know exactly what the story is with the Miley Cyrus version of 'I Really Wish I Hated You,' but I did not realize that it was in the world. So I am trying to find out answers."
Thankfully, Hoppus didn't leave fans hanging for too long and confirmed that the snippet of leaked audio is, in fact, real and confirmed Cyrus was singing on the song. "She sang on a version of 'I Really Wish I Hated You' and apparently it leaked." 
Mark confirmed that Miley Cyrus sang on an unreleased version of I Really Wish I Hated You.

More highlights from yesterday's Twitch stream, including Scott Raynor, +44, Dude Ranch demos, and A Letter To Elise cover, can be found here: https://t.co/Qd3y4PtllB pic.twitter.com/XwFaFqSSBK

— blink-182 Italia (@blink182italia) April 13, 2020
While he didn't explain anything further about why the Cyrus collab didn't make it on the album, it's probably doubtful we'll ever get the full version of the song. But maybe blink will surprise us one day with it.
In the clip, the 27-year-old sings the pre-chorus with Hoppus, "I love you, but I hate you when you're with someone else/ And I want you wrapped around me, but I don't trust myself" before the audio cuts off.
Listen to it below: