Pete Wentz Lends Vocals To Cheap Cuts' Anxious Single 'Check Your Phone'
By Katrina Nattress
April 16, 2020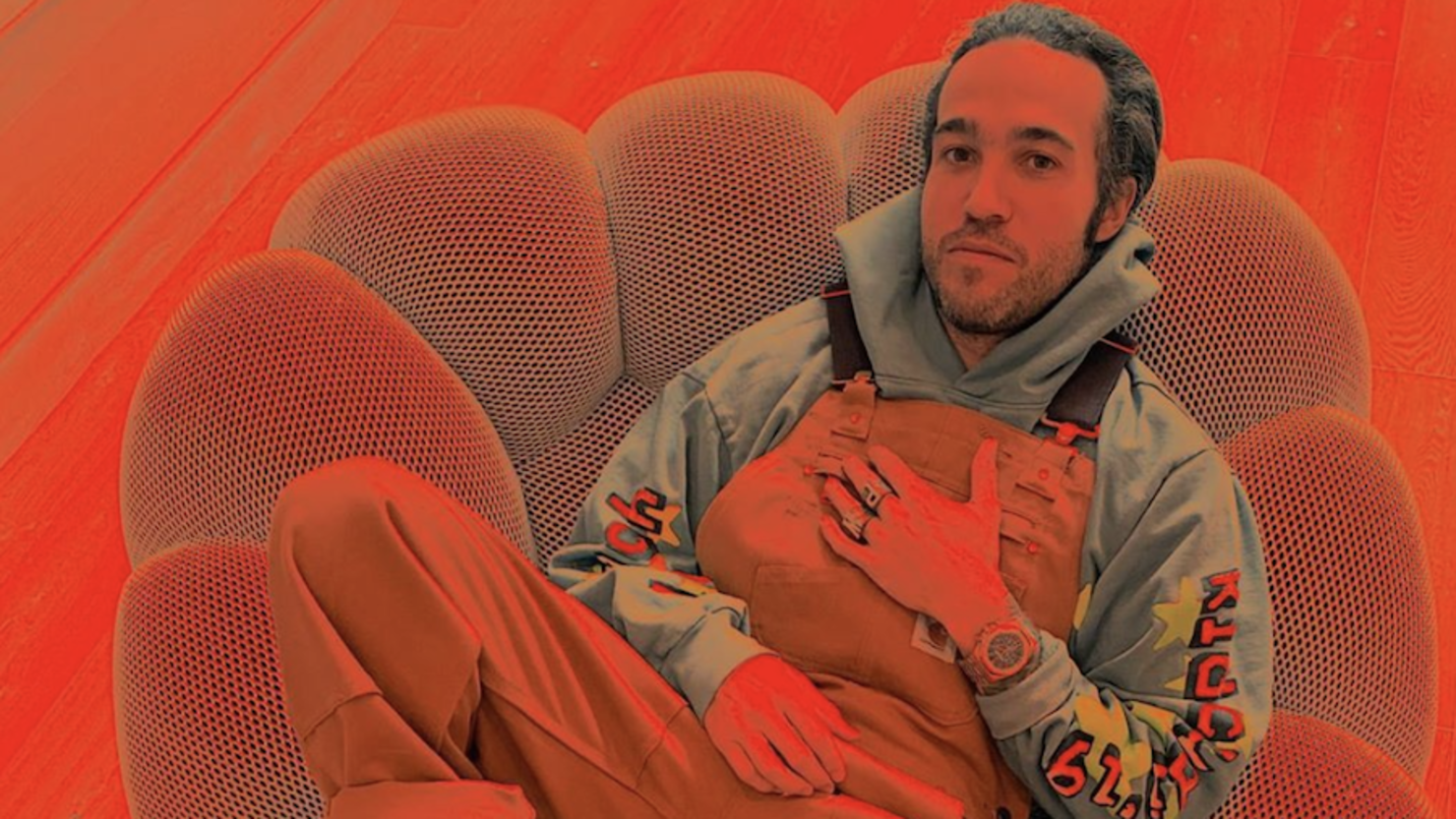 When Pete Wentz isn't staging Fall Out Boy concerts with action figures, he's been busy collaborating with his buddies Cheap Cuts on their debut single "Check Your Phone." The song features spoken word lyrics by Wentz atop electronic beats created by the UK duo, channeling bands like LCD Soundsystem and The Chemical Brothers.
"The more we developed the song, translated it into different languages and then collaborated with Pete, we realised the whole world had got itself in a big anxious hurry without realising," Cheap Cuts said about the song. "It's as if we all heard Baz Luhrmann's Sunscreen at the end of the 90s, and decided to ignore every bit of advice in that song. To me, that's what check your phone is about"
"It's funny to have everything in the world in a device at the tip of my fingers and feel like it is swallowing me whole sometimes. Without a doubt, my phone has made touring, staying in touch and finding out random actors who voiced GI Joe characters from the 80s cartoon easier," Wentz added. "But my addiction to it is complicated – the last thing I look to at night is its hazy blur, and it is the first text message that jolts me awake in the morning." 
"To me this song is about the anxiety it gives me, but at the same time, the way I feel a bit lighter when I watch a video on it of raccoons walking around like people or whatever," the Fall Out Boy bassist continued. "It is messy and filled with complex, opposing perspectives that seem to contradict each other – just like us."
Wentz also discussed what the track meant to him in an Instagram post. "Made this song 'check your phone' a couple months ago with my friends from the uk @cheapcuts," he wrote. "lately my head has been cycling through anxiety to being at peace with my tiny place in the world and back the other way... this song is just how I feel right now- it's a snapshot- hope it helps the time pass or takes up some space in your head that you have been reserving for worry."
Listen to "Check Your Phone" below.