Journey Could Have Avoided Split But Members Never Spoke, Ross Valory Says
By Andrew Magnotta @AndrewMagnotta
April 17, 2020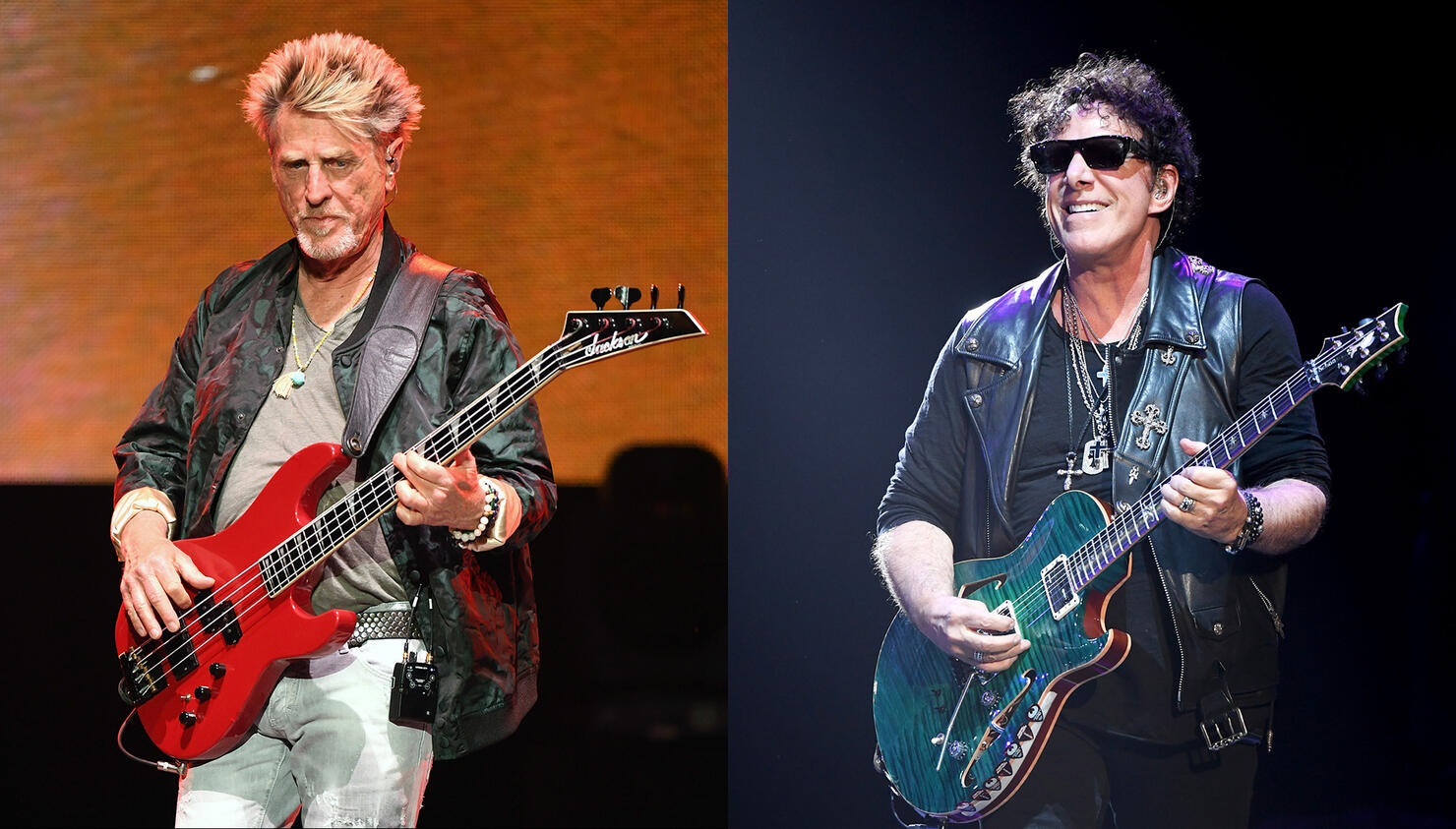 Co-founding Journey bassist Ross Valory has countersued his now former bandmates guitarist Neal Schon and keyboardist Jonathan Cain.
The bassist's lawsuit came about a month after he and drummer Steve Smith were fired from Journey and sued for allegedly attempting a "corporate coup d'état" to take control of rights to the Journey name and its trademarks. The pair was part of a group of stakeholders that voted this winter to reconfigure the membership of the board at one of the band's corporate entities, Nightmare Productions Inc.
Valory is fighting back against Schon and Cain and refuting the "outrageous" claims in their suit, accusing them of a breach of contract and of causing him emotional distress. He's seeking "past and future compensatory damages."
He's also asking a judge to determine who has rights to the Journey band name.
"Ross is shocked and devastated by the conduct of his lifelong bandmates and is disappointed that there was never any attempt to sit down and discuss what is most likely a misunderstanding and something that easily could have been worked out," his attorney, Andrew Spielberger, told Business Wire.
Schon and Cain's lawsuit is founded on a "deceptive, misleading and false premise," according to Valory's countersuit. His lawyer says the bassist was only trying to protect the Journey brand after Schon attempted to obtain a similar trademark for his Journey Through Time offshoot group, which includes members of the original Journey configuration, like lead singer Gregg Rolie.
Spielberger contends that there is "undisputed evidence" that Schon was infringing on the Journey trademark, applying for one that was "substantially and confusingly similar" to Journey's.
In their initial lawsuit, Schon and Cain say that their longtime rhythm section was merely trying to secure a retirement plan with its actions. If they garnered control of the Journey trademark, they could theoretically command a licensing fee if they retired before Schon and Cain.
Valory's lawyer says he and Smith were only trying to protect the Journey brand from being diluted by ventures like Schon's. Spielberger adds that if Schon and Cain's claims were true, Steve Perry (who was represented at the board meeting in question by his own lawyer) would not have voted in favor of the action, which he did.
Valory further contends that despite the ouster by Schon and Cain, he is still a rightful member of the board of Nightmare Productions and of Journey. His lawyer says he was "merely participating in a legitimate vote to change the number of directors of Nightmare Productions Inc."
In a statement announcing the split with Valory and Smith, Schon and Cain said they planned to continue the band and go on tour this summer with a new bassist and drummer.
Valory's countersuit says Journey expected to make $50 million this year. He suggests that Schon and Cain jumped at the chance to fire him to increase their share.
It's no secret that Schon has not been on the best of terms with his bandmates in recent years. Just three years ago, the guitarist was openly embroiled in a feud wth Cain.
He's more than once taken to social media to assert his claim over the Journey band name, once suggesting that his bandmates wanted to tour without him.
Photo: Getty Images