Usher Talks Importance Of Giving Back To Local Communities Amid Pandemic
By Peyton Blakemore
April 19, 2020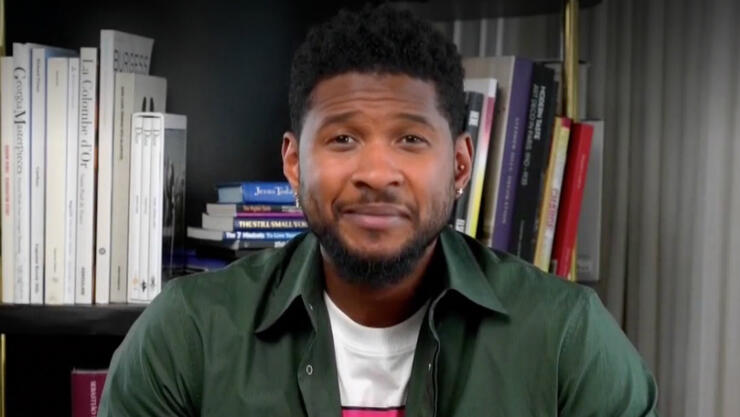 For Global Citizen's One World: Together At Home special on Saturday (April 18), Usher spoke of the importance of giving back to local communities amid the ongoing COVID-19 pandemic.
"Tonight is a testament to the power within all of us," he began. "A crisis to this scale requires action on all fronts. Yes we must think globally and learn more about the World Health Organization's efforts to curve the pandemic and prevent future outbreaks, but we also have to act locally. It's important to recognize charities and initiatives that are servicing our communities so that we understand those that are in immediate need of resources to survive, like food, shelter, and healthcare."
"Tonight we'll be highlighting charities who are doing incredible work on the ground," Usher continued. "Those charities benefit from the generosity of our private sector supporters. You'll be hearing more about these organizations over the course of the night, but I'd like to give a very heartfelt thank you to No Kid Hungry who have connected 1.7 million kids with meals and the CDC's foundation Emergency Response Fund, who provided medical supplies. Everyone everywhere, be safe."
Ahead of Saturday's special, Usher opened up about what life has been like staying at home with his children for the past few weeks. "In the house of Usher it's been real unique. I had no idea I had such ambition in the area of education," the 41-year-old entertainer said on Good Morning America.
"I got two students that were expelled and obviously the one teacher that was fired for drinking on the job but other than that, we're pretty good," he added jokingly. "Welcome to Groundhogs Day."
Photo: Getty Images
Chat About Usher Talks Importance Of Giving Back To Local Communities Amid Pandemic