Bon Jovi Cancels 2020 Tour So Fans Can Get Refunds
By Andrew Magnotta @AndrewMagnotta
April 21, 2020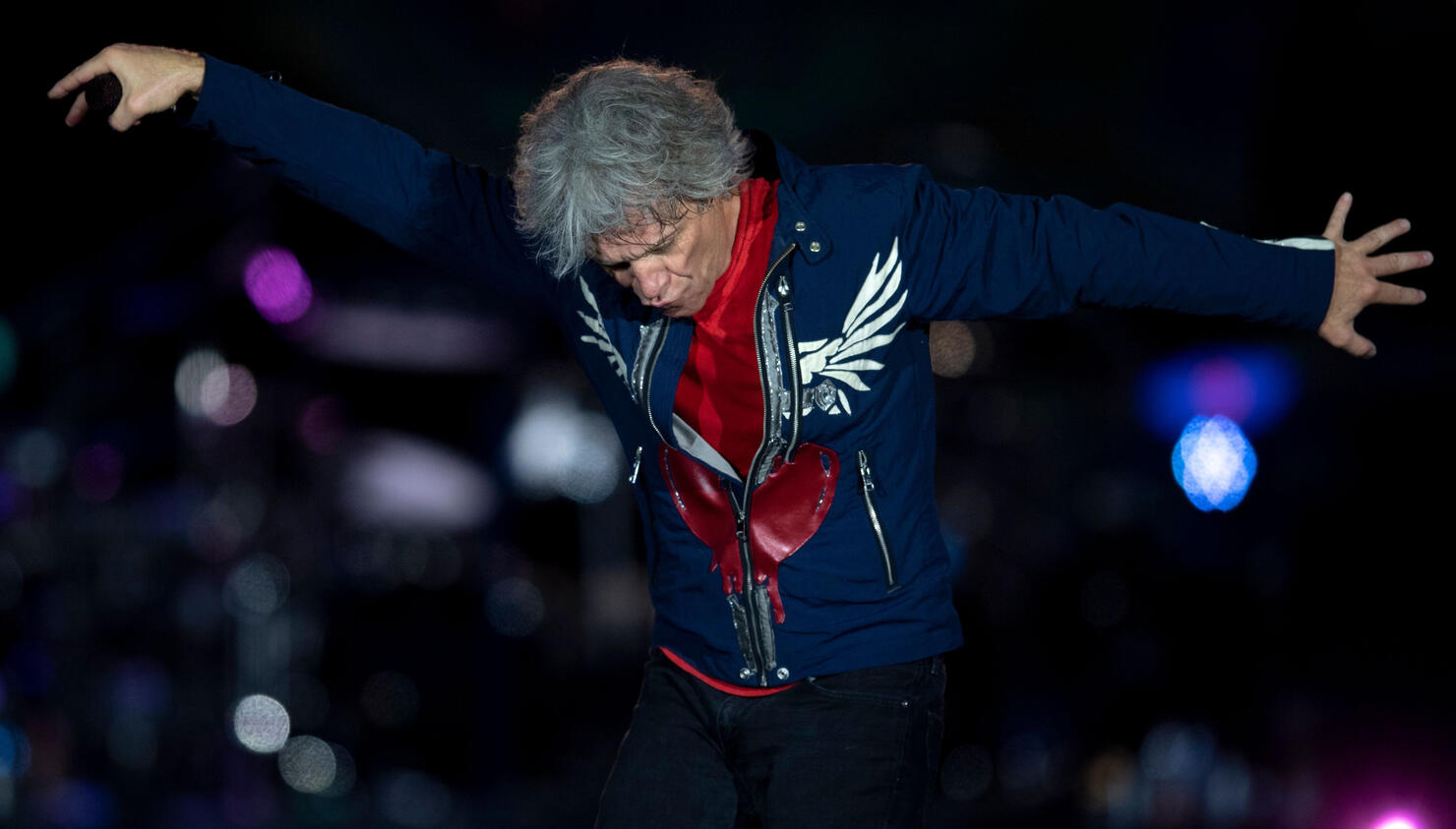 Bon Jovi has officially canceled its summer tour with Bryan Adams in support of its forthcoming album, 2020.
The band had previously postponed the start of the tour amid the novel coronavirus pandemic. But with no end to social distancing restrictions in sight, Bon Jovi agreed it was better to ensure fans — especially those who are either furloughed or out of work — get their money back.
"Due to the ongoing global pandemic, it is not longer feasible for Bon Jovi to tour this summer," a statement from the band read. "Given these difficult times, we have made the decision to cancel the tour entirely. This will enable ticket holders to get refunds to help pay their bills or buy groceries. These are trying times. You've always been there for us and we'll always be there for you. We look forward to seeing everyone again on tour when we can all safely be together. We will continue to send out news and updates on Bon Jovi touring in the weeks and months to come."
Last week, Jon Bon Jovi revealed that the album's release would also face an additional delay so the band could add one more new song to the record.
Bon Jovi's tour cancellation comes after news spread that some tickets are non-refundable for postponed events.
While you might not be able to see Bon Jovi on tour anytime soon, Jon will be participating in tomorrow night's Jersey 4 Jersey benefit for the New Jersey Pandemic Relief Fund.
The event also includes appearances by several NJ-based celebrities, including Bruce Springsteen, Chris Rock, Halsey, Jon Stewart, SZA, Stephen Colbert, Danny DeVito, Charlie Puth and many others.
Photo: Getty Images