Bon Jovi Delays New Album, Summer Tour
By Andrew Magnotta @AndrewMagnotta
April 16, 2020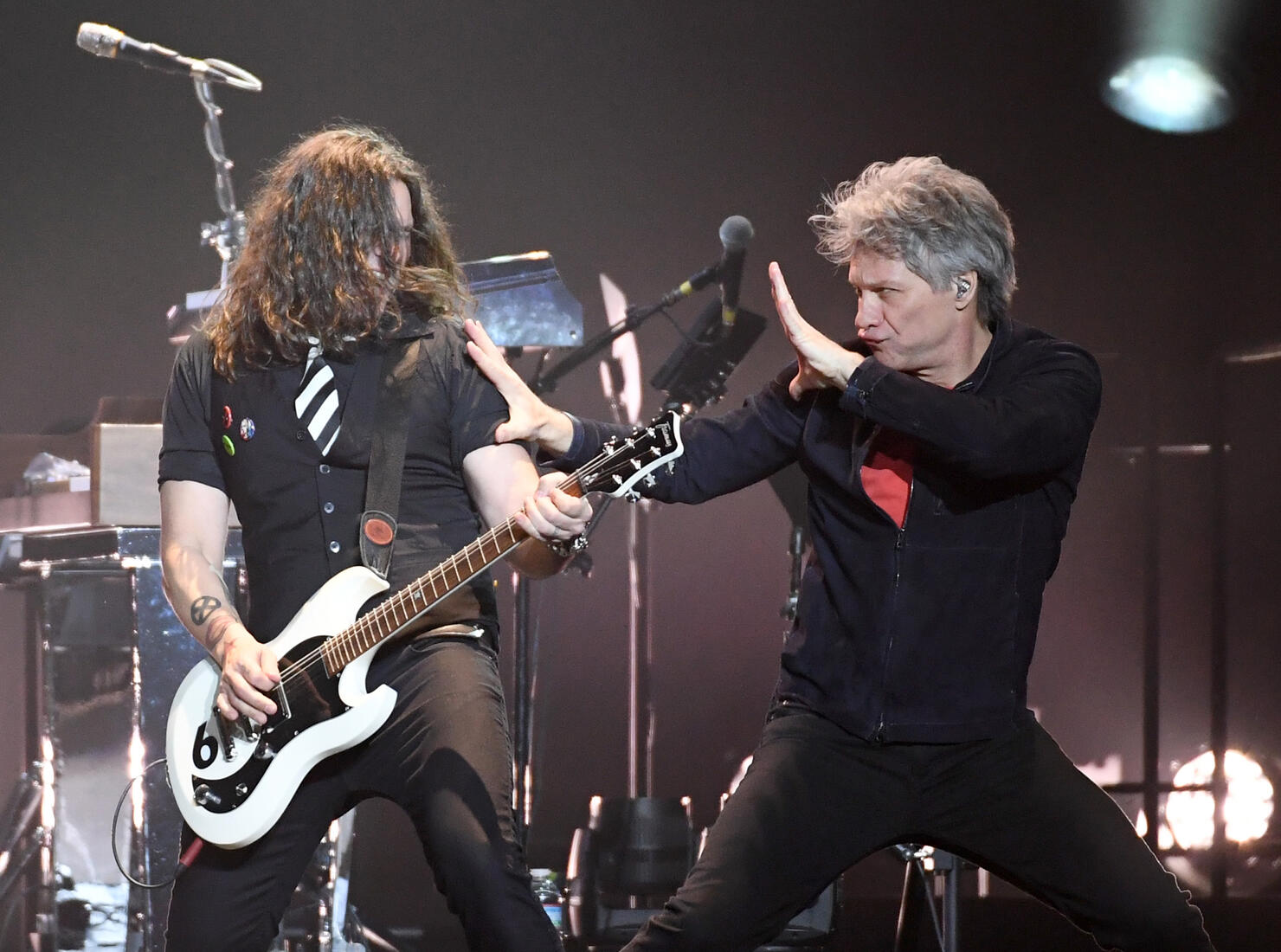 Bon Jovi is putting its summer touring plans on hold and delaying the release of the band's 2020 album.
Jon Bon Jovi himself revealed the news this week while promoting the April 22 Jersey 4 Jersey benefit event for pandemic relief.
The Rock and Roll Hall of Famer told Howard Stern that he wants a song he wrote last month called "Do What You Can" to be included on the album. But the band won't be able to record, mix and master it in time for the May 15 release date of the album.
Jon says he plans to perform "Do What You Can" during the Jersey 4 Jersey fundraiser, an event set to include superstar New Jerseyans like Bruce Springsteen, Chris Rock, Halsey, Jon Stewart, SZA, Whoopi Goldberg, Tony Bennett, Charlie Puth and others.
"I wrote a song about the situation that we're in," Jon said. "So I'm gonna perform that in its entirety for the first time ever."
Jon unveiled the new song when it was only partially finished as New Jersey began shutting down non-essential businesses. At the time, he had the first verse and chorus, and he asked fans to write a second verse based on what they were going through.
Since the crowd-sourcing effort, Jon revealed that his teenage son Jacob had been quarantined in part of their house for several weeks with a possible 'mild' case of COVID-19 with intestinal symptoms.
Earlier in March, longtime Bon Jovi keyboardist David Bryan revealed he was holed up at home with a confirmed case of COVID-19.
The next Bon Jovi tour was supposed to begin in June with Bryan Adams.
Jon confirmed that he hasn't been entirely stuck at home during the coronavirus ordeal. Five days a week, he goes to his Soul Kitchen community restaurants to wash dishes. The restaurants have been delivering hundreds of meals per day to New Jerseyans in need.
Photo: Getty Images