Foals' Yannis Philippakis Feels 'Pressure To Be Productive' In Quarantine
By Katrina Nattress
April 22, 2020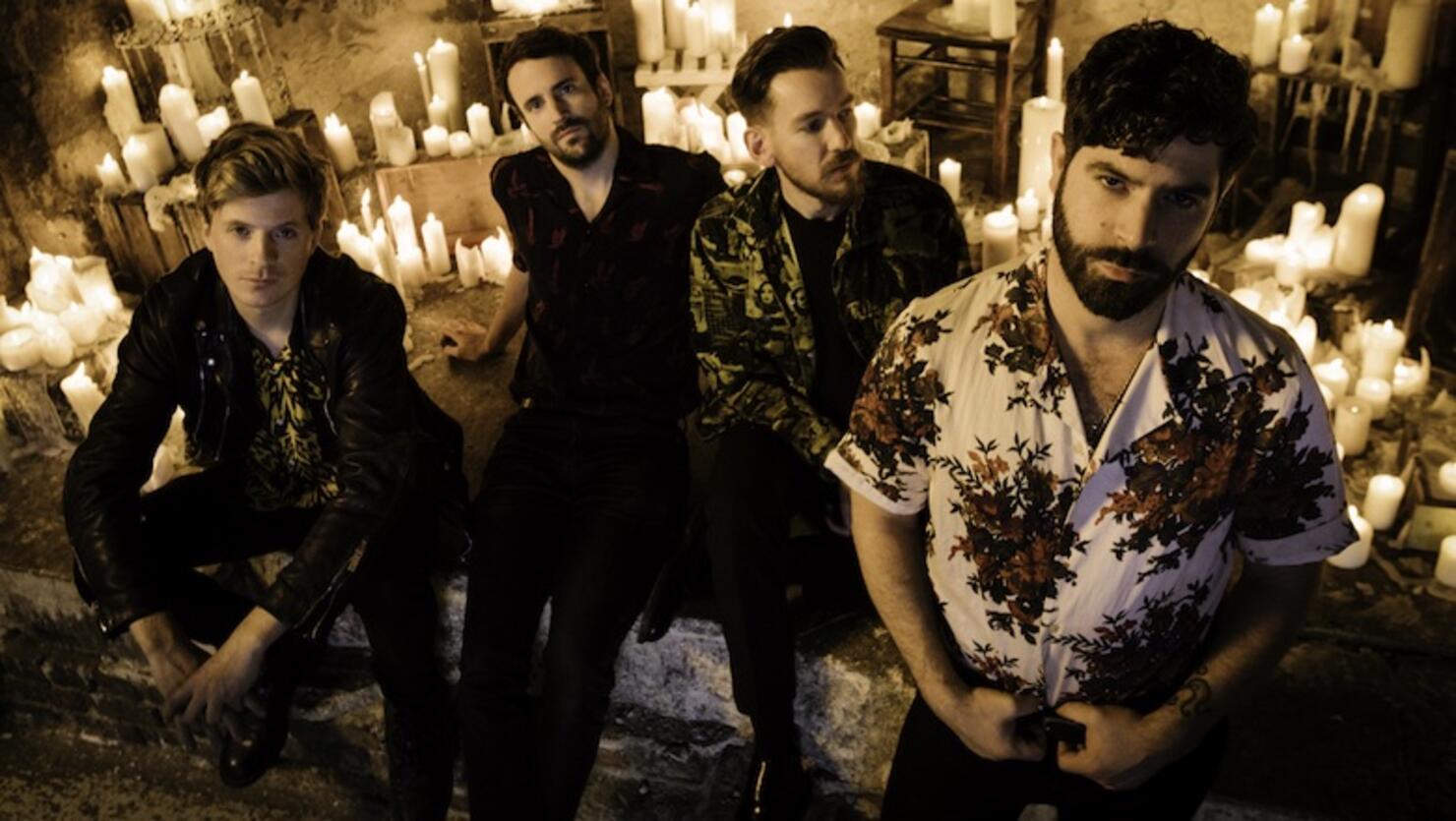 Foals should be gearing up for a North American tour next month; however, like dozens of other artists they won't be hitting the road anytime soon in the wake of the coronavirus crisis. The band's singer Yannis Philippakis recently chatted with NME about his disappointment about postponing shows.
"This has just hammered home how much we need the shows to feel a sense of completion with the record. It's like throwing a pebble into the lake and not seeing a ripple," he lamented. "We wanted to reschedule rather than cancel so we'd feel like we completed something. We need to know that connection with the audience is coming, or it just adds to this weird solipsism that is the lockdown."
And while other artists may be using this time to write new music, Philippakis would rather rest. "One thing I've noticed is a pressure to be productive," he said. "The moment that it became evident that there was going to be a sustained lockdown, everybody I spoke to was like, 'Oh, it's going to be a great time to write some music eh?' I was like, 'I don't tell you when to do your job!' I've got nothing inside right now. There's almost like this sportsman-like pressure to seize the day. For the first few weeks, I've been perfectly content just resting. As time goes on, I'm sure that'll change and I'll start writing some music."
However, he's not particularly interested in writing a song about this time in history. "From a creative perspective, the first answer isn't necessarily the best. There's no prize for being the first person to write a song about COVID," he said. "By the time that this chapter of life is over, I don't think anyone is going to want to hear about it in song form. I've been chatting to Jamie T a bit and he's writing new music and keeping productive, which is cool. For me, this is going to be a year of stasis and one good thing to come from that is time to reflect."
Though he may not be interested in writing new music about the pandemic, Foals did release a PSA-inspired music video for their song "Wash Off" that demonstrates the proper way to wash your hands.
Photo: Alex Knowles