Prince Harry's Texts To Meghan Markle's Dad Released In New Court Docs
By Emily Lee
April 21, 2020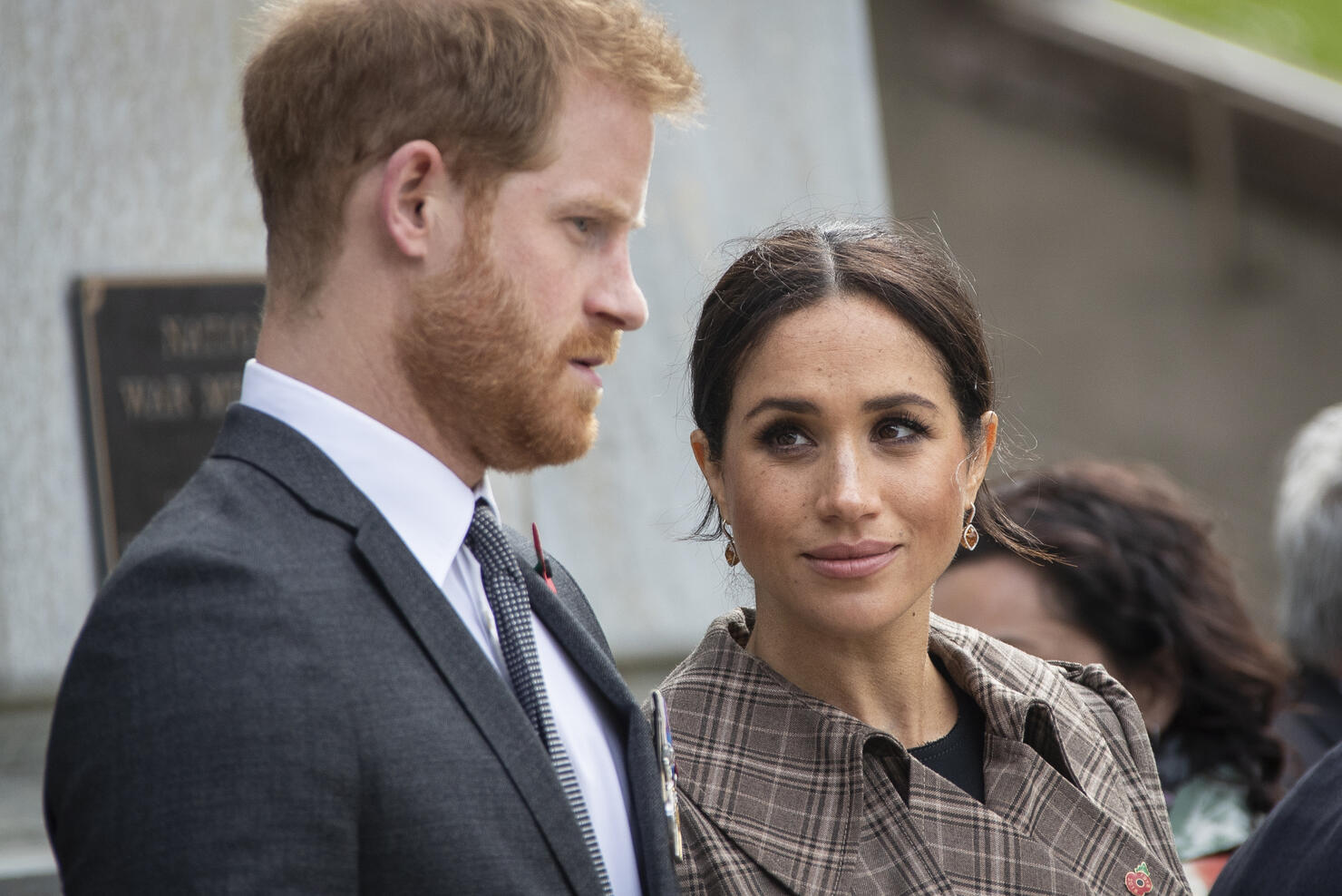 Back in the fall of 2019, Prince Harry and Meghan Markle announced they'd be taking legal action against a number of British tabloids, including The Daily Mail for publishing a private letter the Duchess of Sussex sent to her father after he failed to attend her 2018 wedding. Meghan's case against the outlet opens in the U.K. on Friday (April 24). Ahead of the case's opening, the Duchess' legal team filed new documents on Monday (April 20) in response to the Daily Mail's defense, which they filed back in January.
Meghan's legal team included a number of text messages both Harry and Meghan sent to her estranged father Thomas Markle before their wedding in an effort to support the Sussexes' argument that the media outlet "harassed and humiliated" him. Meghan's legal team also argues that the Duchess tried to arrange "logistics and supplies for her father discretely and with privacy, with care taken not to feed the press; that she is trying to protect her father from heightened press intrusion and scrutiny and that he should keep a low profile until the wedding."
The court filings show that Prince Harry reached out to his future father-in-law multiple times on May 14, 2018 after Thomas informed them he wouldn't be attending the wedding after his staged paparazzi photos were revealed. After calling Thomas multiple times to no avail, Harry sent him a series of text messages. "Tom, it's Harry and I'm going to call you right now. Please pick up, thank you," the first text reads. When Thomas once again didn't answer, Harry followed up: "Tom, Harry again! Really need to speak to u. U do not need to apologize, we understand the circumstances but "going public" will only make the situation worse. If u love Meg and want to make it right please call me as there are two other options which don't involve u having to speak to the media, who incidentally created this whole situation. So please call me so I can explain. Meg and I are not angry, we just need to speak to u. Thanks." His last text from that day reads: "Oh any speaking to the press WILL backfire, trust me Tom. Only we can help u, as we have been trying from day 1."
According to the court documents, Meghan only learned her father had suffered a heart attack after he informed TMZ about his medical condition. When her father eventually texted Meghan, Meghan replied May 15: "I've been reaching out to you all weekend but you're not taking any of our calls or replying to any texts…Very concerned about your health and safety and have taken every measure to protect you but not sure what more we can do if you don't respond…Do you need help? Can we send the security team down again? I'm very sorry to hear you're in the hospital but need you to please get in touch with us… What hospital are you at?"
Meghan later followed up with another text, informing her father she'd be sending "security guys" to his him in an effort to protect him from the intrusive paparazzi. "Harry and I made a decision earlier today and are dispatching the same security guys you turned away this weekend to be a presence on the ground to make sure you're safe… they will be there at your disposal as soon as you need them. Please please call as soon as you can… all of this is incredibly concerning but your health is most important."
These new court filings come shortly after Harry and Meghan revealed they would no longer be working with four British tabloids—The Sun, The Daily Mail, The Mirror and Express.