AJR Share How They Turned 100,000 Concert Tickets Into Just As Many Trees
By Katrina Nattress
April 22, 2020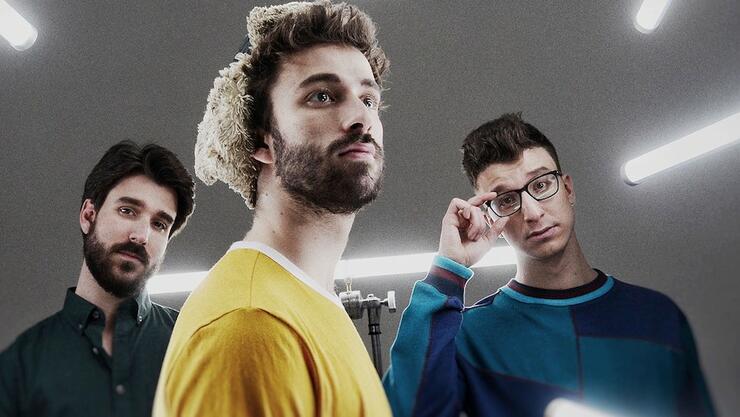 This Earth Day, AJR's Adam Met wrote a special essay for Billboard about how his non-profit, Sustainable Partners, Inc, has been helping artists and brands work in sustainability. One of the organization's biggest initiatives is called Time For Change, which pairs sustainability with social media advertising efforts.
"Brands who work with SPI attach a concise message to the bottom of their social media ads, promising to perform a sustainable act for each viewer who watches a given ad in entirety," he explains. "Such acts include planting a tree, pulling plastic from the ocean, and providing school supplies to children in need, among others."
After testing out the initiative on smaller levels, SPI used AJR's Everything Everywhere Tour as the first large-scale campaign. After four weeks, it became the band's most successful ad campaign to date. "On Facebook and Instagram, the number of people watching the entire ads was six times the average—on Snapchat, 30 times the average," Met explained. "Additionally, of those that completed the ad, over 70% clicked through to the ticketing page. These numbers are multiples above the industry average. In its first month, we planted 100,000 trees and sold 100,000 tickets for our upcoming tour. The campaign set up a mutually beneficial relationship between AJR and the environment."
AJR isn't the only band mindful of its carbon footprint. Mumford & Sons have been ensuring their Delta tour has been environmentally friendly, and Coldplay has vowed not to tour until it becomes more sustainable.
Photo: Getty Images
Chat About AJR Share How They Turned 100,000 Concert Tickets Into Just As Many Trees